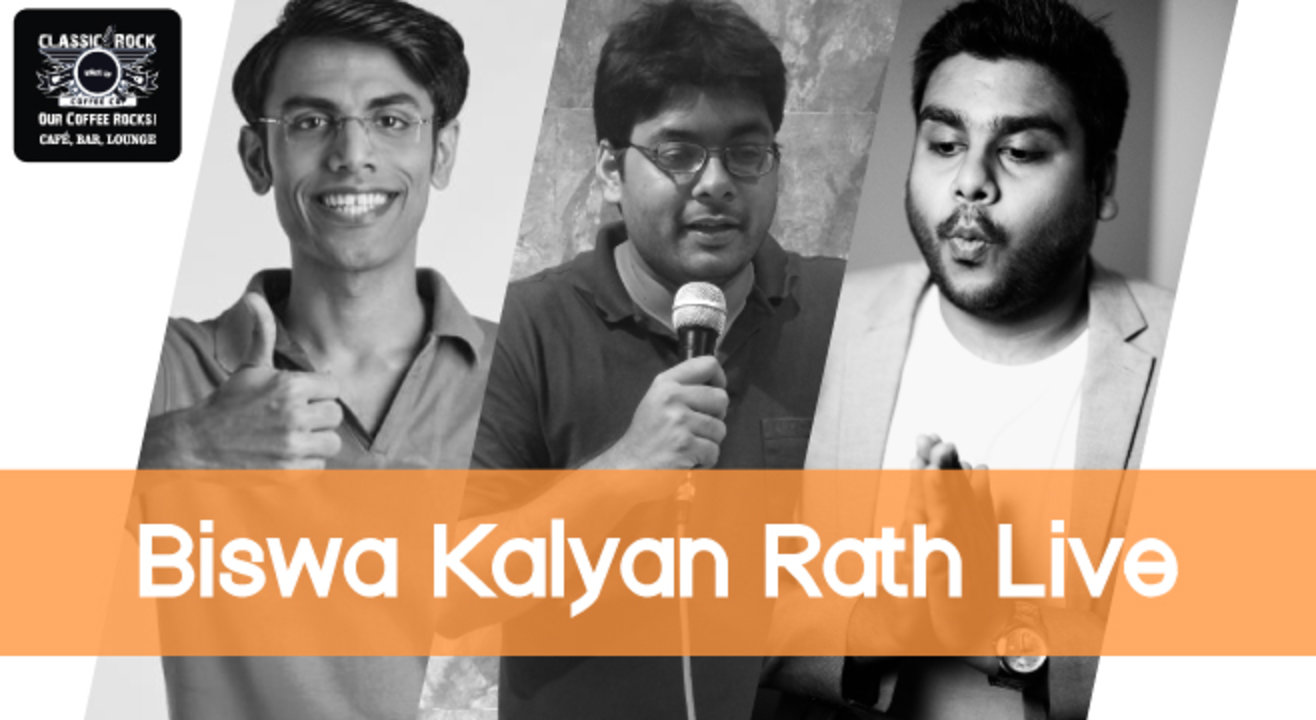 Comedy
Biswa Kalyan Rath Live
Classic Rock Coffee Co. , Pune
About
Head over to the Classic Rock Coffee Co to watch Biswa Kalyan Rath Live. While he needs absolutely no introduction, for those of you new to the world of stand-up comedy, Biswa is an ex-IITian, ex-engineer and ex-coder. He brings a unique perspective into comedy with mathematics, language and life. Biswa Kalyan Rath is a stand-up best known for the YouTube show 'Pretentious Movie Reviews' that he co-hosts with Kanan Gill. His style of comedy can best be described as angry rants bordering on what's socially acceptable. Biswa is a philosopher, a self-proclaimed stand-up comedian, writer, actor, size-zero enthusiast, blogger.
There will also be a special performance by
Vaibhav Sethia- An Ex-IITian and now fat
Sourav Ghosh- An Ex-Radio Jockey and now fatter
Venue
Classic Rock Coffee Co. , Pune
Mulik Capital, Next to Mulik Lawns, Opp Trump Towers, Kalyaninagar, Pune.