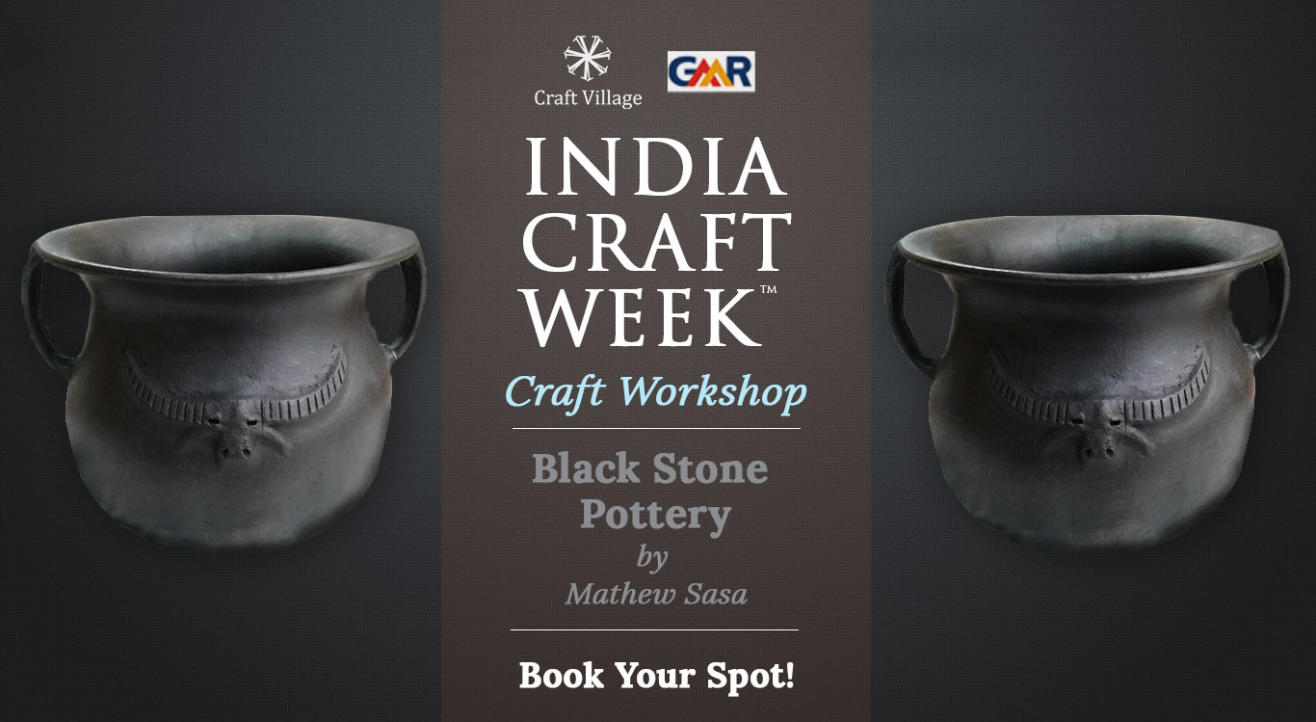 Craft
Black Stone Pottery Workshop | India Craft Week 2019
GMR Square, Aerocity, Delhi
About
About The Craft
Black Stone Pottery of Manipur is made from a mixed paste of ground black serpentine stone and special brown clay. The pots are manually shaped, polished and sun-dried. Potters collect the products and heat them in a bonfire which takes a total of six days to be completed. Black Stone Pottery is crafted without a potter's wheel. The potters deftly mould an amazing range of earthenware in various shapes and sizes. The baked pots acquire a black colour and look almost like metal.
About The Artist
To promote the presence of the Longpi Hampai pottery across the country, Mathew Sasa, a resident of Longpi Khullen started an outlet named Mathew Sasa Craft at New Delhi in 2007. Sasa had acquired the skills of black pottery from his father Shilp Guru Machihan Sasa who is himself a skilled craftsman and owns Sasa Hampai Pottery Training cum Production centre in Manipur. Sasa said to be engaged in the art of pottery since 25 years along with his father.
Meet the master at India Craft Week 2019.
Please Note
Includes free entry to the event on the day of the workshop
Includes art & craft material required for the workshop
Venue
GMR Square, Aerocity, Delhi
GMR Square, Gate No. 1, next to JW Marriott, GMR Aerocity, Near Indira Gandhi International Airport, New Delhi, Delhi 110037, India
GET DIRECTIONS