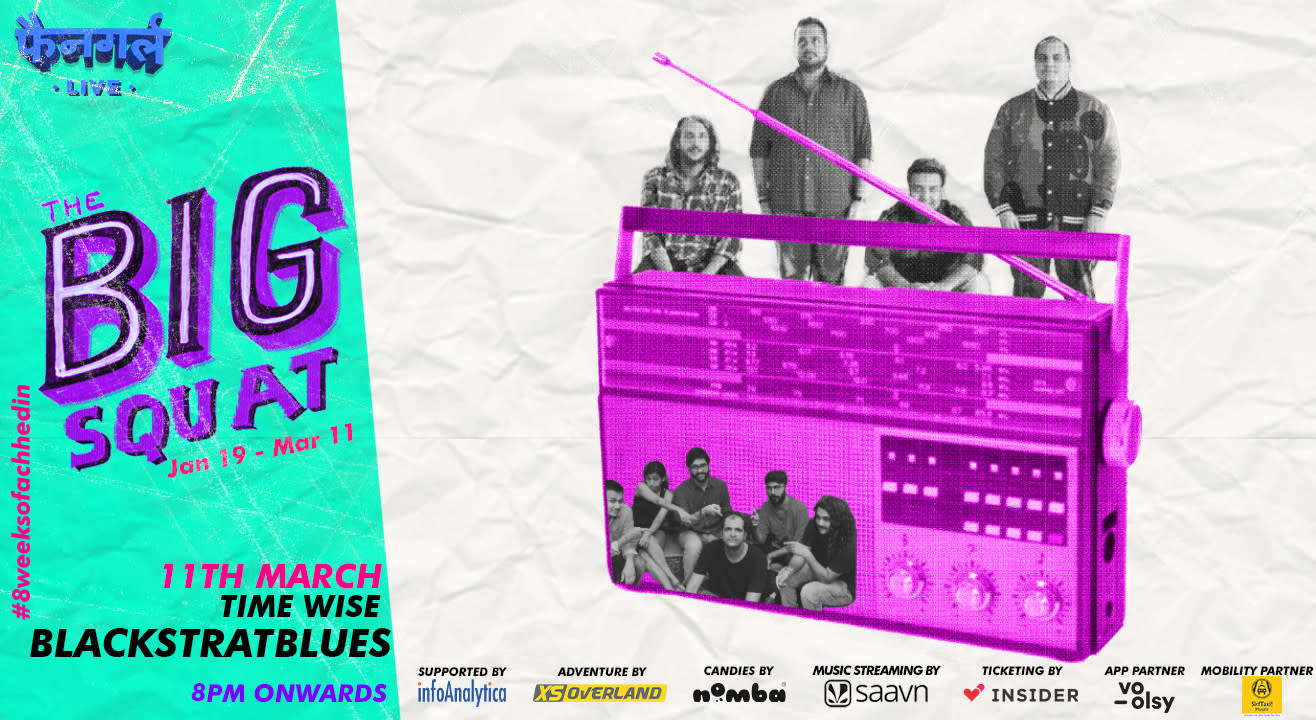 Music
Blackstratblues and Time Wise at The Big Squat
About
An art squat is a name used to describe the action of artists to occupy (or squat in) an abandoned building, thereby creating studio space to create art.
After an exhilarating first season in 2017, featuring concerts across Gujarat and making the state's first truly all-independent music festival - spanning across 2 days and 2 stages - Fangirl is back. Bigger, better, fresher.
Pesh hai The Big Squat! An effort spanning 8 weeks (yes!), starring 32 handpicked artists from the Indian Independent Circuit. The exciting format features standup comedy, films, spoken word poetry, food and of course - music!
When guitarist Warren Mendonsa, formerly of Mumbai rock band Zero (that now reunites annually for a series of gigs), decided to migrate to New Zealand in 2004, and returned with a new solo project named Blackstratblues, Indian music audiences had reason to cheer. Mendonsa is one of the few instrumentalists who can hold an audience with just the black Strat doing all the singing.
Time Wise is an experimental jazz fusion band from Ahmedabad, formed in 2015. Time Wise performs jazz standards with a twist of their own. They love to experiment with the crisp rhythms and mellow tunes in their original compositions. They take their inspirations from artists like Antonio Sanchez, Snarky Puppy, Stan Getz, B.B King, Eric Clapton, Mark Kelso.
Fridays - Independent films
Saturdays - Music
Sundays - Comedy
All week - Food, Popup stalls