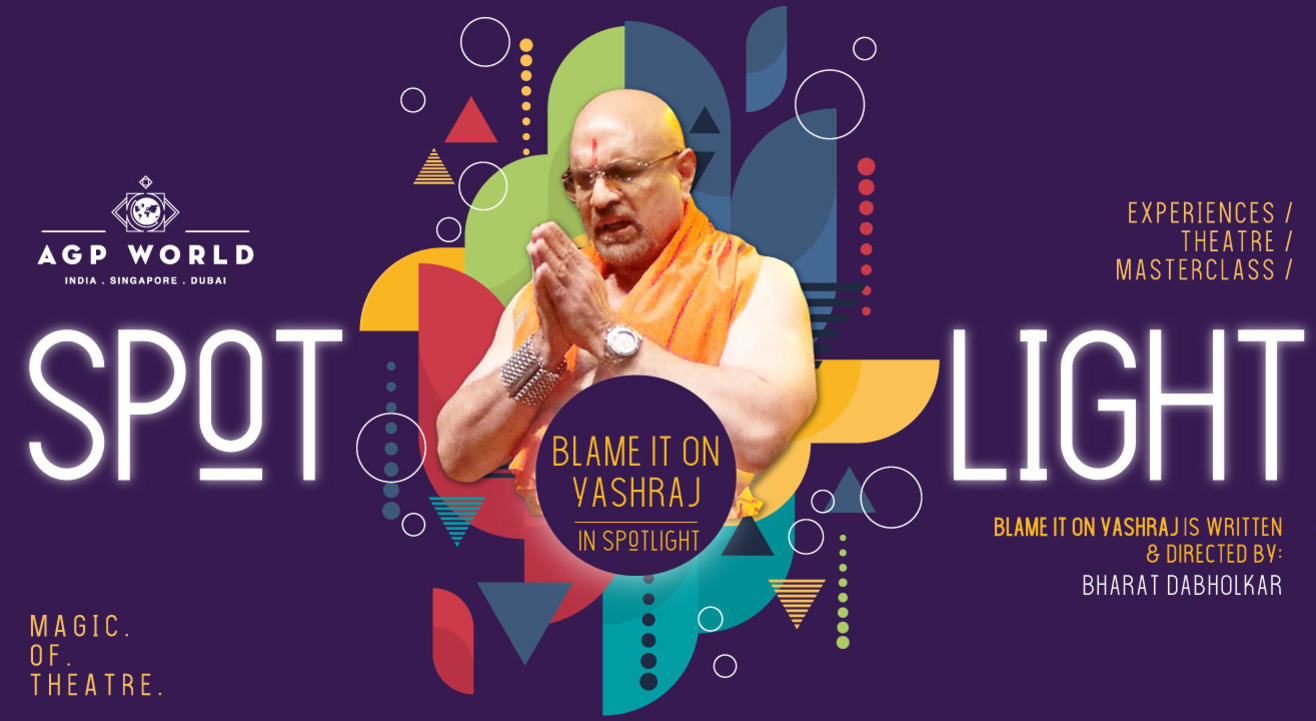 Comedy
Blame It On Yashraj
Tata Theatre, NCPA, Mumbai
About
A true celebration of the performing arts! AGP World's 'Spotlight' is a celebration showcasing some of the best productions from one of India's premiere theatre production house, AGP World. Theatre buffs and first-timers alike can experience fantastic performances, cutting across comedies, thrillers, musicals and dramatic productions : all in one venue within a short span of time. This also includes up close and personal tête-à-têtes and workshops with some of the industry's best-known names.
Cast: Ananth Mahadevan, Jayati Bhatia, Anchal Sabharwal, Punit Tejwani, Kavita Kapoor, Gaurav Sharma, Palash Dutta & Neel Gagdani.

'Blame it on Yashraj' is a hilarious story of a Punjabi/Bengali family caught up in the whirlwind of a wedding getting bigger and bigger by the day, when their darling daughter decides to marry a Muslim boy. It's two hours of poking fun at our prejudices, our peculiar behaviour in planning a wedding, the invitee lists, the menu, the décor and the constant awareness that you have finally to bow down before the almighty... Bollywood.
"Trust Ashwin Gidwani to raise the bar on an out an out entertaining show." - Mumbai Theatre Review

"'Blame it on Yash Raj' casts a spell on city residents" - The Tribune, Punjab
Blame It On Yashraj - India's Very Own Broadway Musical