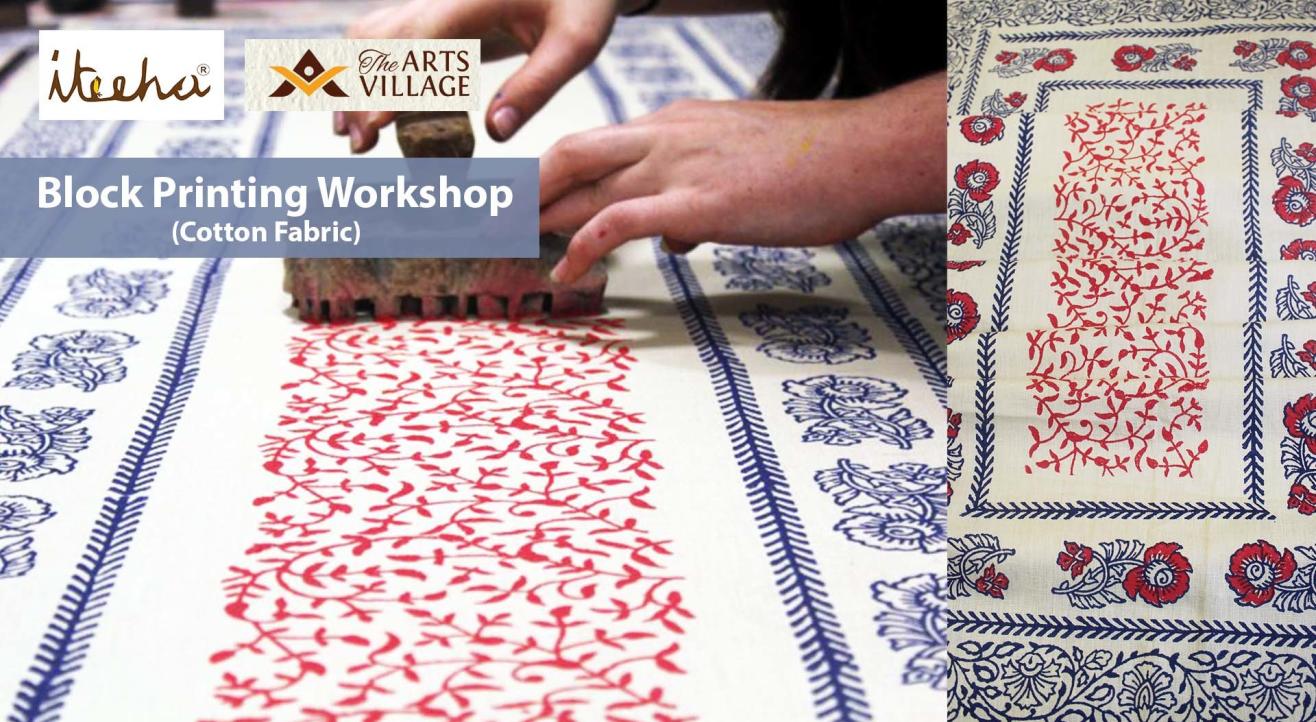 Art
Block Printing Workshop ( Cotton Fabric)
About
We have many exciting workshops planned at The Arts Village, Bangalore from 18th to 21st July 2019, register soon!!!
A detailed workshop on printing of wooden blocks on a cotton fabric. The process of printing pigments on fabric and doing it yourself gives you a chance to take back a beautiful stole created by you.
Woodblock printing on textiles is the process of printing patterns on textiles, usually of linen,cotton or silk, by means of incised wooden blocks. It is the earliest, simplest and slowest of all methods of textile printing. Block printing by hand is a slow process. It is, however, capable of yielding highly artistic results, some of which are unobtainable by any other method.
List of Material Included:
1. 1 cotton fabric sample
2. 1 cotton stole
3. Pigment Dyes
4. Blocks
Fees: 2400/- Inclusive of all materials.
You take back a beautiful block printed cotton stole, all other material for use during the workshop.
If any queries call us on or email us
Date and Time: 20th July 2019, 3.00 pm to 6.00 pm.
Duration: 3 Hours
Venue: The Arts Village
No. 57, 58, 60, St. Marks Road, Bengaluru - 560001.
Note: No certificate is provided for the workshop.
Venue
The Arts Village
Address: No 57, 58, 60,, Opposite Bowring Institute, Saint Marks Road, Shanthala Nagar, Ashok Nagar, Bengaluru, Karnataka 560001