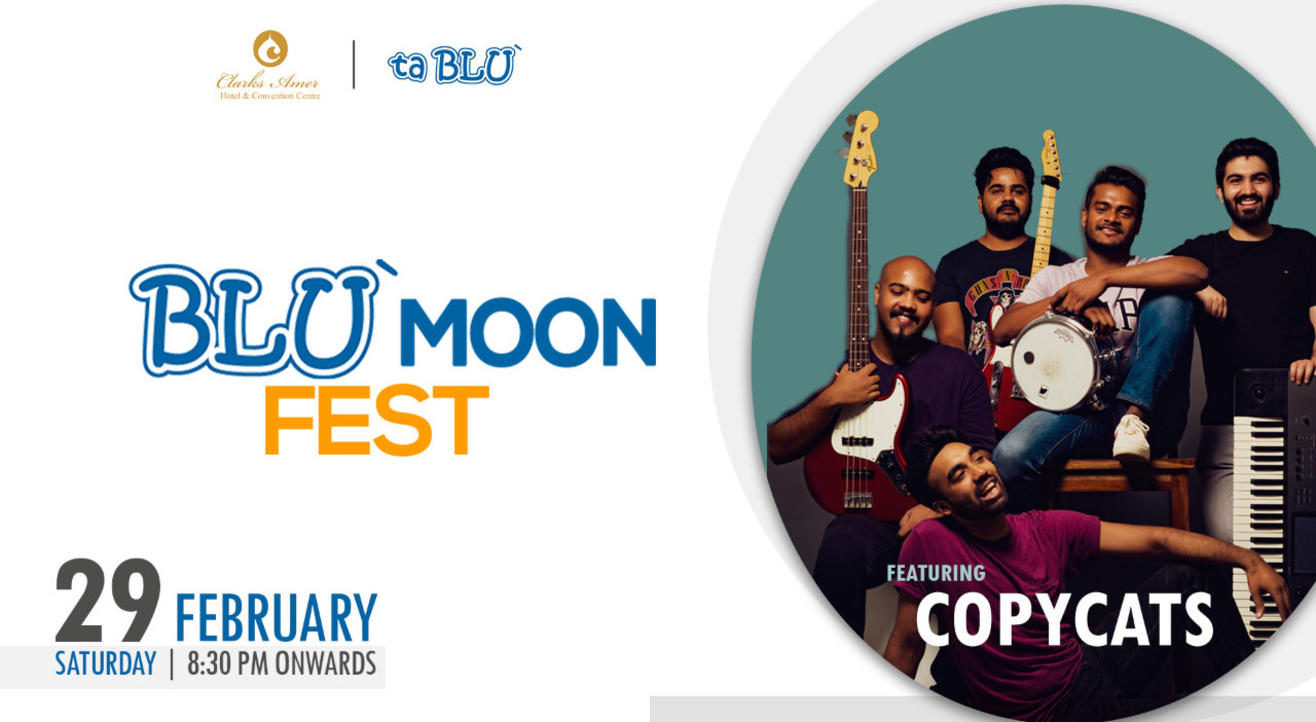 Music
Blu Moon Fest at taBlu
Tablu - Hotel Clarks Amer
About
taBlu brings to you another edition of 'Blu Moon Fest', hosting country's most celebrated performers. Copycats Band will be performing LIVE exclusively at taBLU Rooftop Bar.
We are excited, aren't you?
About The Artist:
The CopyCats was formed in February 2015 by Prabhtoj Singh and Aman Sagar who are musicians by profession and have been playing live in New Delhi for the past 6 years with various bands and collectives that includes genres like Pop, Rock, Blues, Neo soul, Funk and Rnb.
The CopyCats copy acts! That simply explains it all. They are a multi-genre tribute band and they like to play the music of artists they have admired over a long period of time!
Venue
Tablu - Hotel Clarks Amer
Jawaharlal Nehru Marg, Lal Bahadur Nagar, Kishan Nagar, Shyam Nagar, Tonk Road, Jaipur, Rajasthan 302018
GET DIRECTIONS