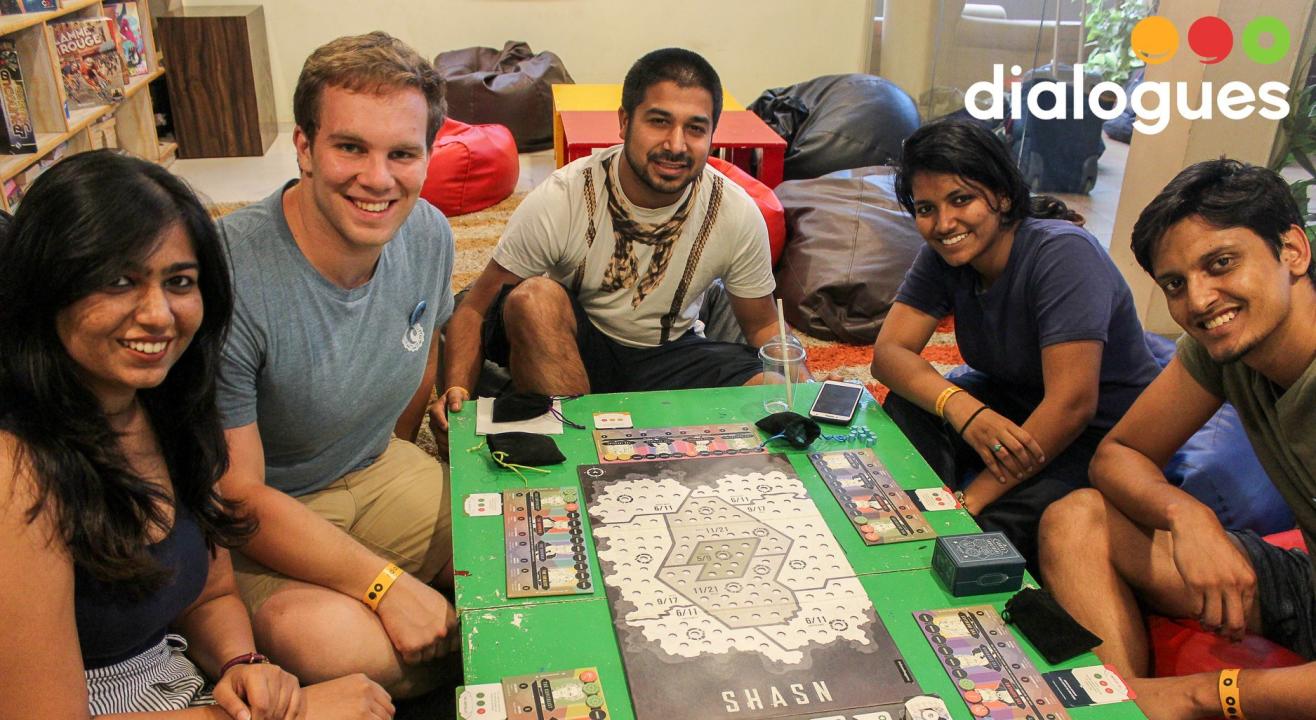 Games
BoardGaming Meeples' Meetup(Christmas Special)
Dialogues Cafe, Koramangala
About
Heyllo peepals,
It's Christmas time! Which means it's time for gifts, cakes, family gatherings and lots of fun. As usual we are doing our crowd favorite Christmas event this year too... But a little early😅 due to availability and logistics issues. Join us this Saturday at Dialogues cafe from 3:00pm -10:30pm.
As part of this event, we have a couple of fun and surprise elements like 2 Rooms and a Santa, White Elephant gift exchange, lucky draw raffle and cupcakes 🧁
1) 2 Rooms and a Santa - Social game for upto 30 players which takes only 15-20mins to play. This is the rethemed version of 2 Rooms and a Boom. The game will be run multiple times through out the day. Rules will be explained at the venue.
2) White Elephant Gift exchange
- A popular Christmas event where each participant brings an ANONYMOUS gift and then we play a game to exchange the gifts. We need participation confirmation in advance, either in the group or by DM (me). Bring a wrapped gift worth upto Rs.1000 and drop it at the front desk.
- Please do NOT write your name or any identifying information on or inside the gift - you're welcome to leave a funny note.
- During the game you get to either open a new gift, or steal an already open gift from someone. Exact rules will be announced at the venue.
- Gifts can be any thing - games, useful items, funny/esoteric items, packed food items,but with in the price range mentioned. For any queries/gift suggestions/clarifications please reach out me.
3) Tiny Epic Mechs give away :-
Join us on the event day and participate in this lucky draw.
Venue
Dialogues Cafe, Koramangala
41, 100 Feet Rd, 4th Block, Koramangala, Bengaluru, Karnataka 560034
GET DIRECTIONS