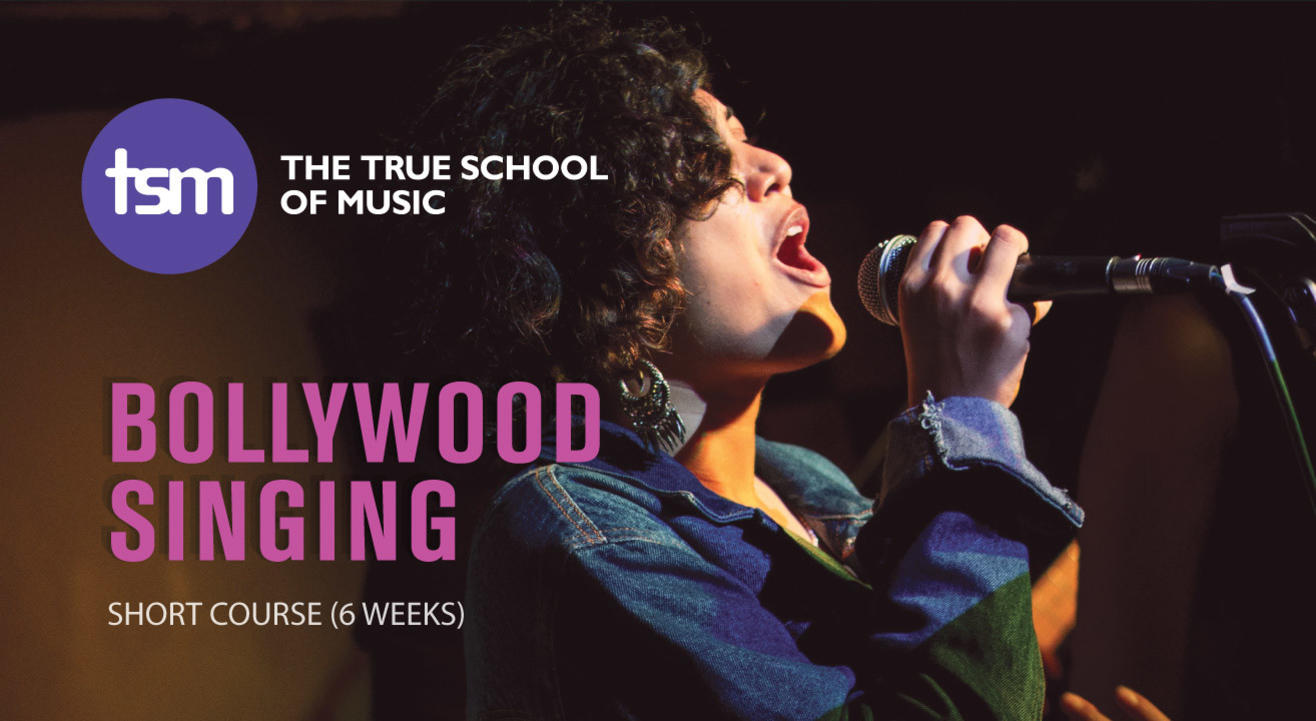 Music
Bollywood Singing - Short Course (6 Weeks)
February 12 - March 18 | 7PM - 9PM
True School Of Music, Mumbai
About
Bollywood Singing – 6 Weeks
Course Overview:
This is a 6-week practical singing course that includes learning all the essential vocal techniques like proper breathing and projection, effective practice methods, and the use of Alankars and Sargams that will enhance your performance drastically. At the end of the course, you will get an opportunity to record your favourite Bollywood song in a professional recording studio and then perform it live in front of an audience using a minus one music track.
Throughout this course you will be trained to:
Sing with a strong pitch and tone control
Sing with a good projection and posture
Develop your personal plan for practice sessions
Use Alankars and Sargams that enhance your singing
Use effective microphone and performance techniques
Sing confidently in front of an audience
Record a song in the studio
Who should do this course?
People who pursue singing as their passion and want to enhance their vocal skills and techniques for Bollywood singing.
Duration:
6 Sessions - 6 weeks x 2 hours per week
Timings:
Wednesdays - 7-9 PM
Maximum: 10 Students
Minimum: 2 Students
TSM Management reserves the right to cancel or postpone the batch if minimum student strength required is not met. Students who have registered will be informed in advance. Minimum age to join the course is 16 years and above.
Venue
True School Of Music, Mumbai
No. 107, Sun Mill Compound, Opp. Hanuman Temple,Lower Parel
GET DIRECTIONS