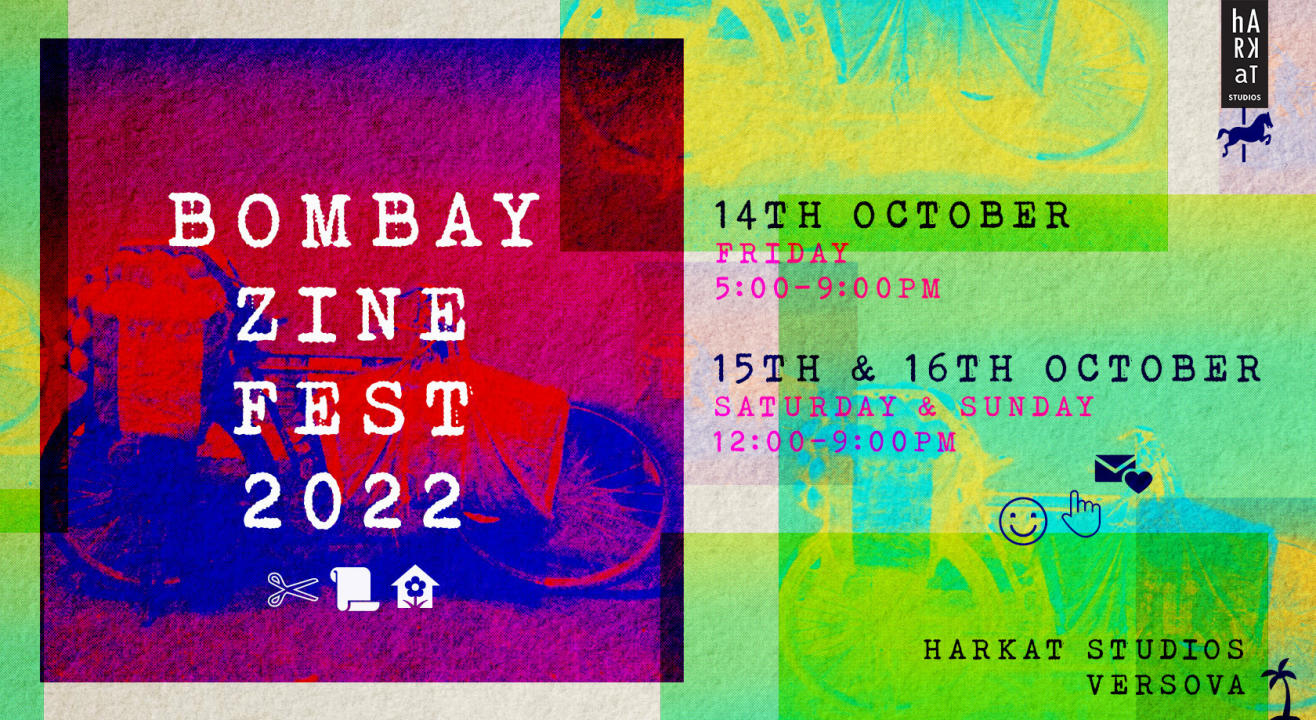 October 14 | 5PM - October 16 | 9PM
Step out and enjoy this event
Invite your friends
and enjoy a shared experience
October 14 | 5PM - October 16 | 9PM
Step out and enjoy this event
Invite your friends
and enjoy a shared experience
Invite your friends
and enjoy a shared experience
sixth annual bombay zine fest,
more than seventy-five zine makers from around the world,
about three hundred zines,
zines, postcards, prints and more,
also meet some of the zine makers,
experience the strength of independent publishing,
do-it-yourself, do-it-for-yourself
WHAT IS A ZINE
Most commonly a small-circulation self-published work of original
or appropriated texts and images usually reproduced using a
photocopier, printing press or just paper and pen. Dissidents and
members of socially marginalized groups have published their own
opinions in leaflet and pamphlet form for as long as such
technology has been available. The primary intent of publication
is usually for purposes other than profit. Zines frequently draw
inspiration from a "do-it-yourself" philosophy, or DIY ethic.
WHAT IS A ZINE FEST
Zine fests are a great place to learn
something new, get inspired, discuss, interact, meet friends,
connect with local makers and get involved with various forms of
accessible media. They bring together people who are interested
and involved in making zines and DIY publishing, sharing ideas
and stories. It's an amazing way to get a conversation started,
and make something big happen in our community.
@bombayunderground
EVENT DETAILS
14th October: 5:00 - 9:00 PM
15th and 16th October: 12:00 PM - 9:00 PM
Harkat Studios
Harkat Studios
Bungalow No. 17, JP Rd, Aram Nagar Part 2, Machlimar, Versova, Andheri West, Mumbai, Maharashtra 400061, India
GET DIRECTIONS
October 14 | 5PM - October 16 | 9PM
Step out and enjoy this event
Invite your friends
and enjoy a shared experience