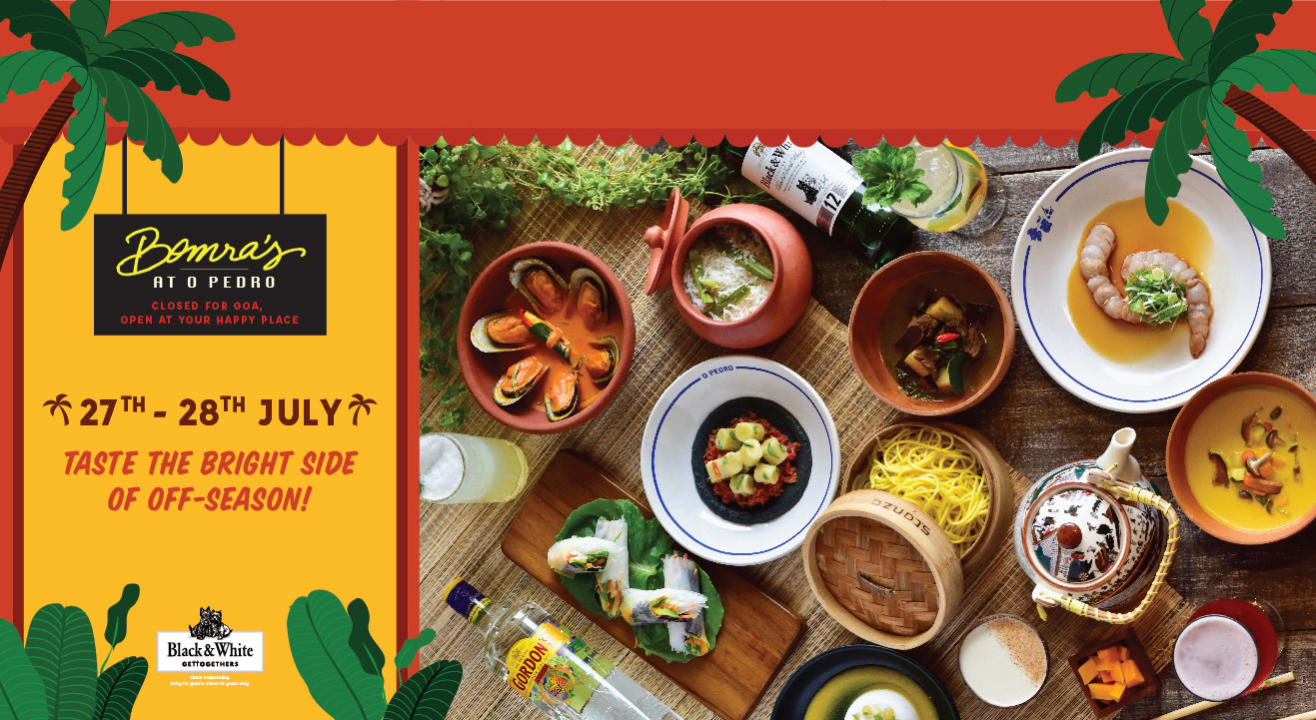 Experiences
About
Bomra's at O Pedro
Closed for Goa, open at your happy place
Voted #4 on Condé Nast's Top Restaurant Awards 2018, Bomra's is a 15-year-old Burmese-inspired gem lodged in the heart of India's Sunshine State. Run by the keeper of Khow Suey secrets -- Bawmra Jap, the restaurant's menu weaves his childhood memories of Rangoon into spontaneous, seasonal plates.
The Bright Side of Off-season
The clap of thunder can only mean one thing, Goa is closing shop for monsoon. At O Pedro, we're welcoming the rains with open arms because when one door closes, another opens. Starting this year, we plan to bring your Goan favourites to your happy place.
Two Kitchens, One Table
For this year, the crew at Bomra's is packing up their aprons, spices and stories for a happy place -- where the sun always shines! Join Bawmra Jap and Chef Hussain as they join forces to create a meal that demands double your appetite on the 27th & 28th of July 2019, 8 pm onwards. Only a handpicked few will be available on the a la carte menu afterwards.
The menu includes Burmese staples such as 'La-Pay-Toe' which is a play on textures; a smooth and spicy Corn Gnocchi with banana flower ragu & black sesame; Curried Mussels in a lemongrass-scented coconut milk broth; and house favourites such as Good Ol' Khowsuey and a hearty Midnight B**f Stew. Find Rangoon and her neighbours crisscross borders and arrive at your table.
No feast at O Pedro is complete without drinks -- we're shaking up a Tom Yum Iced Tea, kaffir & ginger G&T and a Burmese take on the classic Mule.
Venue
O Pedro, BKC
Unit No 2, Plot No C-68, Jet Airways - Godrej BKC, Bandra Kurla Complex, G Block BKC, Bandra Kurla Complex, Bandra East, Mumbai, Maharashtra 400051