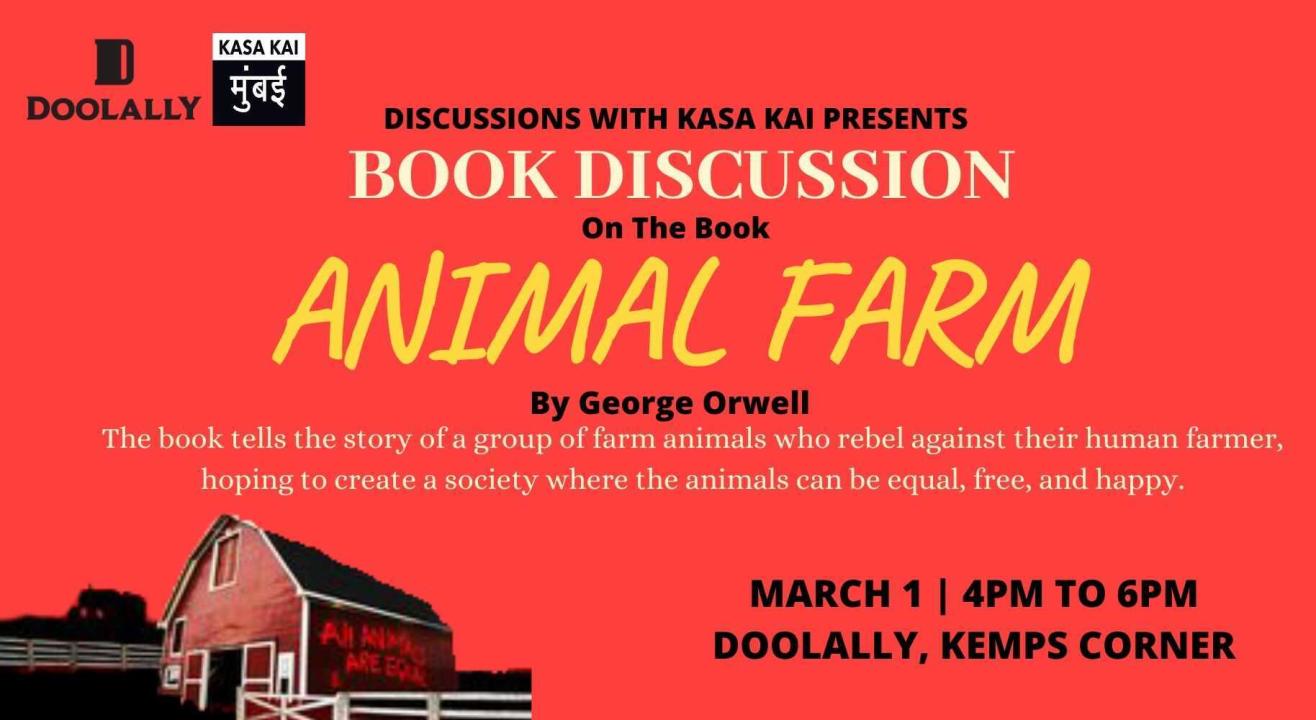 Discussion
Book Discussion: Animal farm At Doolally, Kemps Corner
About
Animal Farm is an allegorical novella by George Orwell, that tells the story of a group of farm animals who rebel against their human farmer, hoping to create a society where the animals can be equal, free, and happy.
Kasa Kai Mumbai presents Book Discussion on this incredible Novel where Suneet Kumbhat would lead the discussion. We will read some chapters of the book, discuss the story, talk about a few characters and also the author, George Orwell.
Contact us on 9930931616 if you have any queries and we would love to address them.
Register Now!
Q: What is the age limit for the event?
A: You need to be 21 years and above to attend the event due to venue rules.

Q: How long will the event be?
A: 2 hours.

Q: Do I need to read the book before coming for the discussion?
A: We'd recommend that you read the book for a better experience.

Q: What are the things that will take place at the event?
A: There will be narration by the speaker followed by group discussion.

Q: Do I have to recite, read or speak about the book?
A: No, but feel comfortable in being part of the conversation and asking related questions.
Venue
Doolally, Kemps Corner
1st Floor, 135 Kwality House, August Kranti Marg, Kemps Corner Flyover,, Above Hobby Ideas, Near Kemps Corner Flyover, Mumbai, Maharashtra 400036
GET DIRECTIONS