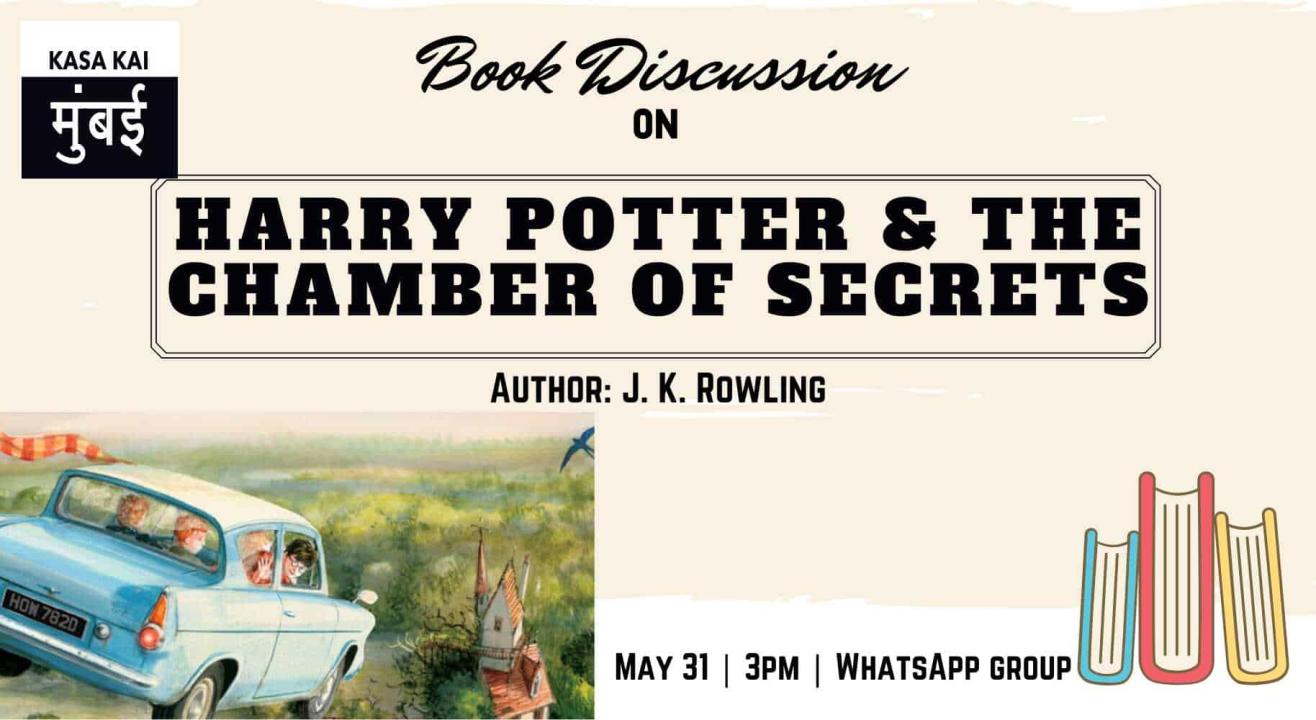 Talks
Book Discussion On Harry Potter And The Chamber Of Secrets At Online Whatsapp Group
About
Kasa Kai Potterheads! 40 days into the lockdown, we now know how the boy who lived felt, cooped up in his room without a word from his friends at Hogwarts.
Alohmora! Time to unlock the Chamber of Secrets! Exactly 1 year after Hagrid came knocking down the Dursley's doors (literally!), an eventful first year at Hogwarts and encountering the withered form of Dark Lord, Harry is counting days before he is back on the Hogwarts Express.
So, Wands at ready and hop on as we travel back to the magical world of Hogwarts − to join us as we discuss the second book in the series "Harry Potter and the Chamber of Secrets"
Do you want to know more?
Join us for the book discussion on this book on Monday, May 18 on Zoom.
*Guidelines for the discussion*
- Please ensure good internet connection so as to not hamper with your experience.
- Leave all other work and be there for the whole session for a wholesome experience.
- The virtual session will take place on a WhatsApp to which you will be added to.
- No use of cuss words please.
- No sexist, ethnocentric, Xenophobic comments will be allowed.
- Please be ready atleast 10-15 mins prior to the time mentioned so that you don't miss the beginning! Hope you have a fun filled time!
Q: What is the age limit?
A: 16+

Q: How long will the event be?
A: 1.5 hours.

Q: What are the things that will take place at the event?
A: The group will engage in discussions on topics posted by the moderators.

Q: Do I compulsorily have to engage in conversations?
A: No, but feel comfortable in being part of the conversation and asking related questions.