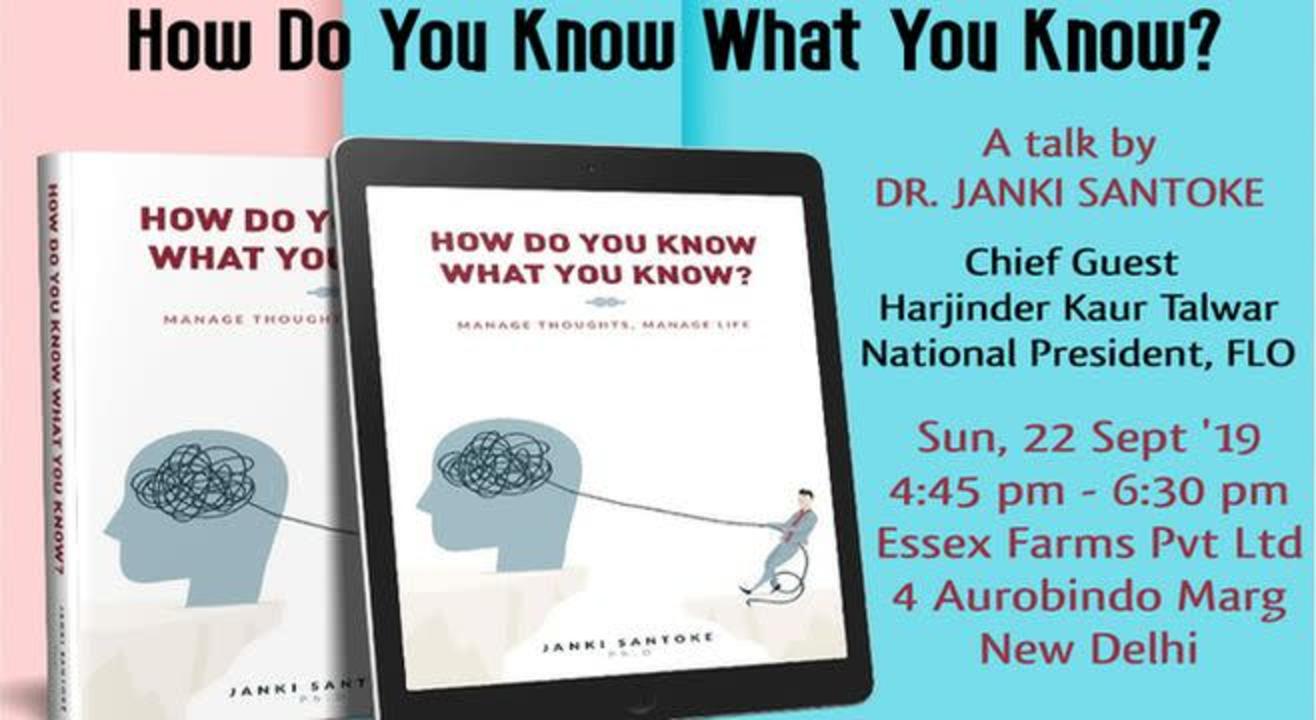 Self Improvement
Book Launch - How Do You Know What You Know?
About
Welcome to a talk and Book Launch...
...that answers why is your life the way it is...despite you having tried many things...having read many "how to" books...having attended many workshops/seminars/talks!
...that fills the lacuna in the self-help world...investigates the core problem and gives a fresh approach...one that can solve problems and achieve goals!
...that gives you the REAL answers to being more happy...more successful in work and in relationships...more peaceful!
...that will help you write a better story for your life!
The book is available at a discounted price at the venue
Venue
Essex Farms, Delhi
4, Aurobindo Marg, Near IIT Flyover, New Delhi, Delhi 110016
GET DIRECTIONS