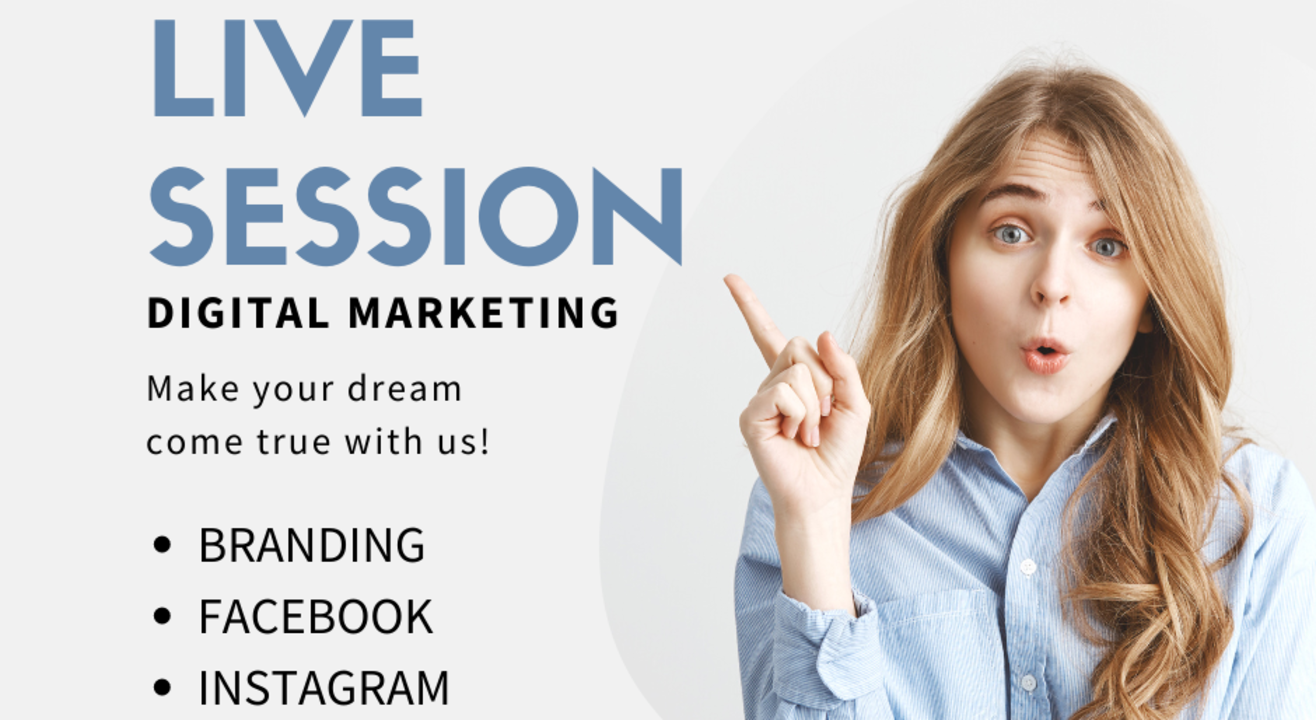 Boost Business Presence on Google
June 7 | 5PM - June 12 | 9PM
Enjoy this event from your home
Invite your friends
and enjoy a shared experience
Boost Business Presence on Google
June 7 | 5PM - June 12 | 9PM
Enjoy this event from your home
Invite your friends
and enjoy a shared experience
Invite your friends
and enjoy a shared experience
An online presence is important for merchants, and a majority of online customers use a search engine to find businesses and make purchases from them. When a small business owner shows potential customers what makes their business special, they're more likely to attract new customers on Google.
Google is often the first place people turn to when searching for products or services, so having a strong online presence is crucial for small businesses to be discovered by potential customers. Here are some ways small business owners can highlight their unique selling propositions (USPs) on Google:
My Business (GMB) Profile: Creating and optimizing a GMB profile is essential for small businesses. It allows them to provide detailed information about their business, including their USPs, such as their unique products, services, or value proposition. Adding high-quality photos that showcase the business and its offerings can also help grab attention and differentiate the business from competitors.
Website and SEO: Having a well-designed website with SEO (Search Engine Optimization) can help small businesses rank higher in Google search results. The website should clearly communicate the USPs of the business, such as its unique offerings, customer reviews, testimonials, or awards. Using relevant keywords and meta tags can also help Google understand what makes the business special and improve its visibility.
Google Reviews: Positive reviews from satisfied customers can be a powerful tool for attracting new customers. Small business owners should encourage satisfied customers to leave reviews on their Google listing. These reviews can highlight what makes the business special and build trust with potential customers.
Google Ads: Running targeted Google Ads campaigns can also help small businesses highlight their USPs and attract new customers. Businesses can create compelling ad copy that focuses on their unique offerings and value proposition. This can help their ads stand out from competitors and increase the chances of attracting new customers.
Social Media: Utilizing social media platforms like Facebook, Instagram, or Twitter can be another effective way for small businesses to showcase their USPs. They can share posts, stories, or videos that highlight what makes their business special, such as behind-the-scenes glimpses, success stories, or customer testimonials. Engaging with customers on social media can also help build a loyal customer base.
In conclusion, showcasing what makes a small business special on Google can help attract new customers by differentiating it from competitors and building trust with potential customers.
Signup Today for Google & Facebook Expertise Program , where we will guide you how to grow your business digitally on your own.Just leave your contact details , email and contact number so we can get back to you.
Name & Age :
Occupation :
Visit @ https://technolinksnetwork.in/ | 9876918204
Boost Business Presence on Google
June 7 | 5PM - June 12 | 9PM
Enjoy this event from your home
Invite your friends
and enjoy a shared experience