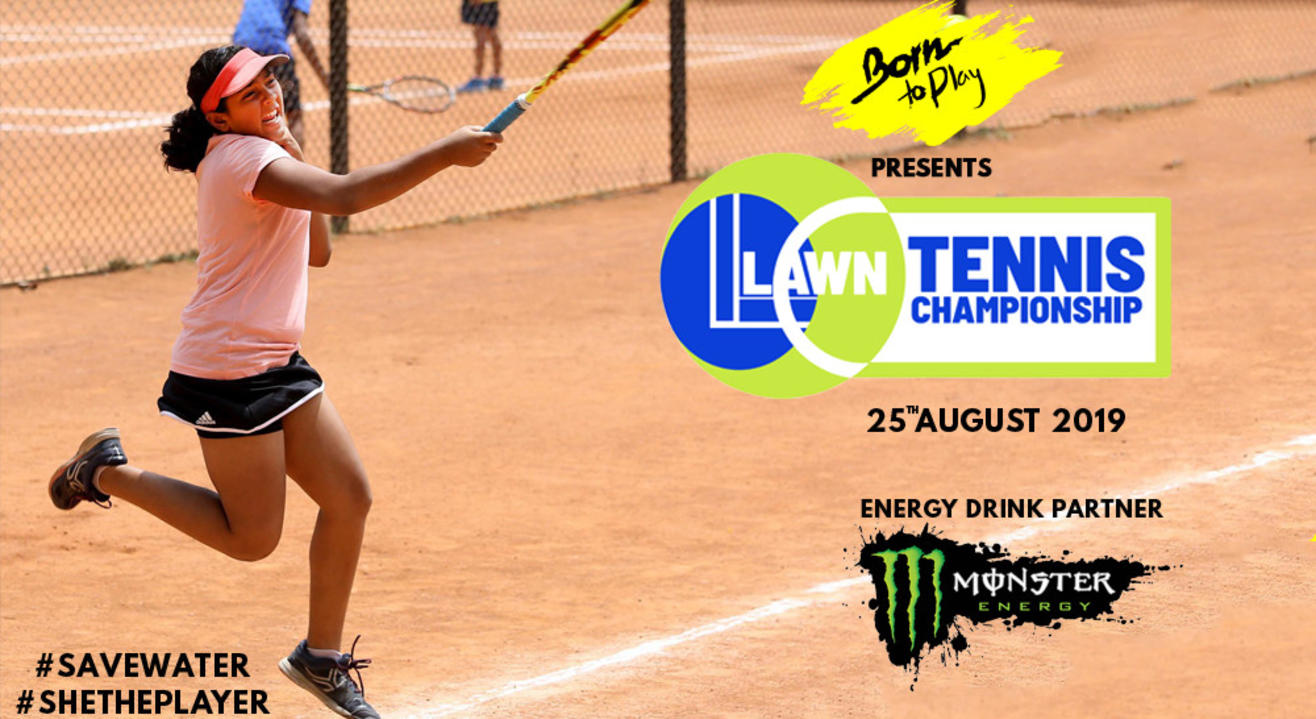 Championship
Born To Play Lawn Tennis Championship: July'19 Edition
About
Born To Play is here with a 9-month long Tennis Championship providing you one crazy tournament every month. All participants from each monthly tournaments will get points as per a systematic point system. Winners of the championship will be calculated on the basis of total points from each month.
PROPOSED VENUES-
Peninsula Tennis Academy
Thyagaraj Sports Complex
Gurgaon
DATES FOR THE CHAMPIONSHIP-
April- 5th May 2019 (Yes, the April Edition took place in May due to some unforeseen circumstances) | RK Khanna Tennis Stadium
May- 26th May 2019 | RK Khanna Tennis Stadium
June- 30th June 2019 | Peninsula Tennis Academy
July- 28th July 2019
August- 25th August 2019
September- 29th September 2019
October- 27th October 2019
November- 24th November 2019
December- 22nd December 2019
POINT SYSTEM-
Winner- 100 points
Runners-Up- 70 points
Semi-Finalists- 50 points
Quarter-Finalists- 30 points
Pre-Quarters- 15 points
Main Draw- 10 points
Participants- 5 points
No Show- -5 points
TOP PLAYERS OF ALL CATEGORIES GET GRAND PRIZES! MONTHLY WINNERS TOO GET TROPHIES & EXCITING PRIZES!
CATEGORIES-
SINGLES
Mini Tennis Co-Ed U-6 (Aptitude Test)
Mini Tennis Co-Ed U-8 (Aptitude Test)
Boys U-10 (Singles) | Girls U-10 (Singles) (Best of 7 Games)
Boys U-12 (Singles) | Girls U-12 (Singles)
Boys U-14 (Singles) | Girls U-14 (Singles)
Boys U-16 (Singles) | Girls U-16 (Singles)
Boys U-18 (Singles) | Girls U-18 (Singles)
Men's Singles | Women's Singles
Men's 35+ Singles
Men's 50+ Singles
DOUBLES
Men's Doubles
Mixed Doubles
FEATURES-
Exciting Knockouts
One set matches
Professionally Organised Tournament
Certificates for all participants
Trophies and exciting prizes to monthly runners-up
GRAND PRIZES TO TOP PLAYERS
Refreshments for Everyone
Action Photography at the event
Complimentary Born To Play Dri-Fit T-Shirt with the Season Pass
Launching 2 new categories- Men's 50+ Singles & Mixed Doubles
REGISTRATION FEE (taxes as applicable)-