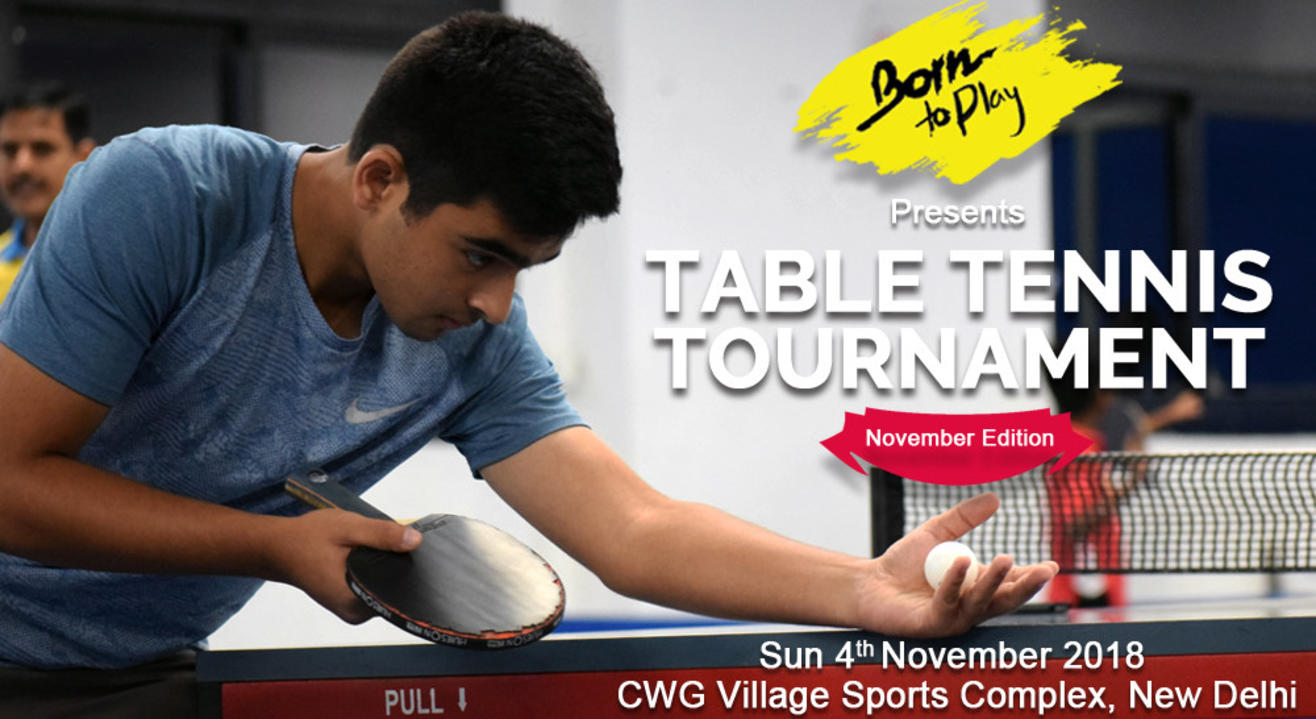 Play
Born To Play Table Tennis Winter Championship
Common Wealth Games Village Sports Complex
About
Born To Play is here with a 6-month long Table Tennis Championship providing you one crazy tournament every month. All participants from each monthly tournaments will get points as per a systematic point system. Winners of the championship will be calculated on the basis of total points from each month.


September - 23rd September 2018
October - 14th October 2018
November - 4th November 2018 (Sports Fest)
December - 16th December 2018
January - 20th January 2018
February - 17th February 2018


Points System

Winner - 50 points
Runners-Up - 40 points
Semi-Finalists - 30 points
Quarter-Finalists - 20 points
Pre-Quarters - 15 points
Main Draw - 10 points
Participants- 5 points.
Exciting knockouts
Best of 3 set matches
Professionally organized tournament
Certificates for all participants
Trophies and exciting prizes to monthly runners-up
Grand prizes for top players
Refreshments for everyone
Action photography at the event
Complimentary t-shirt with the season pass.
U-8 (Singles)
Boys U-10 (Singles) | Girls U-10 (Singles)
Boys U-12 (Singles) | Girls U-12 (Singles)
Boys U-15 (Singles) | Girls U-15 (Singles)
Boys U-18 (Singles) | Girls U-18 (Singles)
Men's (Singles) | Women's (Singles)
Men's 40+ (Singles) | Women's 40+ (Singles)
Venue
Common Wealth Games Village Sports Complex
Near Akshardham Temple, Patparganj, Pandav Nagar, New Delhi, Delhi 110092