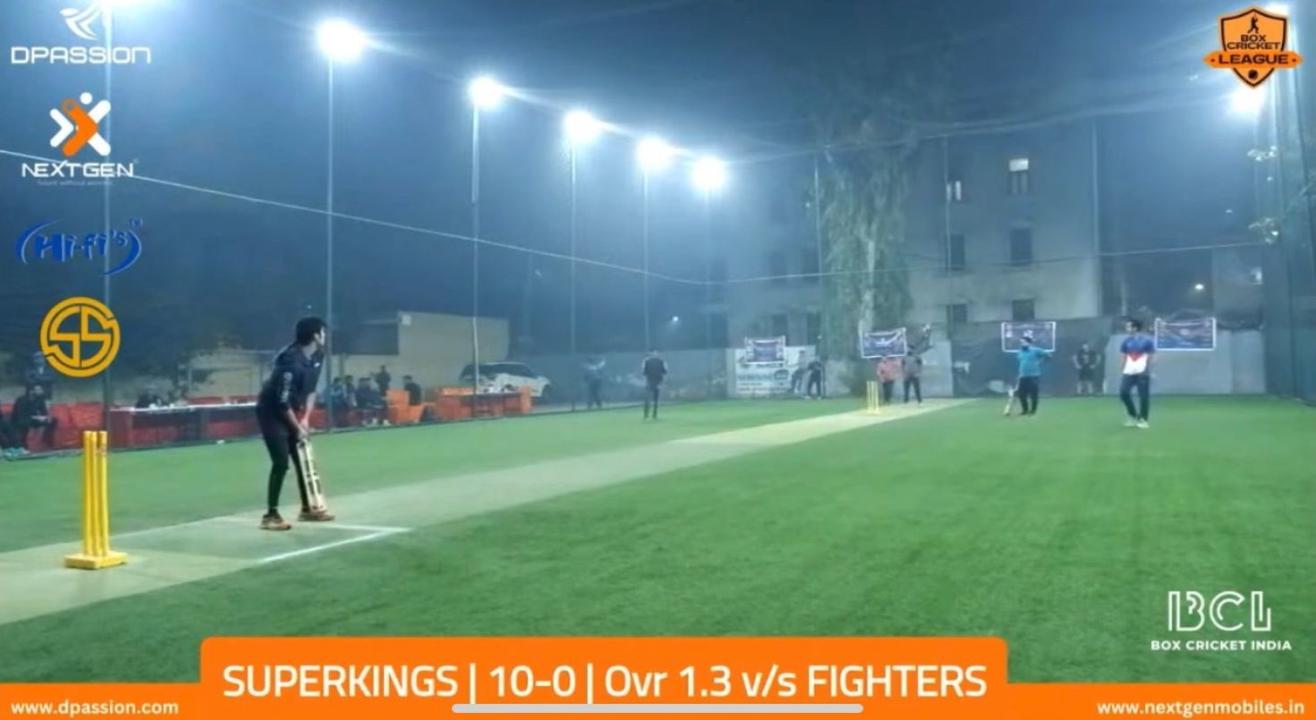 BOX CRICKET LEAGUE Season 2
March 25 | 5PM - March 26 | 11PM
Step out and enjoy this event
Event Guide
Game
Participate and have fun
Invite your friends
and enjoy a shared experience
BOX CRICKET LEAGUE Season 2
March 25 | 5PM - March 26 | 11PM
Step out and enjoy this event
Event Guide
Game
Participate and have fun
Invite your friends
and enjoy a shared experience
Event Guide
Game
Participate and have fun
Covid 19 Safety Measures
This event adheres to the following

Health & safety measures
Social Distancing
Limited Capacity
Organisers wear masks
Invite your friends
and enjoy a shared experience
Covid 19 Safety Measures
This event adheres to the following

Health & safety measures
Social Distancing
Limited Capacity
Organisers wear masks
BOX CRICKET LEAGUE SEASON 2
Partnered by Decathlon & Philips
Dates 8th & 9th March
Winning Prize: ₹21000
Runners Up: ₹11000
Player of Tournament: Decathlon Bat + Gift Card
Man of the Matches: Decathlon Caps + Gift Voucher
Refreshments & Music at the Venue
ULTIMATE BOX CRICKET LEVEL
Total Teams : 12 Teams
Team Size : 7 Players
Format: 4 Groups of 3 Teams -> Semi-Finals -> Finals
Overs per Match : 6 Overs
Equipments : Wooden Bat + Cosco Ball
After the Success of Season 1 which saw teams from Delhi, Haryana & Uttar Pradesh battle it out, we are back again and this time with more enthusiasm. Register Today to be part of Delhi's Hottest Box Cricket League Tournament!
Organizers - Vishal : +91-9643902807 ; Chandan : +917982644394
Rules & Regulations of the Event :-
Teams have to submit a 9 Player List including 2 Substitutes at the time of registration. Subs can be used before the match during the course of the tournament.
Matches will be played with a Tennis Ball and Wooden Bats. Use of Plastic Bat is not allowed in BCL.
Any bowler can bowl a maximum of 2 bowlers with only round arm action bowling allowed. No throw ball bowling allowed.
Teams can bring their own Bats, but have to get approval from umpires before use.
A tie game will be decided with a Super Over. If 2 Supers overs end up in a tie then team with most boundaries will be winner.
Group Matches & Semi-finals will be a 6 Over Match with Finals to be an 7 over match.
Teams have to reach the Venue 30 minutes before the Match Time.
If during group stage teams end up with equal points, then NRR will decide a team's rank in the group.
Only Captain & Vice-Captain will be allowed in a discussion during any conflict.
During any conflict, final decision will be taken by Match Officials & Tournament organisers.
Professional Officials & Umpires will officiate all the matches.
Live Streaming of Matches
D3 Sports
Sports Ground, Guru Nanak Public School, Central Market, West Punjabi Bagh, Punjabi Bagh, New Delhi, Delhi 110026, India
GET DIRECTIONS
BOX CRICKET LEAGUE Season 2
March 25 | 5PM - March 26 | 11PM
Step out and enjoy this event
Event Guide
Game
Participate and have fun
Invite your friends
and enjoy a shared experience