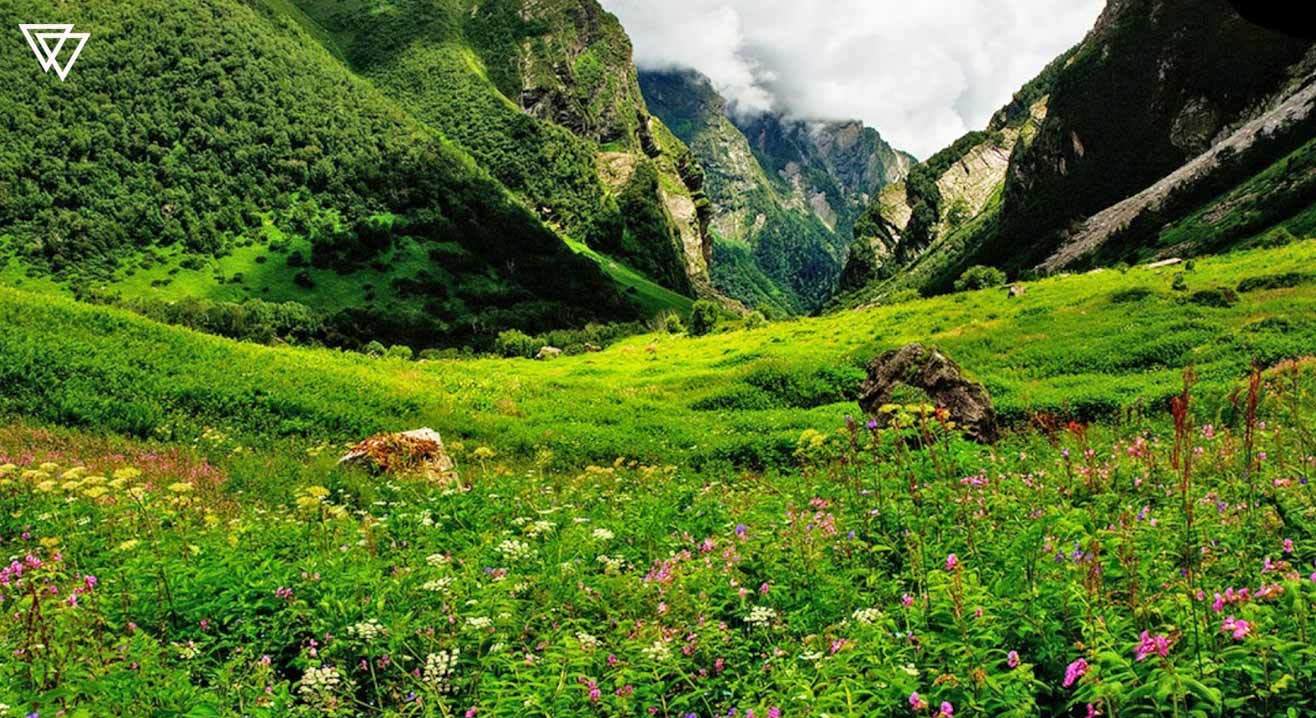 Trek
Brahmatal Trek | Wheel Wanderers
Kathgodam Railway Station
About
Trek to Brahmtal, a lake where Lord Brahma is said to have meditated as per mythology is one of the few treks which are possible in the months of winter when most of the trekking routes are closed. The trek is a great winter option & is on the opposite side of the famous Roopkund. The spectacular views of Himalayan range from the trail is one of the many reasons for doing this trek. Some of the prominent seven thousanders visible are Trishul, Nandaghunti, Chowkhamba, Nilkanth, Kamet, Hathi and Ghoda peaks.Most of the trail of roopkund trek can also be seen from this trek,including views of Ali Bugyal, Bedni Bugyal & junargali. The walk is mostly inside the jungle of conifer, Cedar, Oak and Fir which in itself is a soothing experience in the months of winter.
Day - 1 Kathgodam to Lohajung (Altitude: 1,483 ft, Distance : 220 Kms, 9-10 Hours Drive)
Reporting at Kathgodam Railway Station at around 07:00AM (You are expected to reach Kathgodam on previous night). We will meet up there & proceed to Lohajung which is around 220 kms and 9-10 hours drive (We will hire a cab at Kathgodam to drive to Lohajung & the costing will be shared among all the participants). Reach Lohajung, Introduction, Briefing & Overnight stay at camp.

Day 2: From Lohajung to Bekaltal.(Altitude: 7,600 ft - 9,900 ft, Trekking distance 6 km, 4-5 hrs trek )
We start our trek after breakfast from Lohajung Village, on an even surface through thick oak forests, with a few waterfalls streams on the way. Dinner and overnight stay in the Tents

Day 3: Bekaltal to Brahmahtal Base / Khabekhal ( Altitude 9,900 ft - 10,760 ft ,Trekking distance 3.5 km , 3-4 hrs trek)
Today we will be walking short distance uphill path, this trail blooms with thick forests of rhododendron, oak forest and snow field which is a path with beautiful views. Once you reach the Brahmahtal base hot lunch will be waiting for you .We chill out for the day and relax overnight in the tents .

Day 4: Brahmahtal Base to Brahmahtal Top (back to Brahmahtal ) (Altitude 9900 ft - 12600 ft ,Trekking distance 5 km , 5-6 hrs trek)
Summit day !!! A gradual ascent that offers excellent views of the snow-covered mountains and vast valleys with huge spectacular view of Mountains like Trishul, Nanda Ghunti, Ali Bugyal etc . You could see the rim of the snow capped mountains from the Brahmahtal top.

Day 5: From Brahmahtal Base to Lohajung. (Altitude 9,900 ft to 7,600 ft, Trekking distance 7 km , 4-5 hrs trek)
Morning after breakfast we retrace the same trail back to Laohajung .Dinner & Overnight stay in Lohajung.
Day 6: From Lohajung to Kathgodam (Altitude: 1,483 ft, Distance: 220 Kms, 8-10 Hours' Drive)
Depart from Lohajung to Kathgodam/Rishikesh (8-10 Hrs. drive). (We will hire a cab at lohajung to drive to Rishikesh or kathgodam & the costing will be shared among all the participants).
Accommodation, Lodge stay at Lohajung and Tent stay during trek
All meals – vegetarian (Starts from Day 1 Dinner and end at Day 6 Breakfast)
Trekking permits and forest camping charges
Trekking equipment (tents, sleeping bags, ice axes, ropes, etc.)
Safety equipment (first aid, medical kit)
Services of an expert trek leader (qualified in basic/advanced mountaineering courses)
Services of an expert trek team (guides, cooks, helpers, porters/mules)
Forest Permission Charges
Any airfare / Bus fare / train fare for Kathgodam to Lohajung and Lohajung to Kathgodam
Meals other than the inclusions
Trekking Shoes and clothing
Medical evacuation charges.
Any kind of repatriation charges.
Damages/ claims of any nature.
Expenses of personal nature like telephone calls, Laundry, and any kind of hard or soft drinks.
Any other expense not mentioned in the cost inclusion column.
Any kind of insurance, Medical evacuation charges, Travel insurance, repatriation charges, Damages/ claims of any nature, Expenses of personal nature like telephone calls, Laundry, Any kind of hard or soft drinks. Any kind of personal clothing
Any cost arising out of unforeseen circumstances such as bad weather, landslides, road conditions and any other circumstances beyond our control. Personal porter to carry Luggage
Any Kind of Drinks (Alcoholic, Mineral, Aerated)
Cost incidental to any change in the itinerary/ stay on account of flight cancellation due to bad weather, ill health, roadblocks and/or any factors beyond control.
GST of 5% percent as per updated government regulations
Backpack (55 - 65 L) with sturdy straps and supporting frame. Quechua Forclaz 60 is a good choice.
Daypack (20-25 L) - optional. Useful for summit/pass day, handy if you want to offload your backpack on the trek.
Trekking shoes - Sports shoes are an absolute NO in trekking. You need Traction on Snow and Sport Shoes with PVC soles hardly justifies the choice. Ensure the shoes are well used before the trek. Forclaz 500.
2 pair of track pants (at least one should be synthetic quick-dry kind). Or 3 pair of cotton pants with lots of pockets. Track pants are light and we highly recommend them. Plus when things get really cold then layers of clothes matter.
3 cotton t-shirts with collar. Avoid bright colours like red and fluorescents.
Stick to lighter tones. There are plenty of Birds and Animals one would come across while trekking and you won't want them to get scared with your dressing sense.
One full Sleeve Sweater. A fleece jacket would be an alternative.
A full sleeve thick Jacket.
4 pairs of Undergarments.
1 pair of Thermal Inners.
4-5 pair of Sports Socks.
Woolen Monkey cap/Balaclava that cover the ear.
Light weight Rain Coat/Poncho (to escape a quick burst of rain).
Hand Gloves (water proof).
Sun glasses - Buy the one which will cover your eyes well. Choose from Black, Green, Brown. Blue coloured Sunglass cannot block UV rays. Avoid multi toned ones too. Sunglasses prevent snow blindness, and are mandatory for treks.
Sun Cap and/or Head-Scarf.
Trekking Pole is mandatory.
People who wear spectacles should have any one of these:
Contact Lens
Photo Chromatic Glass.
If either of the above is not possible, wear your spectacles and carry a big sunglass that can be worn over your spectales.
Light towel (a quick drying kind).
Chap stick or Lip Balm.
Cold Cream and Sun Screen Lotion (SPF 40+).
2 Water bottles (1 L each). Do not carry packaged water bottles.
Life straw personal water filter (optional) - buy them online at Pepperfry
LED torch with extra set of cells/ Head Lamps (preferred).
Personal Toilet Kit (minimal) and Toilet Paper.
Small Repair Kit consisting of Safety Pins, Needle, Thread and String (mandatory).
Slippers/Sandals (for walking around campsite).
While there are adequate food provided on trek, some do feel very less energetic compared to others. So you can carry few energy bars, dry fruits, etc.