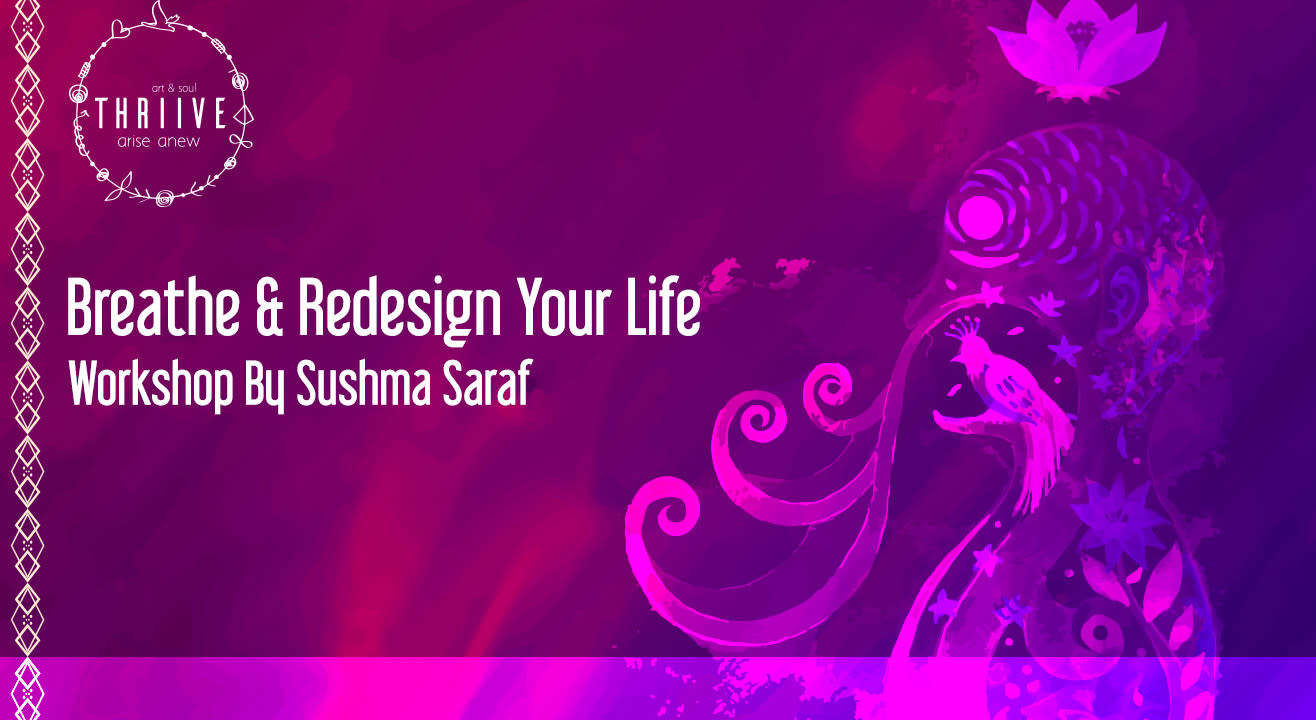 Self Improvement
Breathe And Redesign Your Life - A Workshop By Holistic Wellness Coach Sushma Saraf
Sunday | August 13 | 9:30AM - 5:30PM
The Integral Space, Lower Parel
About
BREATHE: Use the life force to change yourself from Within!
Learn newly-channeled breathing techniques by Holistic Wellness Coach Sushma Saraf to:
Release Karmic Energy
Deepen Your Meditation
Become Fearless
Dissolve Fear Of God
and much more!
Sushma Saraf began her spiritual journey in 2008. Her expertise lies in Pranic Healing, Inner Child, Theta Healing and EMF. She channels various masters as well as poems from Rumi, dohas from Kabir, and mandalas.
Testimonials: What others have to say
"I am practicing 5 techniques and my life has become effortless. With regular practice my consciousness is experiencing a deep shift." ~ Rita Jain

" (After attending the workshop)…I can see a big change taking place inside me. I can see myself getting focused and gaining lots of clarity." ~ Esha Goyal
Venue
The Integral Space, Lower Parel
The Integral Space, Opp Palladium Mall High Street Phoenix, 14 Janata Estate,, Senapati Bapat Marg, Lower Parel, Mumbai, Maharashtra 400013