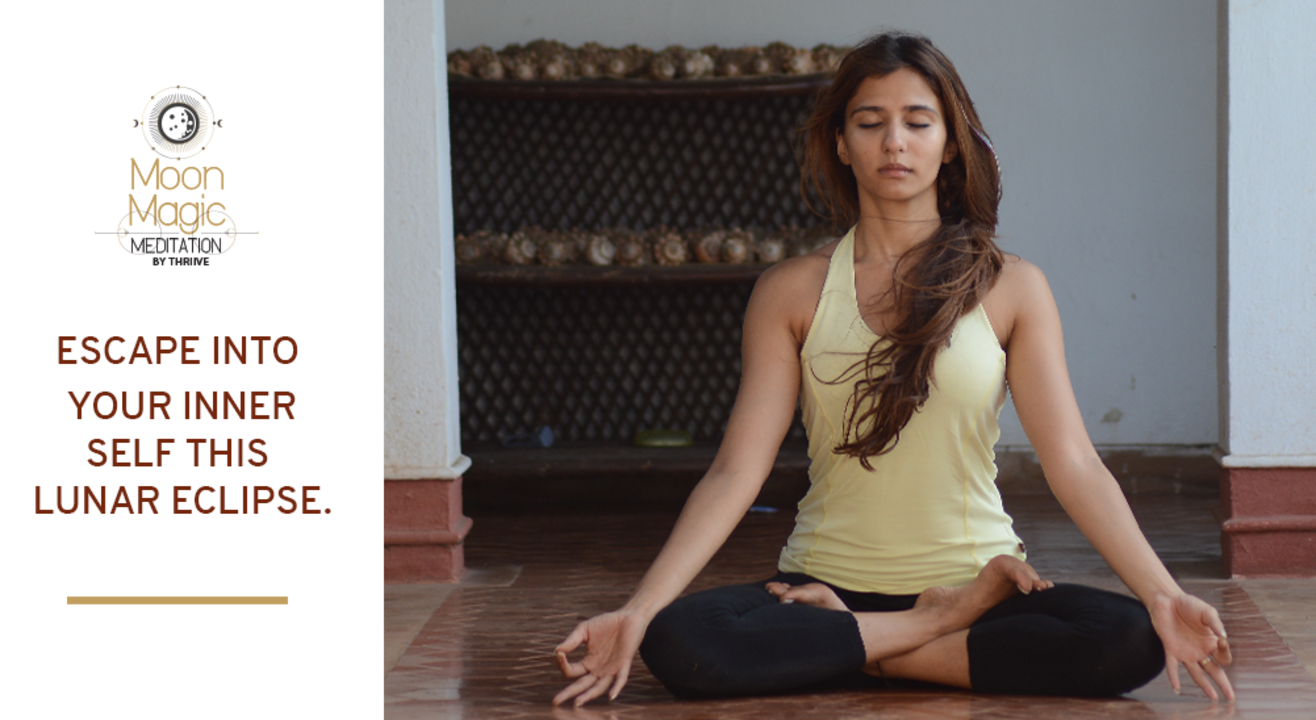 Health
Breathwork, Tratak & Lunar Eclipse Silent Meditation with Ssanket Popat
About
Escape into your inner self this Lunar Eclipse.
Join Lamya Arsiwala for breathwork, tratak and silent meditation.
This very powerful full moon is occurring along with a partial lunar eclipse and calls for a time of introspection and release. Join Lamya Arsiwala as we connect with the Divine within ourselves. We will do breathwork, tratak and silent meditation to leave you feeling grounded and access states of peace and joy.
Entry 499/-
Thriive Art & Soul Meditation Community Testimonials:
It was Great,it was my first guided meditation.To an extent was able to concentrate but not full time.Maybe would love to have some more sessions in the future.
~ Manasi Jayakar
Brilliant could completely shed my inhibitions and disconnect with the outside world and drown in her mystic music & talk.. It was a complete physical n mental workout
~ Aarti
Venue
Title Waves, Bandra
St Pauls Media Complex, Opp Duruelo Convent School, 24th Road, Off Turner Road, Bandra West, Mumbai, Maharashtra 400050