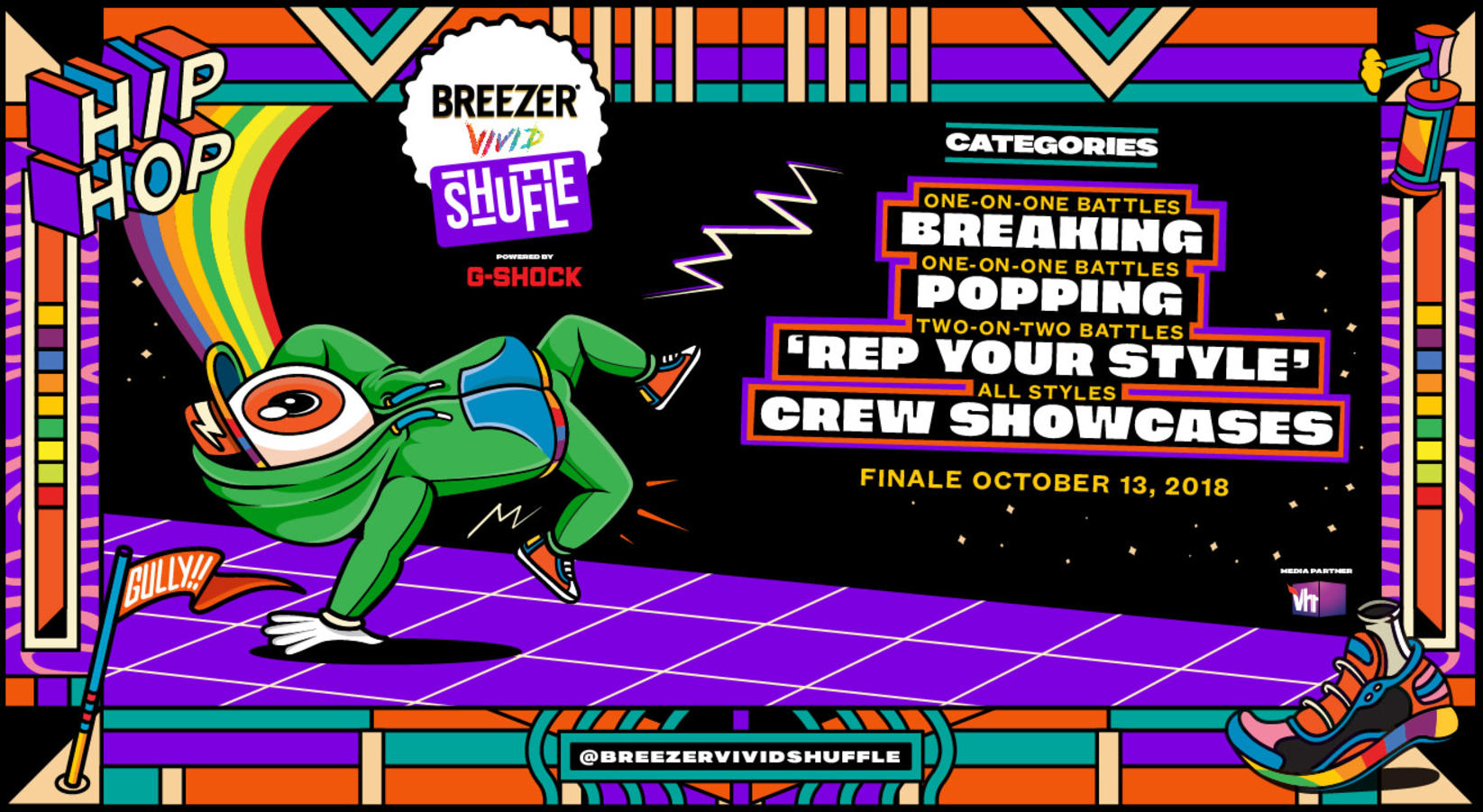 Events
Breezer Vivid Shuffle 2018: India's Biggest Hip-Hop Dance Festival is Back!
Calling all Breakers, Poppers and Crews! Breezer Vivid Shuffle is back for all you talented dancers. Read on for details and get ready to participate in what will be India's biggest hip-hop dance festival!
What's Breezer Vivid Shuffle?
This year, hip-hop will take center-stage all over again. This medium of expression of the youth now gets a national stage and sweepstakes, with Breezer Vivid Shuffle: India's largest hip-hop dance festival.

This is a pan-India competition with 5 regional rounds and one grand finale where individuals and crews will get the chance to battle it out across a variety of styles. Apart from being the first-ever event of this scale, Breezer Vivid Shuffle also offers India's largest cash prize pool for a hip-hop dance festival. Excited enough? Read on.

After a series of awesome regional rounds, the finale comes to Mumbai on Oct 13 - with some amazing judges.
How it all happens
There are four categories: one-on-one Breaking, one-on-one Popping, two-on-two Rep Your Style and Crew Showcases.
The regional rounds will happen in September across 5 cities: Shillong (Sept 2), Delhi (Sept 9), Kolkata (Sept 15), Bengaluru (Sept 16) and Mumbai (Sept 30).

Pick whichever category you're interested in from below and register to participate.
For the first three categories you need to provide your basic information and for Crew Showcases, you need to submit a video as well. You will be notified as to when and where in your selected city the regional round is happening, shortly for the first 3 categories.
The Four Categories
Click to learn more, read the rules and, of course, to participate!
If you have any questions on the competition, or would like to associate, please write in to shuffle@oml.in.
Subscribe to receive our newsletter!
Find the best experiences happening out there in your city or enjoy handpicked content while sitting comfortably at home. Insider is your go-to place to figure out what to do today!