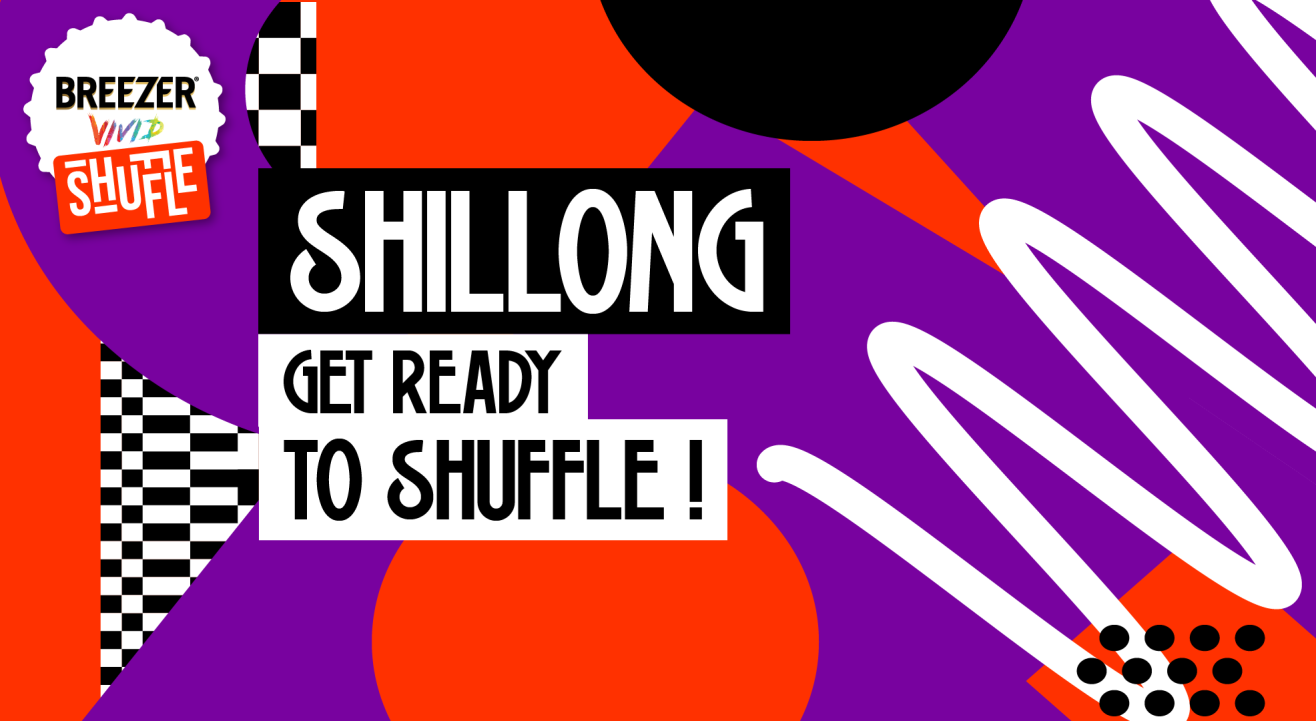 Breezer Vivid Shuffle - Shillong Battle Edition!
Breezer Vivid Shuffle is back for the 3rd time and the regional round in Shillong that's taking place on July 13 could be your stepping stone on the way to the grand finale!
Invite your friends
and enjoy a shared experience
Hip-hop, dance, street culture – it's bigger than ever. And this new favourite medium of expression of the youth now gets a national stage and sweepstakes with India's biggest hip-hop dance festival.

Come and register for the regional round, battle it out with the best in your city, and be a part of the grand finale in Mumbai that's happening on September 21.
4 unique categories. One regional round that could get you to the national stage. A chance to battle for the largest cash prize for a hip-hop dance festival. What's not to love?

And of course, we've got workshops to get you some new moves and teach you a thing or two, and a thumping afterparty to keep everyone dancing all night.

Register now, and get shufflin' with us.

PICK YOUR CATEGORY
Pick your battle, and register!
NEW MOVES ARE CALLIN'
Learn from the masters!
Register now and learn from the biggest names in street dance, only at India's biggest hip-hop dance festival. By the time you're done, you'll be throwing down moves like it's nobody's business. Buy tickets for the workshop here!

Lineup
Breaking Workshop by Godhand | 11 AM - 12 PM
Popping Workshop (coming soon!)

Location
Ministry Of Dance, Lachumiere, Shillong, Meghalaya

Date
July 14
AFTERPARTY IT UP
The Shuffle vibe, with a killer lineup!
You've popped and b-boyed your heart out at India's biggest hip-hop dance festival. So you've earned some much-needed chill time at the most happening place in town. So RSVP now, and be sure to be there.

Lineup
Coming soon

Location
To be announced

Date
July 13
Subscribe to receive our newsletter!
Find the best experiences happening out there in your city or enjoy handpicked content while sitting comfortably at home. Paytm Insider is your go-to place to figure out what to do today!