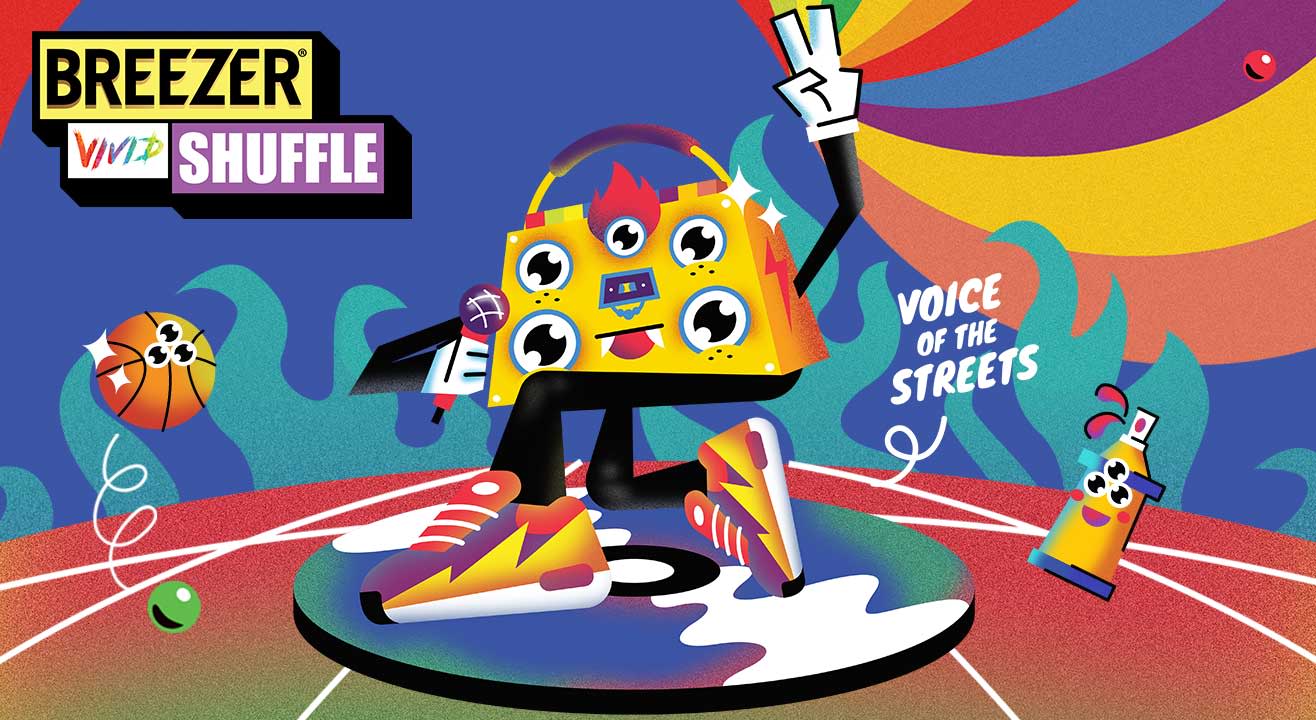 BREEZER Vivid Shuffle | Sign Up for Updates
Get exclusive updates & get a chance to win swag merch!
Invite your friends
and enjoy a shared experience
Invite your friends
and enjoy a shared experience
Fam, this is #BREEZERVividShuffle Season 5 - India's biggest hip-hop league. We're set to #LiveLifeInColour and bring home the #VoiceOfTheStreets. You with us?
Sign up now for exclusive access to updates, competitions, Live streams and more!
And a chance to get swag merch & free access to exclusive events.
1. How do I sign up for Breezer Vivid Shuffle?
A. Head to Insider.in/breezervividshuffle and click on the registration pages of the categories - Breaking, Popping, Rap, Graffiti, Showcase.

2. When do registrations close?
A. Last date for submission is 8th October 2021. There is no sign up fee.

3. How do the leagues work?
A. There are 4 league teams led by the League Ambassadors. Each league will have 4 poppers, 4 breakers, 2 rappers, 2 showcases and 1 graffiti artist.

4. How do the live online battles take place? Do I need special equipment to join a virtual live battle?
A. You can participate from your home using a computer, laptop, tablet, smartphone, or any device with proper video and 1 speaker to improve audio streaming capabilities. A member of our team will contact you to help set up.

5. I registered but haven't received my confirmation email. What should I do?
A. Please make sure to check your spam inbox just in case. If you still have not received a confirmation, send us an email at shuffle@oml.in from the email address you used to register or contact us on +91 7774058785.