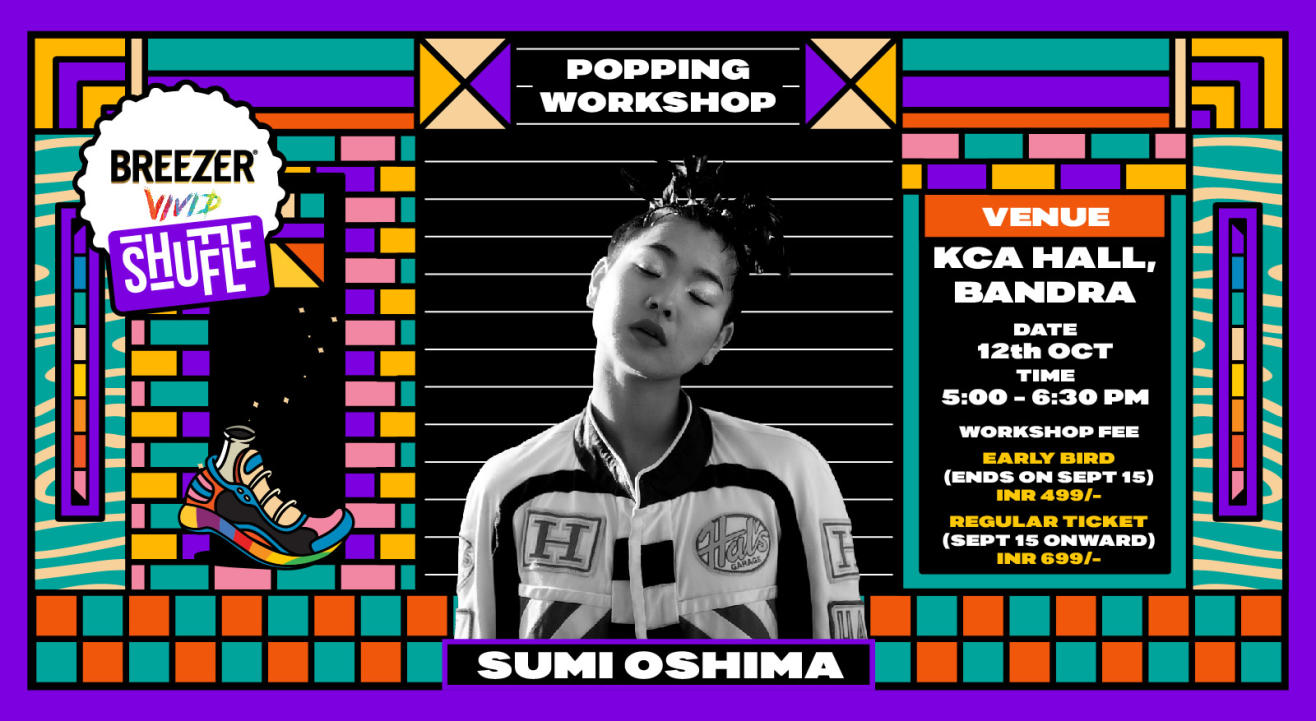 Dance
Breezer Vivid Shuffle – Sumi Oshima Workshop
About
Hola, all you dancers! The best of the best artists are coming to our country, why miss out on the chance to lear n from them? Breezer Vivid Shuffle is organising dance workshops conducted by our insane line-up of the Finale Judges!
Calling all the HIP HOP Heads. Come together to learn and share with the best from the scene and #livelifeincolour.
Get #ReadyToShuffle
#BreezerVivid
Sumi Oshima is from Tokyo Japan, represents Warriors Crew/魁極龍 and has been dancing for 8 years. She was teaching popping and freestyle classes in Tokyo regularly as well as all over Japan. She has competed in battles regularly (most famous for being a finalist in Juste Debout, Japan) and has performed and judged battles there. She was also in the famous "docomo" commercial and a back-up dancer for Mihimaru GT and Billy's Boot Camp. Outside of Japan, she was a finalist in "Just For Laughs" in Montreal Canada, 2 time winner of "Battle Zone" in Vancouver, "Hip Step Zulu Poppin Battle" in Arizona, won the 2 on 2 all styles battle "Physical Poetry" with Crewmate Smoke in LA, and 2 on 2 poppin battle "Extreme Popping" in SF with Crewmate Shockwave. At the end of 2014 she made the choice to move to Los Angeles to head further in her dance career. Her recent work includes the first YouTube Dance Movie "Dance Camp", and you can find her on the new TV show "Steady Mobbin" that will be shown on the new TV channel "The Dance Network".
Book any workshop ticket and get a 7-day cult.fit pass FREE. Offer valid till 31st September. (T&C apply) Click here for more information