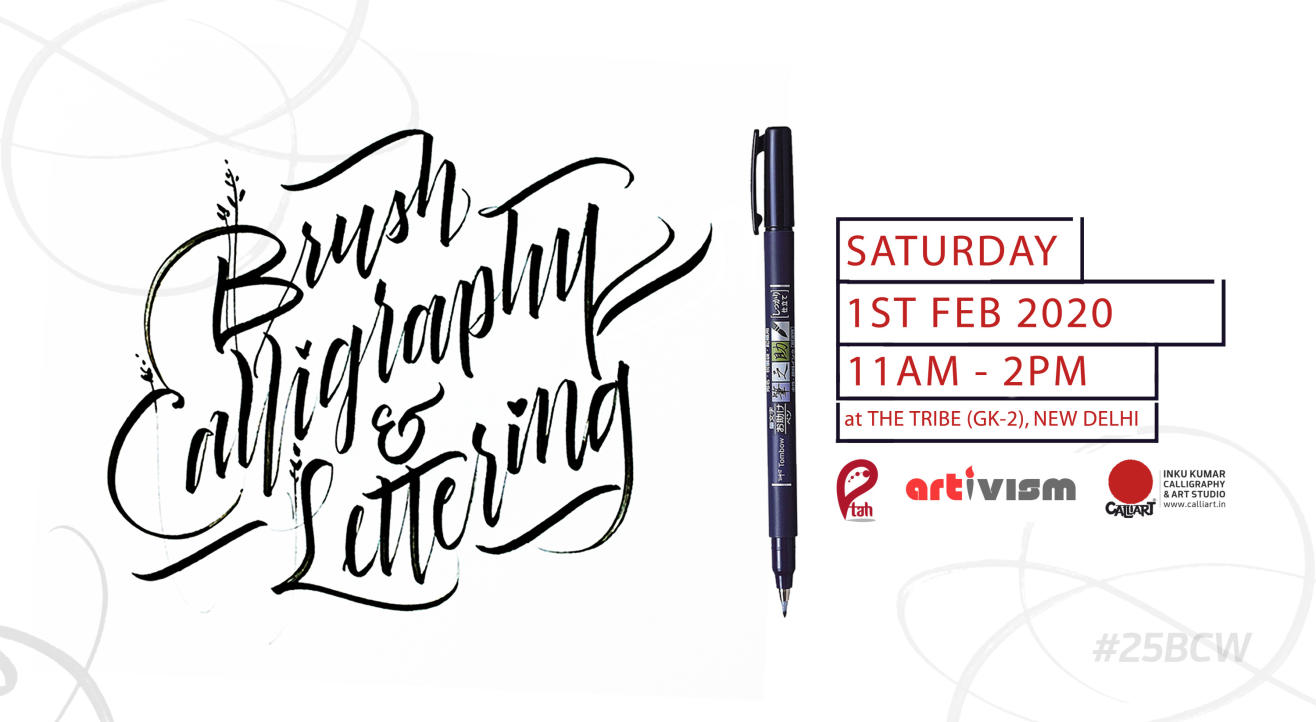 Art
Brush Calligraphy & Lettering Workshop with Inku Kumar
About
Create your own personal style of expressive brush calligraphy! Brush pens provide a terrific, no fuss way to get started with hand lettering.
With who?
Inku Kumar, a calligraphy extraordinaire. Come discover the fundamentals of brush pens & with some practice, you will be well on your way to developing an aesthetic, brush pen lettering style.
Who is it for?
Whether you're a beginner or an avid letterer, this workshop is ideal for you (Age limit – Above 12 years)
Why should you go for it?
In this workshop, you'll learn brush calligraphy basics to create the beautiful lettering styling you've always wanted. You'll also get an overview to add personal style to your letters with flourishes and embellishments.
Create your own personal style of brush pen lettering as you work your way through this workshop. Learn to create beautiful custom art, greeting cards, signage and more!
Also, walk back with a brush pen and specially designed individual letter strokes starter guide.
Inclusion: Kits, Material, Supplies, Expert
Venue
The Tribe, Delhi
M-3, Greater Kailash-2, Greater Kailash Enclave II, Market, New Delhi, Delhi 110048