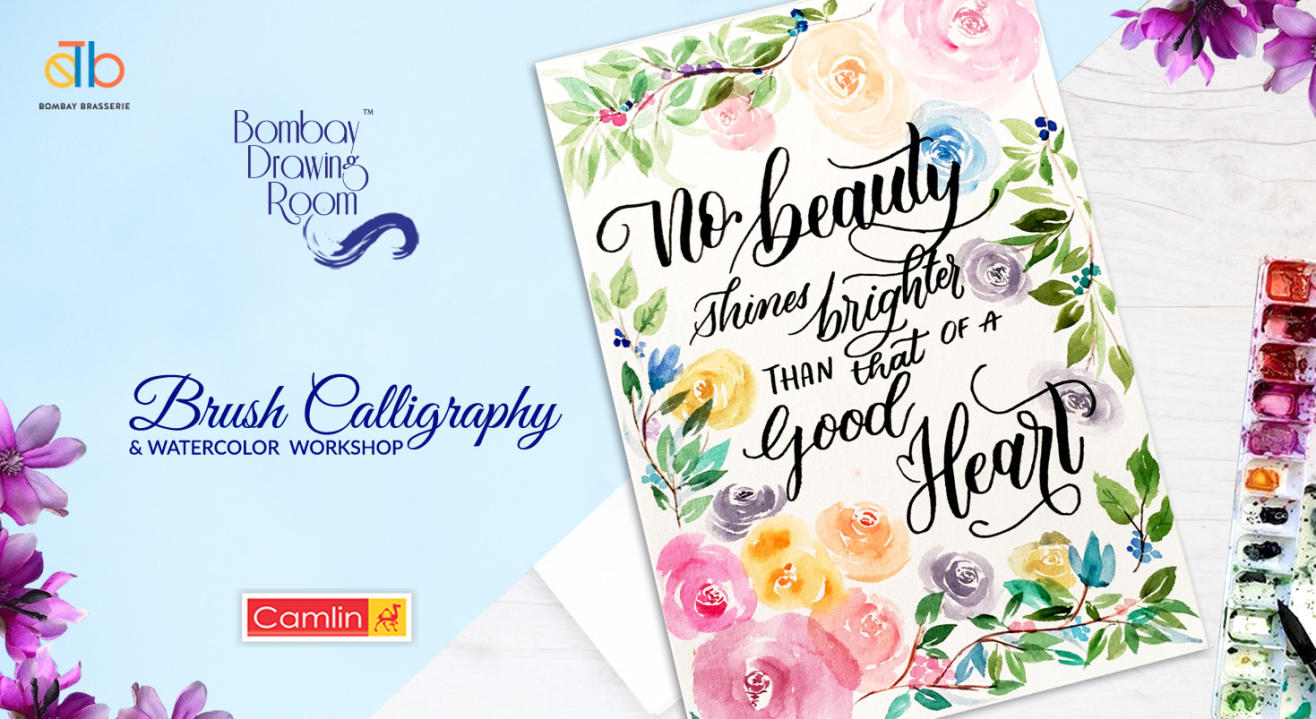 Painting
Brush Calligraphy & Watercolor Workshop by Bombay Drawing Room
About
In association with Camlin, Bombay Drawing Room brings you Brush Calligraphy & Watercolor Workshop.
Art has many forms and calligraphy is one such form that gives life to writing ! This time we are merging the art of calligraphy with watercolor, the master medium. We will be teaching you the water color blend with wet watercolors. Calling out all them writers, art enthusiasts and curious minds to jump in and be a part of our workshop.
Sounds interesting right ?!
The best part about it is that you get to learns the techniques that you can use to create your own improvised art & and help give your creation a defining edge with the intricacies of the words that you write !
Come express yourself through calligraphy and watercolor, feel free to improvise as you go with the flow!
As always, all art supplies are taken care of. And best part? Amateurs, beginners & non painters all are welcome, no experience in drawing and painting is needed. Oh yes, you get to carry your artwork home!
Strictly no late entries allowed
*Ticket reschedule policy : Cancelling before 24 hrs of the event, the ticket can be rescheduled for any other event. Cancellations reported on the same day will have no rescheduling applicable.
Venue
Bombay Brasserie, Worli
Villa 12-A, Lotus Cinema Building, Opposit Nehru Centre, Worli, Mumbai, Maharashtra 400018