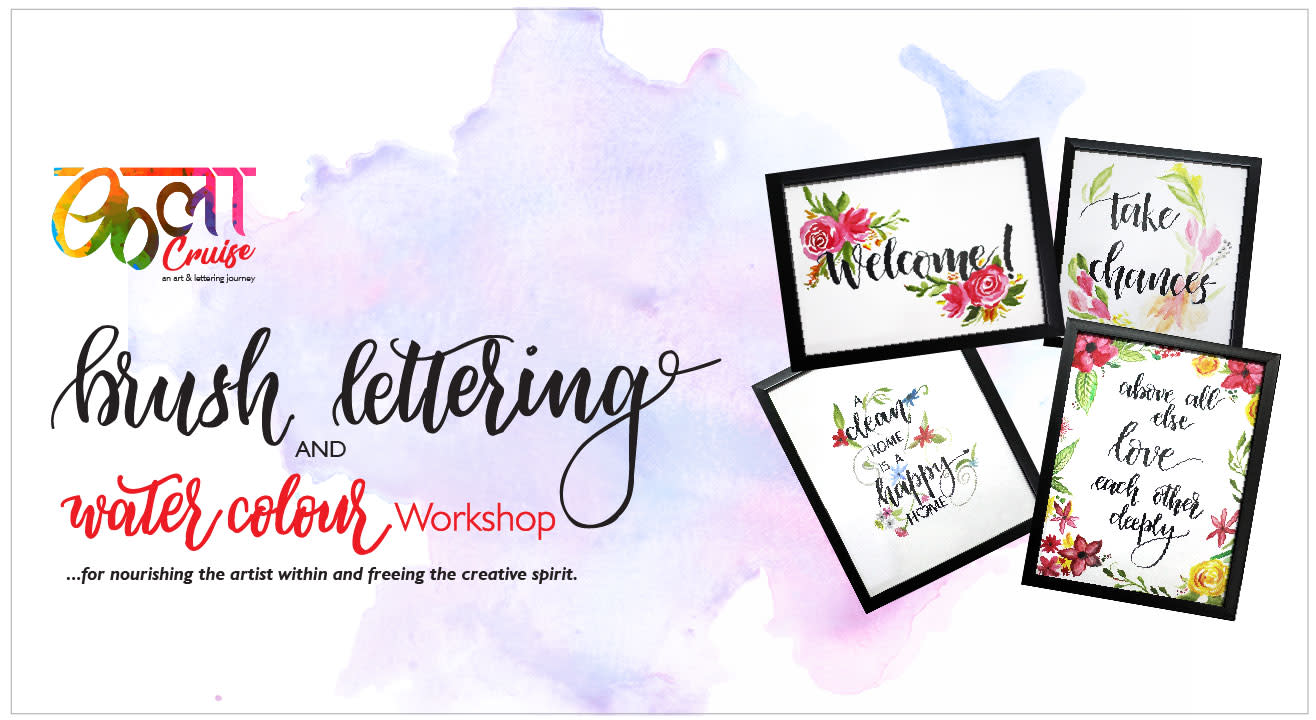 Art
Brush Lettering and Water Colour Wokshop
Kunzum Travel Cafe, Gurgaon
About
Kalaa Cruise takes you on an enchanting art and lettering journey. Join us for a three hour unique workshop of "Letters and Colours" which will-
1. Introduce you to the basic concepts of lettering and creating beautiful letters using a brush pen.
2. Create a beautiful art work and embellish it with water colour flourishes.
All adults and children above age 11 are welcome.
Charges : Rs 2500/- ( Charges are inclusive of all material to be used during the workshop. Walk back home with your creative art work. Refreshments included in the charges. Frame is not included as a part of this workshop)
Date : Saturday, 18 May 2019
Time : 11 am - 2 pm
Note : Please reach 10 minutes early to settle in.
Come, join in and create your own stories using brush pens and colours.
Venue
Kunzum Travel Cafe, Gurgaon
A40 Kibithu Villas Complex, Sector 47 Opposite Good Earth City Centre / Hilton Garden Inn Baani Square, Haryana 122018
GET DIRECTIONS