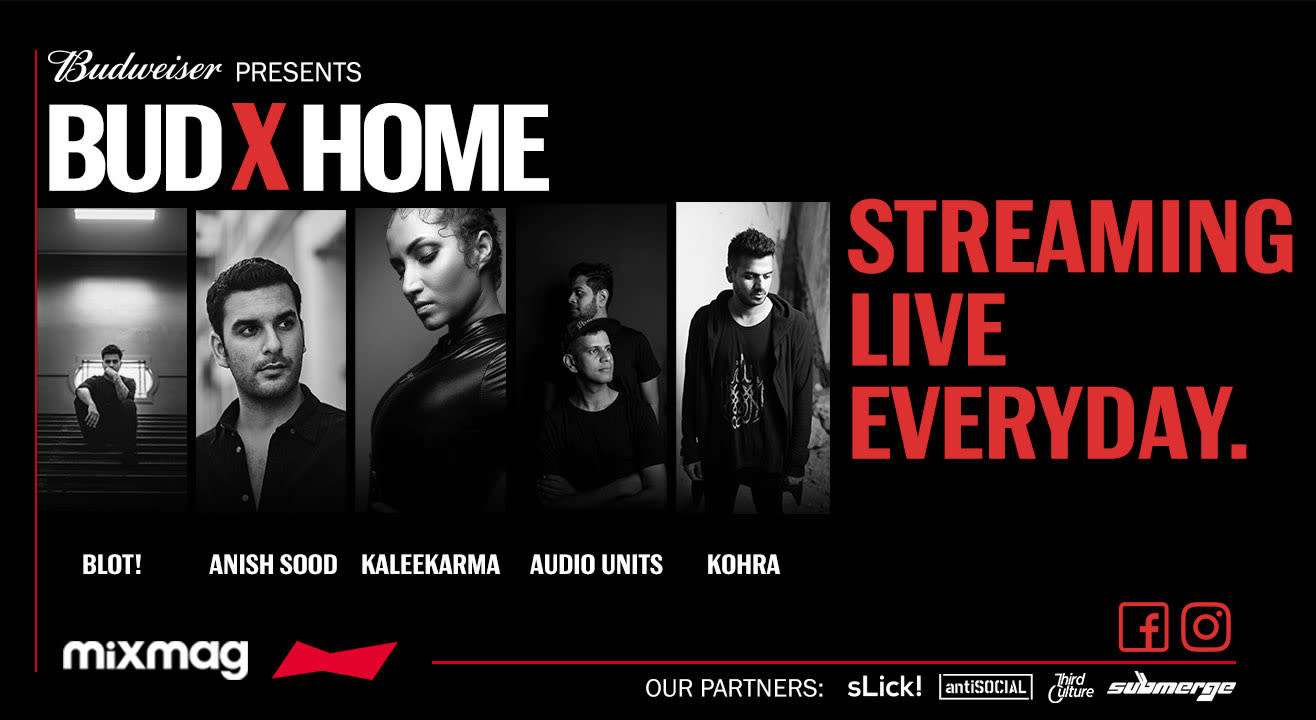 Music
About
14 days, 14 artists - Catch our live streams featuring some of India's leading DJs, starting Apr 1 everyday from 8 pm to 9 pm.
For every BUDXHOME stream, Budweiser will donate INR 1.5 Lacs to the India Nightlife Collective, providing financial aid for at-risk nightlife industry workers impacted by COVID-19.
The live sets will be streamed on the Mixmag facebook page.
Hit 'Remind Me' and we'll notify you when the event goes live. Show reminders are sent via WhatsApp & SMS. (Note: Receiving WhatsApp reminder is optional)
Schedule
1st April - Anish Sood
2nd April - BLOT!
3rd April - Audio Units
4th April - Likwid
5th April - Blurry Slur
6th April - Kohra
7th April - Ana Lilia
8th April - Ash Roy
April 9 - Dot Dat
April 10 - Ankytrixx
April 11 - DJ Skip
April 12 - Kalee Karma
April 13 - Shaun Moses