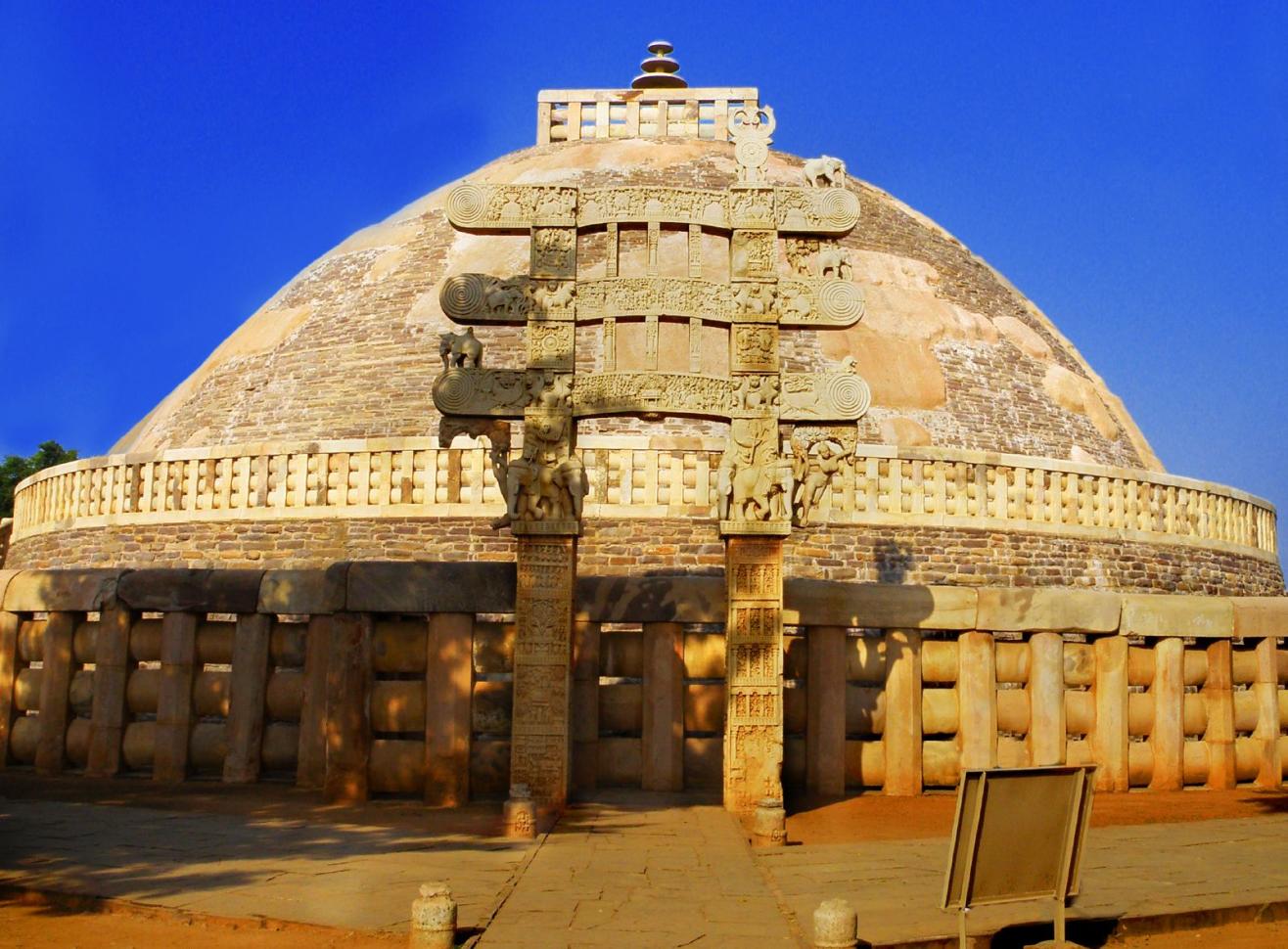 Monuments
About
Sanchi is the perfect place to get to know stupas better! There's the Great Stupa built by Emperor Ashoka, that we read about as kids - with other stupas around it. They've got beautiful stone inscriptions of animals and scenes from mythology.
The earliest stupas contained ashes of Buddha too! While the Great Stupa itself does not have any relics, Stupa 3 contains the relics of Sariputra and Mahamoggallana, the disciples of the Buddha. They're shown to public once every year (usually during the International Buddhist Festival in November), when thousands of Buddhist devotees from around the world come to visit.
It's not just stupas you find in Sanchi - there's an entire group of Buddhist monuments, also called the 'Sanchi Stupa complex'! There are temples, pillars, and gateways as well. So don't miss out on one of the oldest Buddhist sanctuaries in existence.
The Great Stupa - You'll be able to see the main stupa sitting majestically on a hill from a distance, it's a heavenly sight to begin your visit with!
The Four gateways around the Stupa (toranas) - They show a number of different scenes from the Buddha's life as well as stories from the Jatakamala. You'll also find our state emblem, four back-to-back lions on the pillars of the southern gateway!
On a day trip, you can take a train from Bhopal to Sanchi. Trains start around 8am, 10.35am, 3.05pm, 4.10pm, 6.15pm and 10.55pm. For returning from Sanchi to Bhopal you can take trains that leave at 4.15am, 8am, 10.30am, 4.30pm, 6.15pm and 7.35pm. There are also buses you can hop every half an hour from 5 am to 10 pm.
To give the crowd a miss, take a cab from Bhopal, which should come around 2500 rupees.
Vidisha is also a convenient town to go to Sanchi from, and is well-connected by trains and buses.