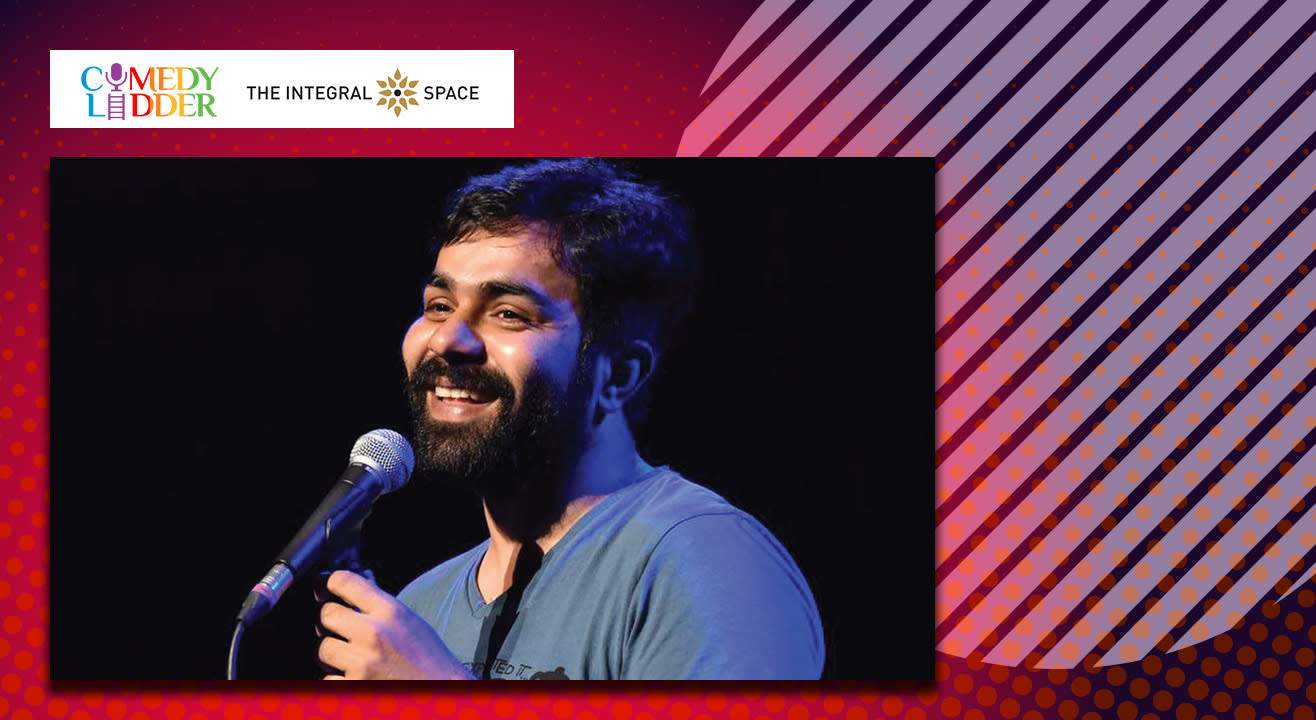 Comedy
Buffering - A trial show by Sumit Anand
The Integral Space, Lower Parel
About
Buffering is a solo stand up trial show by Sumit Anand. But do not cling onto that word, because Sumit knows his comedy well and is here to entertain while also creating a new foundation for future performances.


Hosted at the Integral Space, the show promises to be filled with laughter and subtle digs on social issues. He has 4 years of experience under his belt, which means that you either buckle up, or your tummy will be going on one heck of an adventure!
Comedy Ladder is the mothership to everything comedy! They organize events such as COME, (Comedy Open Mic Evening) FemaPalooza and Project 420.
With over 100 shows performed across the country, Sumit Anand has been regularly featured on the national television show NDTV Rising Stars of Comedy, and consistently performs at leading venues like The Comedy Store. The comedian has also performed several shows in Singapore, put up a show at the Melbourne International Comedy Festival, and recently toured with known stand-up comedian Karunesh Talwar. In association with Comedy Central and NDTV Prime, he is creator and performer of a one-hour solo comedy show called Many Mistakes of My Life. A rare combination of an engineer and an MBA, his shows cover topics like living abroad and living in general. Before you jump to conclusions, he has tried things like studying, focusing, and dedication before he immediately loved Comedy.
Sumit Anand talks about his job, his home, and, his maid?
Located in Lower Parel, The Integral Space is an ecosystem of integration, creation and well being. They believe in holistic health, wellness and self-healing with a spectrum of classes, workshops and events that fits the needs of body and mind.
Venue
The Integral Space, Lower Parel
The Integral Space, Opp Palladium Mall High Street Phoenix, 14 Janata Estate,, Senapati Bapat Marg, Lower Parel, Mumbai, Maharashtra 400013