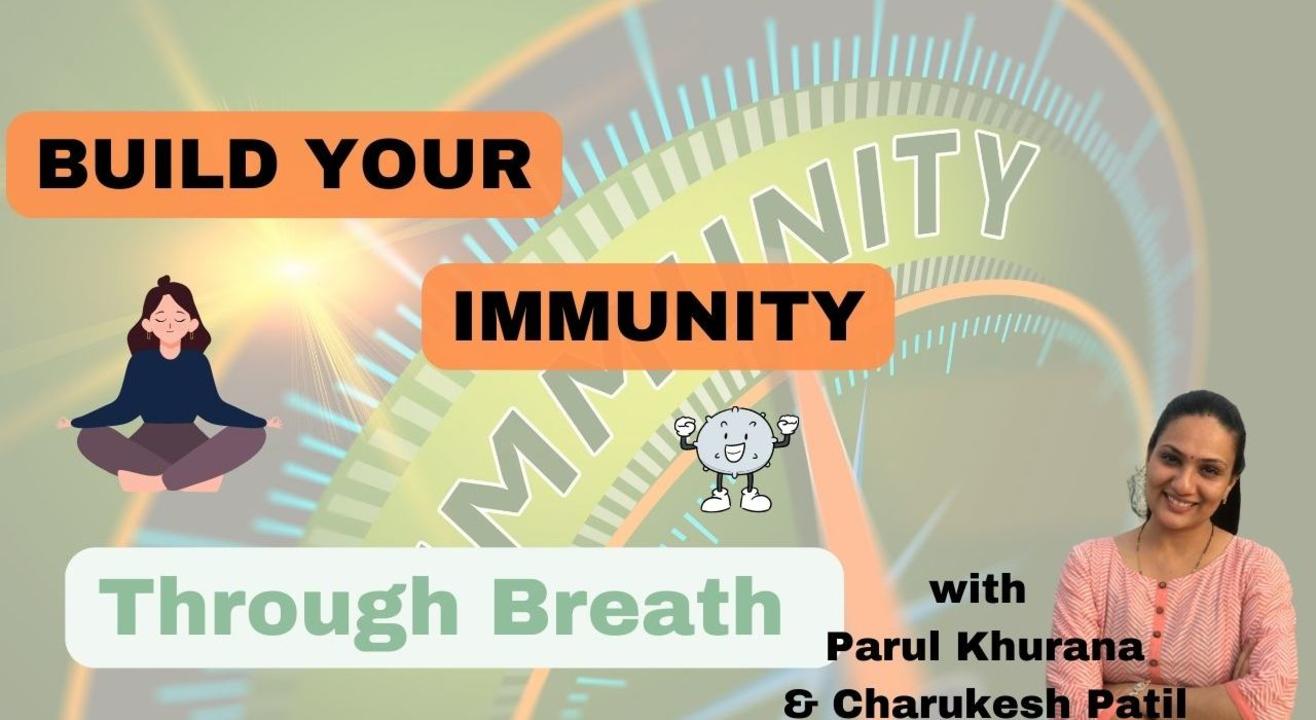 Build Your Immunity through your Breath
July 14 | 8PM - August 11 | 9PM
Event Guide
Masterclass
Learn from an expert
Invite your friends
and enjoy a shared experience
Build Your Immunity through your Breath
July 14 | 8PM - August 11 | 9PM
Event Guide
Masterclass
Learn from an expert
Invite your friends
and enjoy a shared experience
Event Guide
Masterclass
Learn from an expert
Invite your friends
and enjoy a shared experience
Immunity is the body's ability to protect itself against harmful external influences. It is a complex system that involves various cells, tissues, and organs working together to defend the body against infections and diseases.
We are well aware that eating right food affects immunity, right?
But Are you aware that your Quality of Sleep affects your Immunity levels, way more than the food you intake?
ARE You AWARE that the WAY you BREATHE affects your IMMUNITY way more than food & Sleep?
Join in to this OPEN Session (No fee) to understand how your IMMUNITY is affected wrt different factors & spend a few minutes in this session with us to understand how to build it with a right lifestyle.
Looking forward to see you on the Online Session,
Regards
Parul Khurana (insta/fb: @iamparulkhurana )
& Charukesh Patil
Know insights to Building Your Immunity!
Join in via Zoom, preferably from your Laptop with your Cameras ON for better experience.
Build Your Immunity through your Breath
July 14 | 8PM - August 11 | 9PM
Event Guide
Masterclass
Learn from an expert
Invite your friends
and enjoy a shared experience