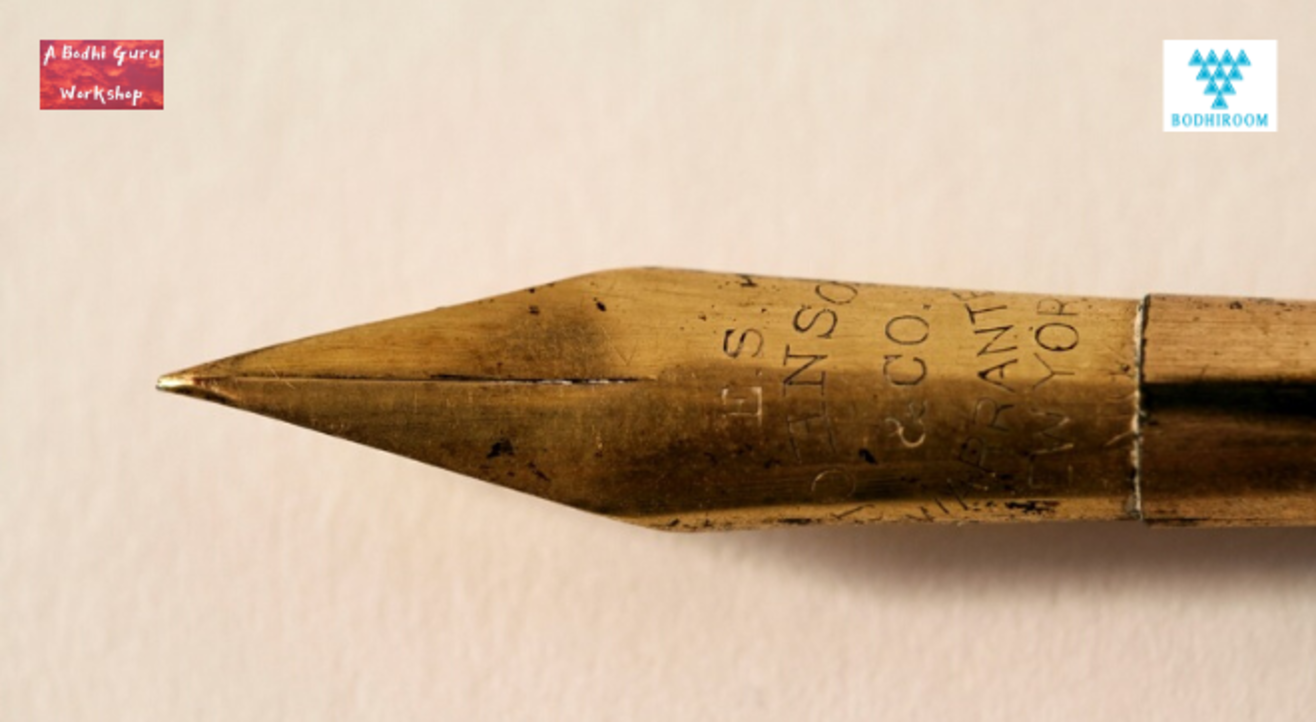 Calligraphy for Beginners
Invite your friends
and enjoy a shared experience
Invite your friends
and enjoy a shared experience
About the Event
Calligraphy is the art of beautiful handwriting. It may have been derived from Greek words for "beauty"(kallos) and "to write"(graphein). It comprises knowledge of the correct form of letters, their arrangement, and adornments such that the final composition looks like a work of art. The main tools of a calligrapher is the brush and the pen. Learn the basics of brush calligraphy with our instructor Themerakigirl.
What is a Bodhi Guru workshop: A Bodhi Guru is someone who has the content knowledge and has been trained by Bodhiroom to deliver a quality workshop. Since these are the first workshops of these instructors, the attendance is limited to 5 participants and the ticket price is kept as low as possible. Additionally, a Bodhiroom rep is on hand during the session to help out. In return, the participants are expected to provide detailed and constructive feedback after the workshop to help the Bodhi Guru improve further.
Broad Agenda:
1)Basic Drills and introduction;
2)How to form uppercase and lowercase letters and how to connect letters;
3)How to write different fonts;
4)Last but not least how to make colourful backgrounds with brush pens.
Important Notes:
You don't need any prior experience in art or calligraphy to attend this workshop, just an eager mind would do;
Instructions will be given in a mix of Hindi and English language;
All the materials required for the workshop will be provided and is included in the ticket price;
You will be taking away the artwork made by you and the art supply;
Our event has been intentionally kept small and informal for you to have an amazing learning experience!;
Additionally, cookies and beverages are included in the ticket!;
Bodhiroom is committed to sustainability - in this event, we will be attempting to avoid using single-use plastic entirely. We request participants to aid our efforts by bringing their own water bottles (we will have water refills);
Please note that Bodhiroom only refunds the ticket price in case of cancellation on part of the organiser. There is no refund in case the participant is unable to attend and no possibility of re-using the ticket for another workshop.
For any queries/assistance, don't hesitate to reach out to us at workshops@bodhiroom.com.
Cafe MishMash, Delhi
Shop No 4 & 5 Nilgiri Shopping Complex, Alaknanda, Delhi 110019
GET DIRECTIONS