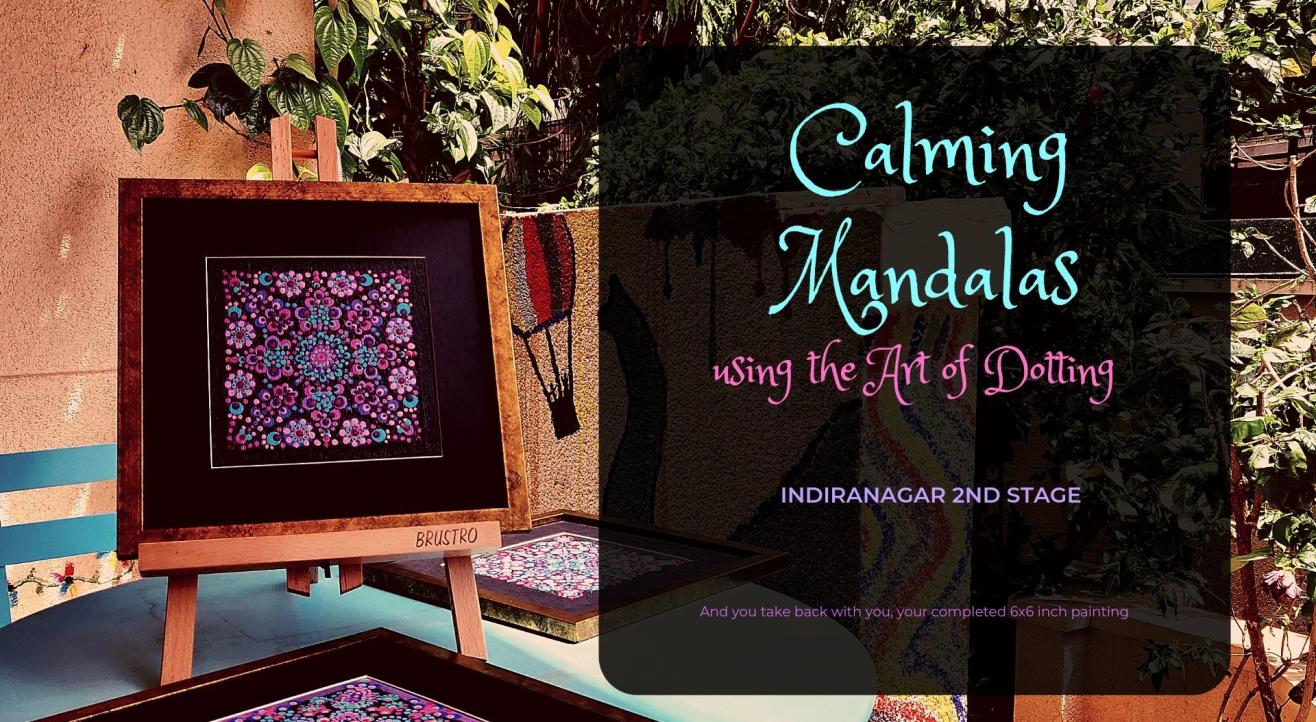 Craft
Calming Mandalas using the Art of Dotting
About
Making mandalas using the art of dotting is a great way to calm your nerves, and engage in mindful creation of a beautiful art piece. This is what the dictionary definition of art therapy looks like. It is an extremely therapeutic exercise and is sure to make you feel refreshed and ready to take on the coming week! Try it this weekend and we can assure you that you will want to engage in making this again and again.
Now you can learn to create your own colorful Mandala with a few easy patterns and steps! We will be using simple tools to create beautiful Mandalas using the unique technique of dotting.
About the Instructor:
Sai Priya Mahajan is an Indian Contemporary Artist who recently won the Outstanding Watercolor Award at the Boldbrush Contest. An engineering graduate from IIT Bombay, she has now exhibited in India (Mumbai, Bangalore, Chandigarh) as well as internationally (NY, Philadelphia - USA, Toronto-Canada, Taipei-Taiwan) and is part of several Art Associations including the International Watercolor Society, Philadelphia Watercolor Society, National Watercolor Society, USA and a lifetime member of the Art Society of India. Sai loves to share the joy of painting by teaching various art forms and has conducted several art workshops in the past.
Age: 8+ yrs
Level - Good for beginners, intermediate and advanced levels.
All materials required to make this will be provided at the venue. You take away with you, your completed painting was done with acrylics using dotting on a 6X6 inch canvas. We will be painting from pre-selected references, similar to those in the provided photo.
Rough schedule
First 15 mins - Introduction & Markings
Next 1.5 hours - Making Mandalas using Dotting
Last 15 mins - Wrap up and photos.
Please reach 5-10 mins before the event starts to get comfortable and avoid keeping other participants waiting. We will start and finish on time.
Tickets once booked, cannot be canceled/ rescheduled.
Venue
Art Studio & Gallery
15th Cross, 6th Main Road, 2nd Phase, Indiranagar, Mahalakshmi Layout, Eshwara Layout, Indiranagar, Bengaluru, Karnataka 560038