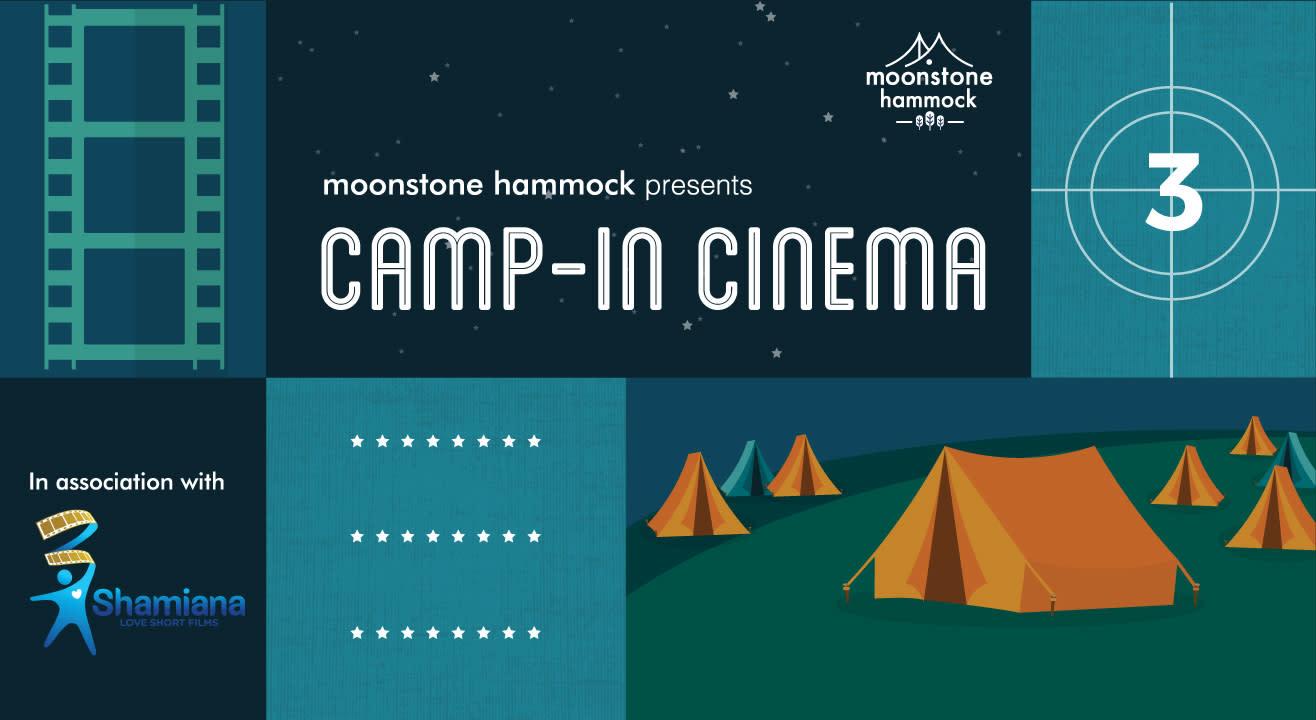 Camping
About
Seats won't recline here. There will be pillows to lay on.
Popcorn won't be served here. Only delicious barbecue.
AC won't be needed here. The breeze will work its magic.
Tickets won't be checked here. Only your happiness quotient will be measured!


You are cordially invited to be part of Moonstone Hammock's first ever movie-cum-camping experience 'CAMP-IN CINEMA' nights on 25th-26th November as a part of their White Nights camping season.


Drama, romance or thrillers?
Possibly one of each! The finest short films from India as well as abroad will be showcased at the camp. The films are specially curated by the partner for the event - Shamiana Short Film Club.


All film enthusiasts, come aboard!
Transportation to campsite and back
All activities mentioned above
Evening snacks, barbecue & dinner
Breakfast the following day
Tent accommodation
Live band performance
Extra beverages & snacks (if you wish to carry)
Personal expenses
Insurance
Any kind of expenses that are not mentioned in the 'inclusions' above.
Travel by bus will be arranged.
Distance from major cities. 2.5 hours from Mumbai.
In case of cancellation 1 week prior to the event,
50% of the booking amount will be refunded.
Post that, 100% of the amount will be forfeited.
Consumption of drugs is strictly prohibited at the campsite. If an individual Is found consuming drugs, the organziers reserve the right to expel them from the campsite. No refund will be provided.
Moonstone Hammock is the idea. An idea to live free, to do more in this limited routine we have set for ourselves. It's time to break away and breathe!