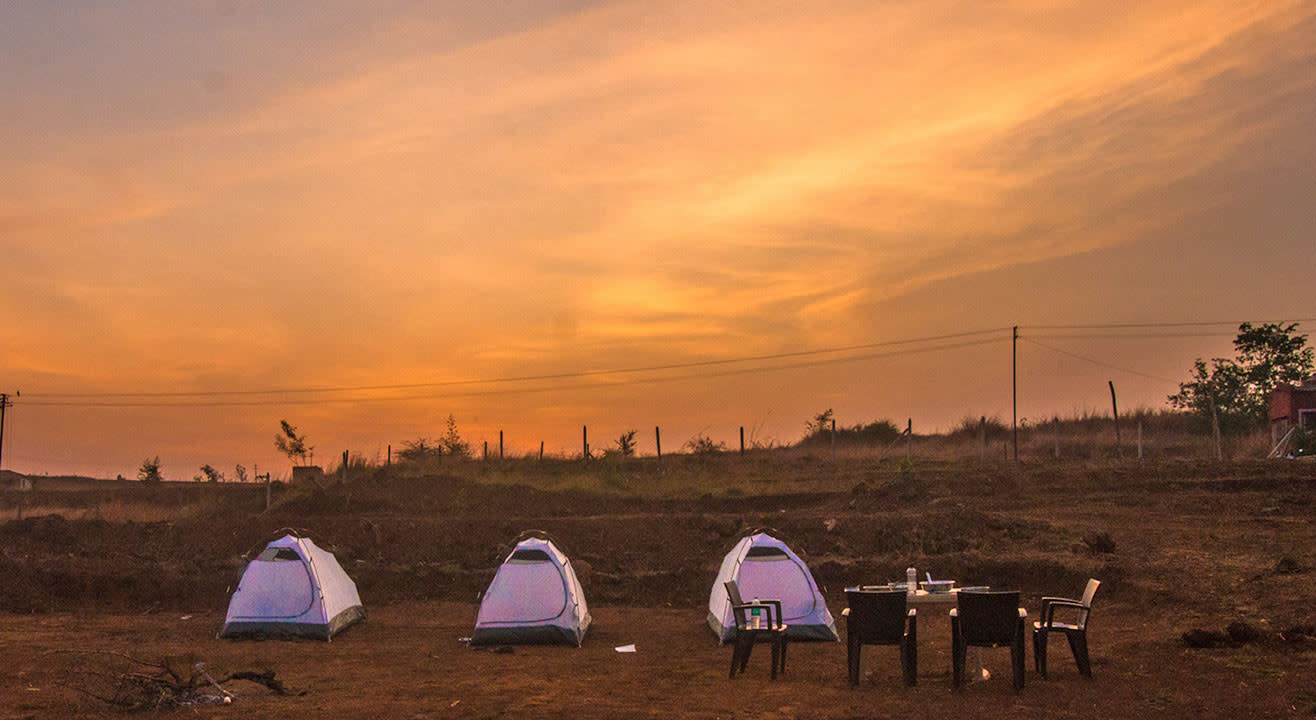 Camping
Camp Pawna by Wanderbuff
Wanderbuff Campsite, Pawna Lake
About
This is a campsite by Pawna Lake. The campsite greets you with the panoramic views of the lake with Tung Fort in the backdrop. If you are seeking respite in nature's arms, Wanderbuff has got the perfect site for you.


Their campsite is the perfect weekend getaway for people who want to indulge in adventure activities over the weekend. With wonderful views of the lake and the mountains, you can pick your own spot to pitch your tent and sit around a campfire while enjoying your BBQ under the star studded skies.
Details will be communicated prior the trip. For people travelling via public transport, pick ups can be arranged from Kamshet and Lonavala station at an extra cost.
3 P.M. Check in
5 P.M. Evening tea
9 P.M. BBQ
10 P.M. Dinner
11 P.M. Bonfire
9 A.M. Breakfast
11 A.M. Checkout
Stay
Unlimited meals – buffet system (dinner, evening tea, breakfast)
Rapling, tug of war
Cricket
Swimming with life jackets
Board games (carrom, chess)
BBQ (limited)
Bonfire
Personal expenses
Anything explicitly not mentioned in inclusions.
100/- extra for trekking at Tikona Fort. Arrangements can be made if you want to trek other nearby forts as well.
Do not venture outside the campsite alone at night
Do not enter the lake.
Do not go swimming in lake.
Drinking outside the campsite is strictly prohibited. Anyone failing to abide by this shall be held responsible for their own actions.
You must also acknowledge: Dogs and cats live in the premises but do not pose a threat to anyone
Basic things you'd carry during your trip to the lakeside
Full clothes for night
Insect repellent
Flashlights
Sunscreen
Your own toiletries
Wanderbuff is an offbeat travel company founded by two like minded travel enthusiasts. They want to inspire people to live outdoors and explore this beautiful and diverse country to the fullest.
Pawna Lake is an artificial lake in the vicinity of Pune stretching for about 10 Kms. It came into existence after the construction of the Pawna Dam and is now a scenic site for campers and trekkers to travel to.