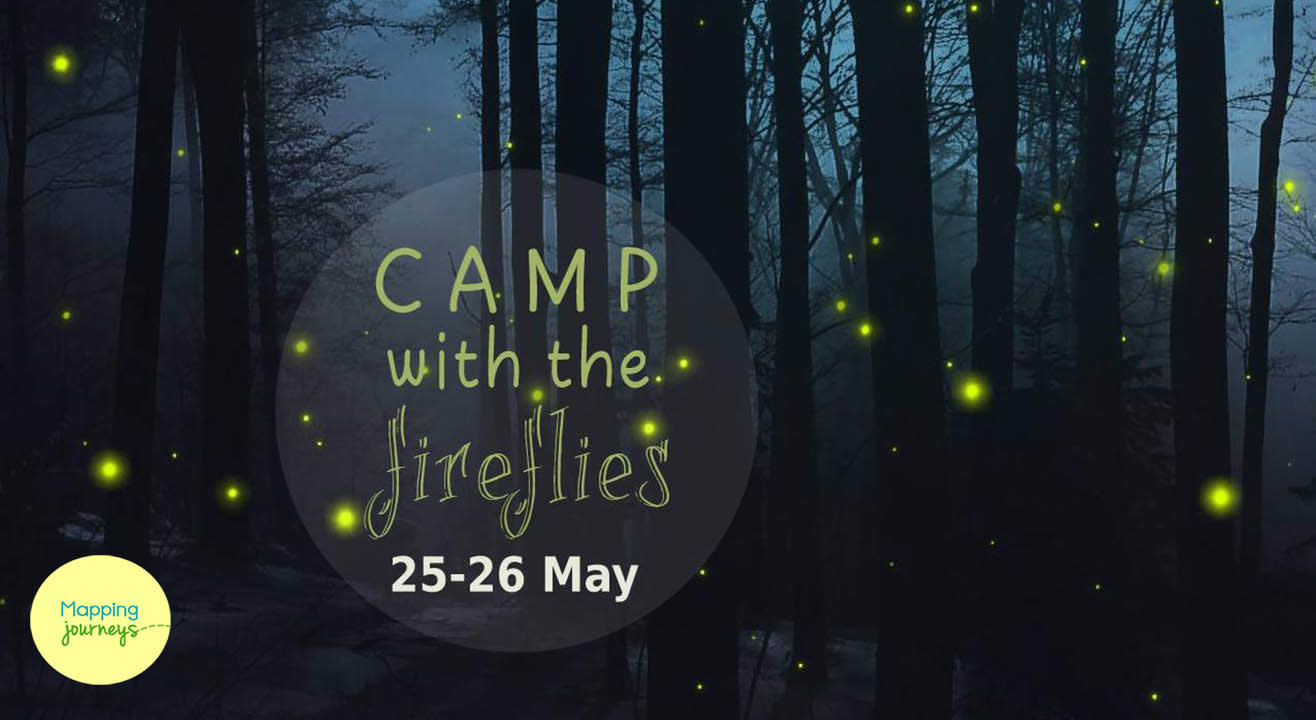 Camping
Camp with the Fireflies by Mapping Journeys
About
"Every blink of a firefly's light says .... Believe!"
As children, you've spent summers chasing them and wondering how are these insects able to light up?
They never failed to amaze you and astonish you. Here is a chance to be amazed yet again.
We will be visiting the small yet beautiful Shinganwadi nearby Samrad village. This village is the home to the famous Sandhan Valley Trek during the Winters, to a reverse waterfall during Monsoons and to fireflies during Summers. Witness the fireflies emitting their lights and camping with you.
Day 01 : (Saturday)
Participants are requested to board the following local:
- 12:33 - CSTM
- 12:46 - Dadar
- 12:53 - Kurla
- 12:57 - Ghatkopar
- 13:15 - Thane
- 13:28 - Dombivali
- 13:37 - Kalyan
- 14:47 - Kasara

Meeting Point:
Kasara ticket counter, Kasara is the last stop for the train.
From here we will be moving towards the village in private jeeps.
Once at Shinganwadi we will freshen up and proceed for early dinner. After dinner we will stroll to the campsite which is 15 minutes from the base village.
This campsite shows off bright stars as not many light sources are present in the vicinity. The nights are always pleasingly cold. We will spend the night gazing at the stars, appreciating the fireflies' lit trees, and sleep by the campfire!

Day 2 : (Sunday)
Wake up call at 6:30 am to witness a beautiful sunrise.
We will then move to the nearby village - Samrad, have breakfast and then explore Kokankada as well which is a 2000ft cliff giving incredible views of the plains below.
Bid Goodbye and head for the jeep by 11am - 12 noon.
Reach back to Mumbai by 05:00pm approximately.
Kasara to Kasara Transportation
Meals as mentioned
Tents with bedding and sleeping bags charges
Konkankada Exploration
Stay and Camping Charges
Safety and first aid
Mapping Journeys team along with A local guide
Meals during travel
Personal expenses
Insurance of any kind
Medical hospitalization, evacuation and related expenses
Any item not covered under "inclusions"
Smoking and consumption of alcohol is strictly prohibited.
For confirmation of the seat, full amount needs to be deposited prior to the event. Prior to making any payments please confirm about the seat availability.