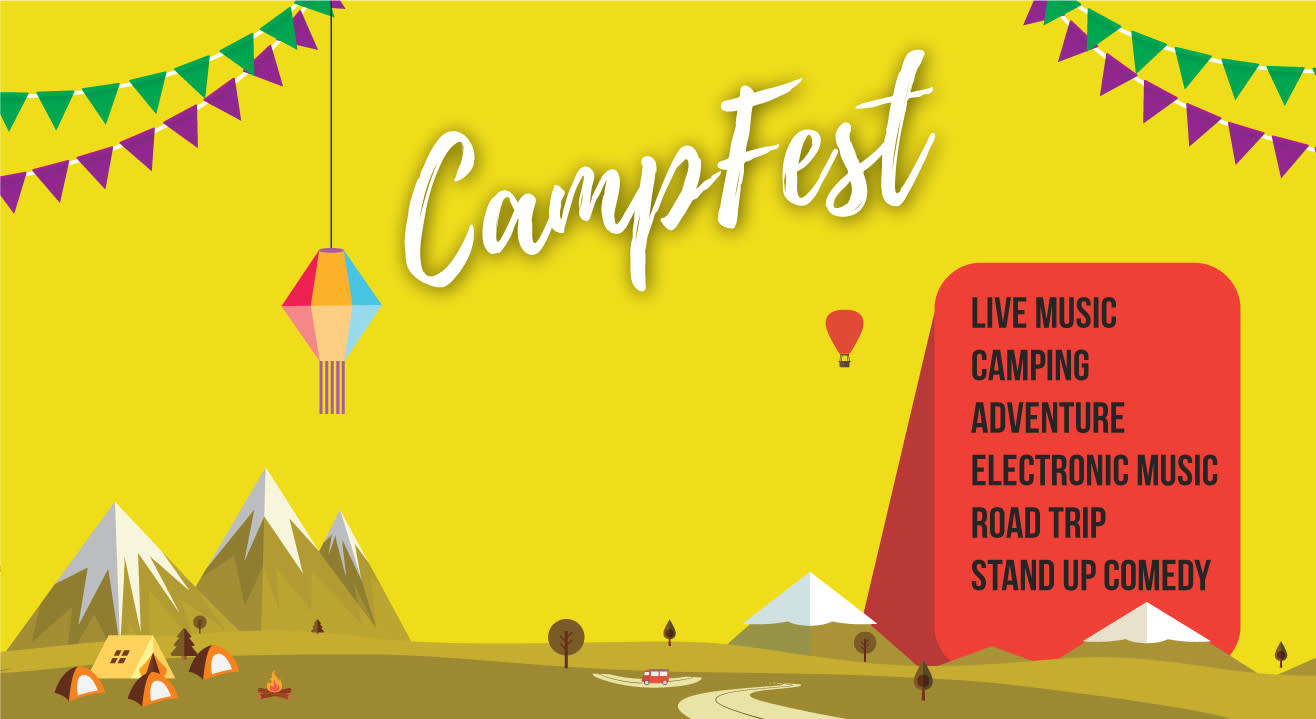 Camping
CampFest | Music, Adventure, Stand Up & More
About
CampFest is coming back this July 14-17 for the third time and it's gonna be crazier then ever. ​Because you should never, ever underestimate the importance of having fun.​​
FEATURING:
Electronic Stage
Live Stage
Stand up Acts
Adventure
Camping Arena
Chill out zones
Outdoor movie screening
Different people from different parts of the world travel to an offbeat destination in the Himalayas, called Kanatal in Uttarakhand​ to be a part of this festival​.
This is THE place to be this summer.​
What is the weather like, is it hot, cold, or both? : Cold
Meeting Point and Time :-
Delhi: 14th July, 10 pm at Netaji Subash Palace (Near Pitampura, Delhi)
​Dehradun : 15th July, 11 am at Dehradun Airport
When are we getting back?:
Delhi : 17th July, 10 pm at Netaji Subash Palace (Near Pitampura, Delhi)
Dehradun : 17th July, 2pm at Dehradun Airport
I'm a single traveler, Can I join the group? : Yes, you will be sharing a cottage/tent with another traveler of the same sex
Is there electricity in cottages/tents/Rooms? : Cottages : Yes , Tents : No , Rooms : Yes
Are their flush-able toilets and showers? : Yes
Will there be any charging points for mobile and other accessories : Cottages : Yes, Tents : No, Common Point : Yes
Will food be sold at the festival? : Meals are included in the package
Will there will be any stall to buy additional FnB item? : Yes
Is there parking space? : Yes
Are day passes available? : No
Can I bring my pet? : Yes!!
Mode of Transportation : A/C Coach
Are there ATMs available if I run out of cash? : Yes, nearest ATM is 15km from Venue
Will there be bonfire in the evening? Yes
Boom Shankar Project
Section 8
Kanika Popli
Folkstep DnB
Max Faith
N-Mad
The Life
Watermelon
Munaxi Mazumdar
Anurag Nandwanshi