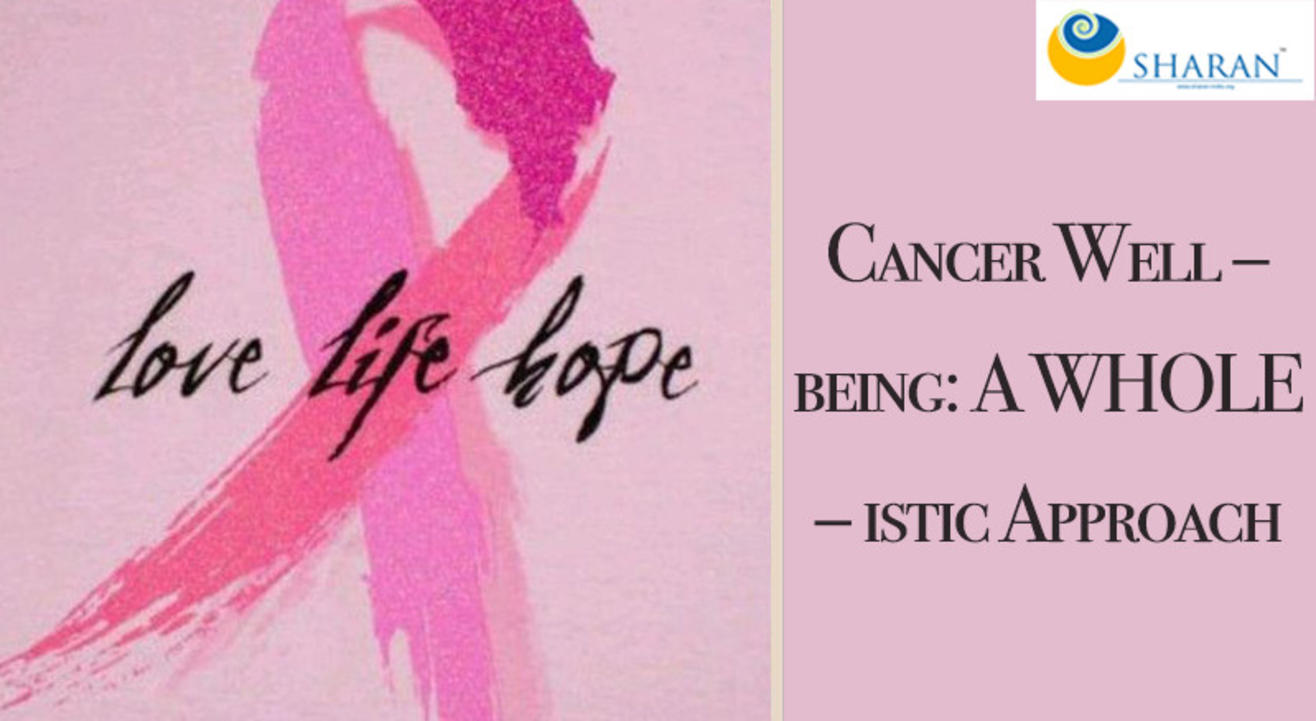 Cancer Well – being: A WHOLE – istic Approach
August 11 | 11AM - September 15 | 1PM
Invite your friends
and enjoy a shared experience
Invite your friends
and enjoy a shared experience
About the Event
This program is specially designed for those dealing with cancer and other chronic illnesses.
Jaishree Kannan's take away from her own cancer healing journey is, healing cancer is an inside-out process.
The core intention of this workshop is to help you see cancer as a blessing.
Jaishree's life took a turn in 2007, when she was diagnosed with stage three ovarian cancer.
A relapse within nine months and an unsatisfactory experience with traditional treatments led her search for a holistic outlook.
Experientially, she learned that the true potential for health and healing lies in every person and proper healthcare measures lead to living in wellness.
In these 6 weeks, individuals are guided to understand the part Nutrition plays in healing the body. Nutrition is not just food, but involves the whole sphere of living.
Individuals are also guided to understand one's inner mechanism – the needs, desires, fears, expectations, conscious and subconscious beliefs – so as to enable breaking free of unhealthy, limiting emotions and thoughts to create an environment conducive for healing.
The support will include an online group session once every week for six weeks over Zoom, which will include presentations on nutrition, menu planning, guidance to make the shift to a whole plant-based diet, in-depth inner growth process, discussions, and sharing.
The workshop format includes WhatsApp support group, break-out room sharing during the zoom online sessions and a one-on-one coaching session with every participant during the six weeks.
Dates: Tuesday,11th August to Tuesday 15th September 2020
Live zoom sessions every Tuesday (11, 18 and 25 August and 1, 8, 15 September)
Presenters: Jaishree Kannan and Kommal Shah
Date: Tuesday 11th August—Tuesday 15th September 2020
Time: 11.00 am to 1.00 pm IST (6.30 am UK, 9.30 am UAE, 1.30 pm Singapore, 3.30 pm Australia)
Registrations Close on 10th August 5 pm IST
Note: WhatsApp group will be formed one day prior to the program. In case you are not added to the group, kindly contact – office@sharan-india.org or call/whatsapp +919769117747
Zoom links and other details will be shared on the group.
Cancellation attracts full refund till 4 days before the event, 50% refund 3 days before the event. No refund on the day of the event.