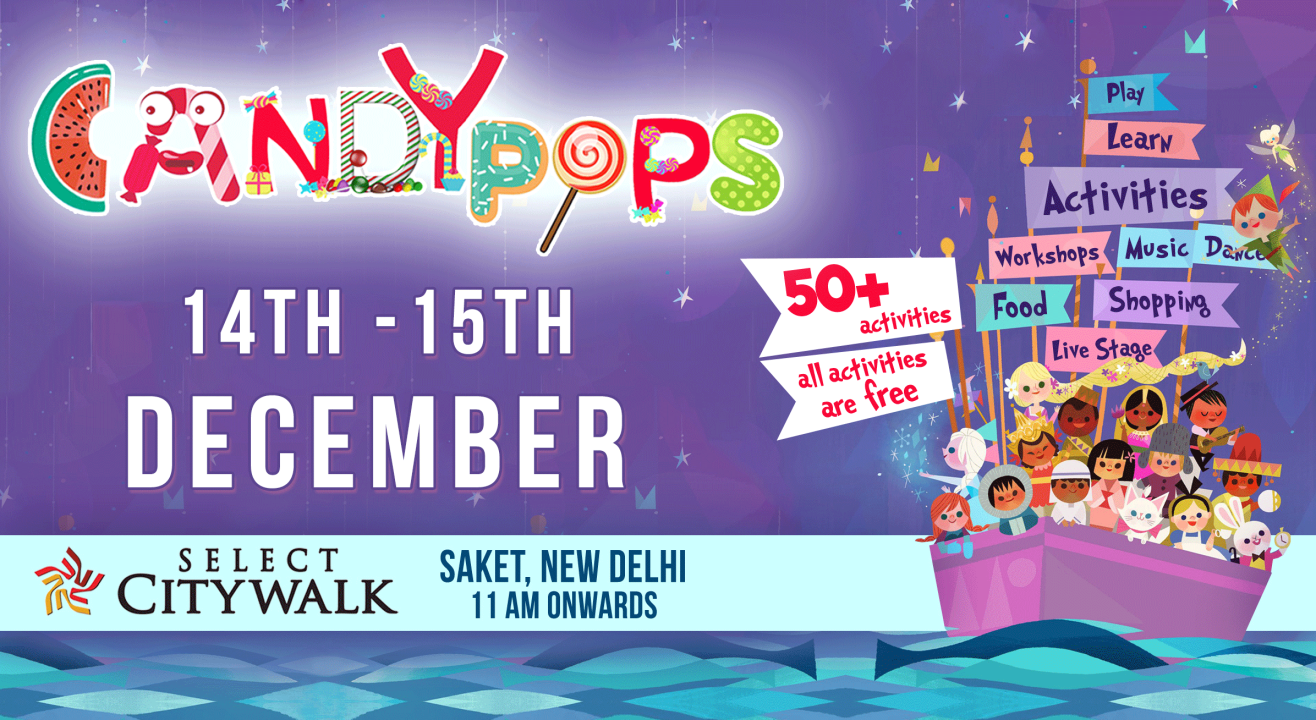 Experiences
About
Ready to spend 2 days with your loved one's on the land of 'CandyPOPS'.
Welcome to the wonderful world of 'CandyPOPS', a multi- activity Park that combines an all-encompassing family festival experience with an action packed activity schedule something that we like to call "A MAGIC LAND".
'CandyPOPS' include 2 days of activities crafted to celebrate & support learning, play, curiosity an discovery for children & their families, as they learn & grow together. We acknowledge & celebrate the value & importance of arts in education & life-learning.
Come and Set your little pumpkins free on the land where they will enjoy and explore activities:
Games | Activities | Food | Shopping | Music & Dance | Library | Outdoor sports | Live Stage | Makeovers | World of Butterflies | Dress Me-Up |Luxury Rides | Meet & Greet | Official Mascots |Kids Literature Festival | Inflatable City | Tell Tails | Doll Museum| Flameless Cooking |Royal Carriage
Some of the biggest names in the kids entertainment on live stage, 'CandyPOPS' play host to science and educational zones, not only academic, this time they will get a golden opportunity of learning valuable traditional knowledge.
'CandyPOPS' will provide the finest quality performing arts programs to young people in an environment that encourages critical thinking & a lifelong interest in learning, ideas and cultural exploration.
Venue
Select CITYWALK
A-3, Saket District Centre, District Centre, Sector 6, Pushp Vihar, New Delhi, Delhi 110017