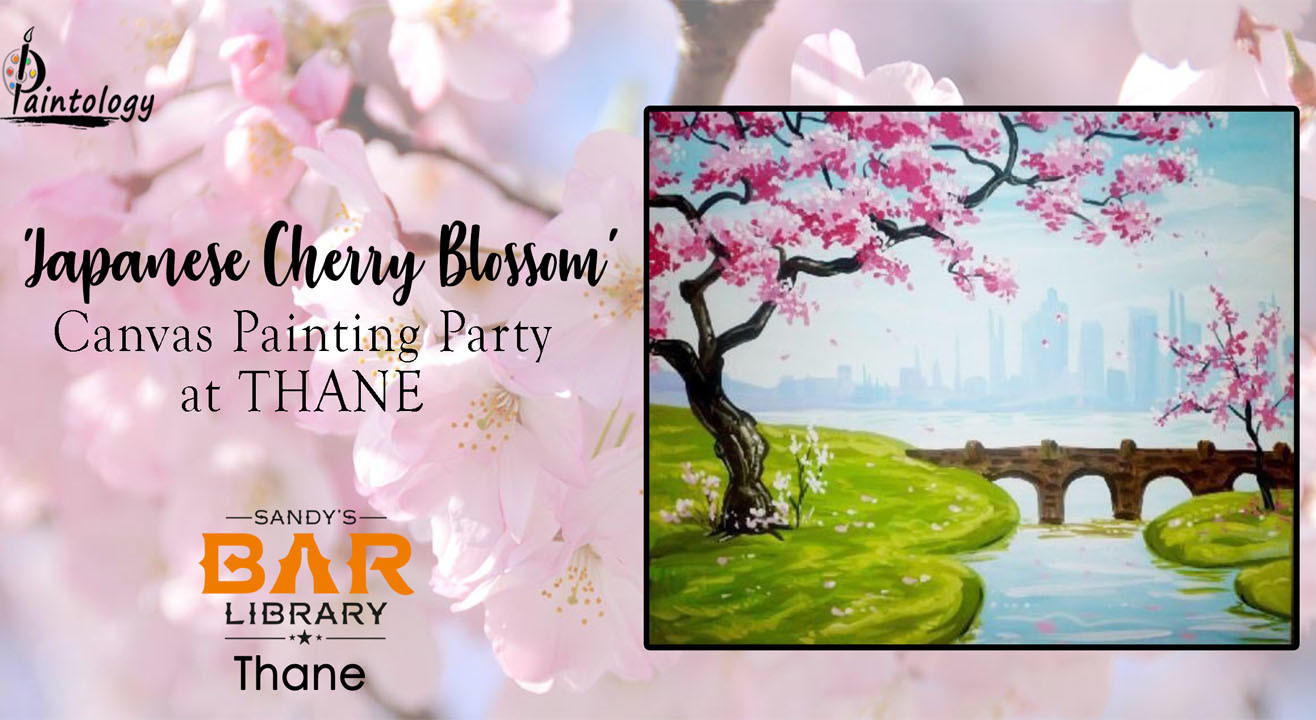 Painting
Canvas Painting party at THANE by Paintology
Sandy's Bar Library, Thane
About
Get ready for the first ever paint party to happen in THANE, by Paintology.
Have you ever touched your paint-brush in years?
If not, we promise you to give you the best moments of fun-laughter-socialising-creativity that you may not have experienced in years by helping you paint this beautiful 'Cherry Blossom painting'.
This paint-party will take you back to you school days and get will help you discover the art in you. You don't need to bring anything with you, you don't need to be a painter, all you have to do is book your seats and come to paint..!!
Paintology is what you need to help you explore the hidden artist within and for which NO PAINTING EXPERIENCE IS REQUIRED.
This Painting Party makes art more accessible to everyone, where instructions are given step-by-step to paint on a blank canvas with acrylics!
Don't worry, all the art materials will be taken care off and you will be provided with food coupons worth ₹300 .
Come- sip- paint- much and take a beautiful piece of art with you home!
For queries call- 08999344265
Paintology was formed in order to make every layman, explore the hidden artist within them. Vinisha Savla, founder of Paintology along with her Mother- Prafulla aims to spread colors and art with a positive vibe as she strongly feels that every color has its own psychological property and the power to control our moods and emotions, hence naming it as: Paint+Psychology = Paintology! She believes that everyone can paint even if they have not touched a paint brush since years, and therefore is willing to spread art in the form of Paint-parties where people engage in a cool-therapeutic activity to relieve a stressful day at work or home!
Book any workshop ticket and get a 7-day cult.fit pass FREE. Offer valid till 31st September. (T&C apply) Click here for more information
Venue
Sandy's Bar Library, Thane
Sandy's Bar Library, The Walk, Hiranandani Estate, Thane West, Thane, Maharashtra 400607