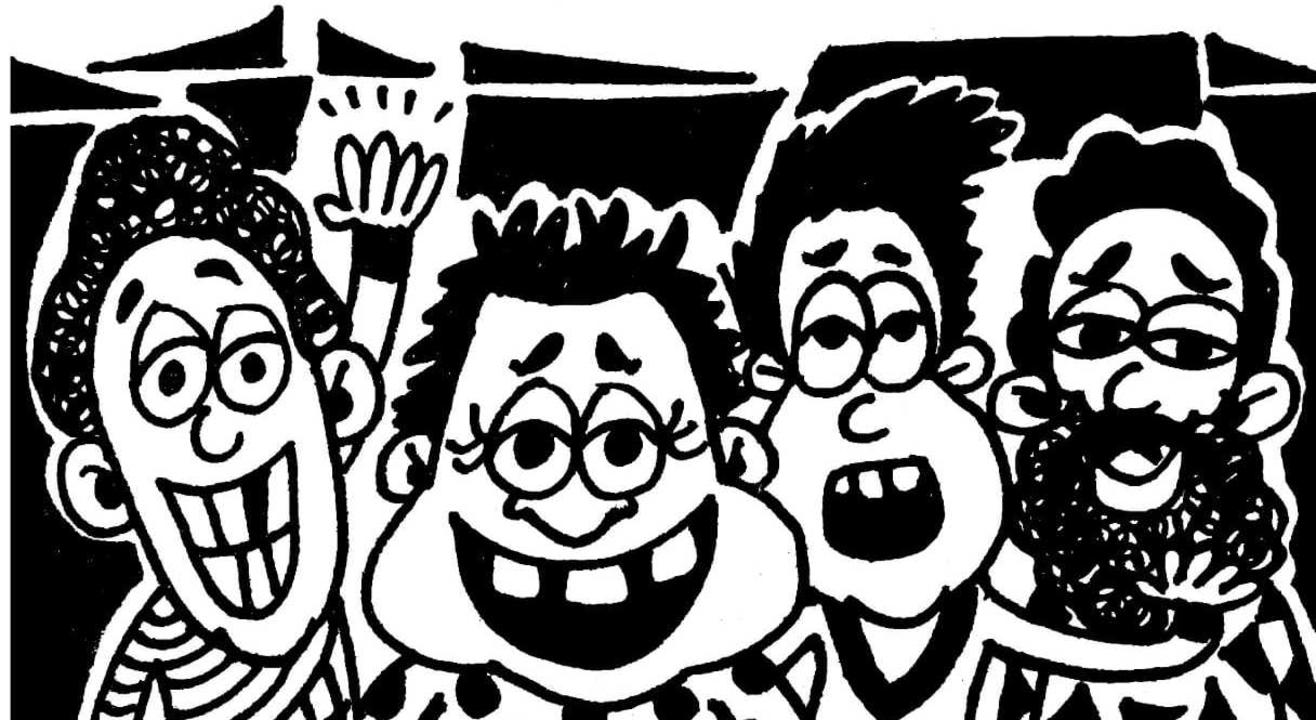 Invite your friends
and enjoy a shared experience
Invite your friends
and enjoy a shared experience
About the Event
You will learn the process of creating cartoons from scratch. We will draw 5-6 complete cartoons during the workshop during which participants will learn how to give different expressions, make various face, body types and postures of cartoon characters.
Cartooning is easy and anybody who is not even good with drawing can also create amazing cartoons.
Cartoons and illustrations are one of the most prominent forms of digital communication these days and in this session we will learn how to create and express/communicate using cartoons.
Our Artist Sketchy Sultaan is a visual artist who specializes in drawing cartoons and illustrations. He believes that each one of us is an artist, just the art form we are good at, is different.
He has been drawing cartoons for more than seven years now. His cartoons have appeared in a couple of books by Indian authors. Sketchy is an active preacher of the visual form of communication which is gaining popularity nowadays in digital media and conducts workshops where he showcases how everyone can express themselves using cartoons or visual arts.
Material Required- Pencil, Eraser and Few blank sheets
When- Saturday, October 10
Time- 5PM IST
Duration- 2 hours
Where- Zoom
Workshop Fee- 500INR
If you are busy at 5pm, worry not! You can register and avail the session recordings for the next 24 hours.
In case of any query, feel free to drop a mail at hello@craftsutra.in
Zoom link will be shared with you at 12pm on the day of the worksop.
For updates on more such workshops and fun events follow us on Instagram @thecraftsutra.
Who Are We?
At Craftsutra, we create Artsy experiences where people can engage in a variety of Art/craft forms, discover things about themselves and meet other art enthusiasts (these days virtually). We believe that anyone can create Art and encourage people who are even vaguely interested in art to participate in a myriad of interactive workshops.
The idea is to create unique artsy experiences, let people harness some painting/crafting talent while creating a memory that brings with it warmth and contentment.