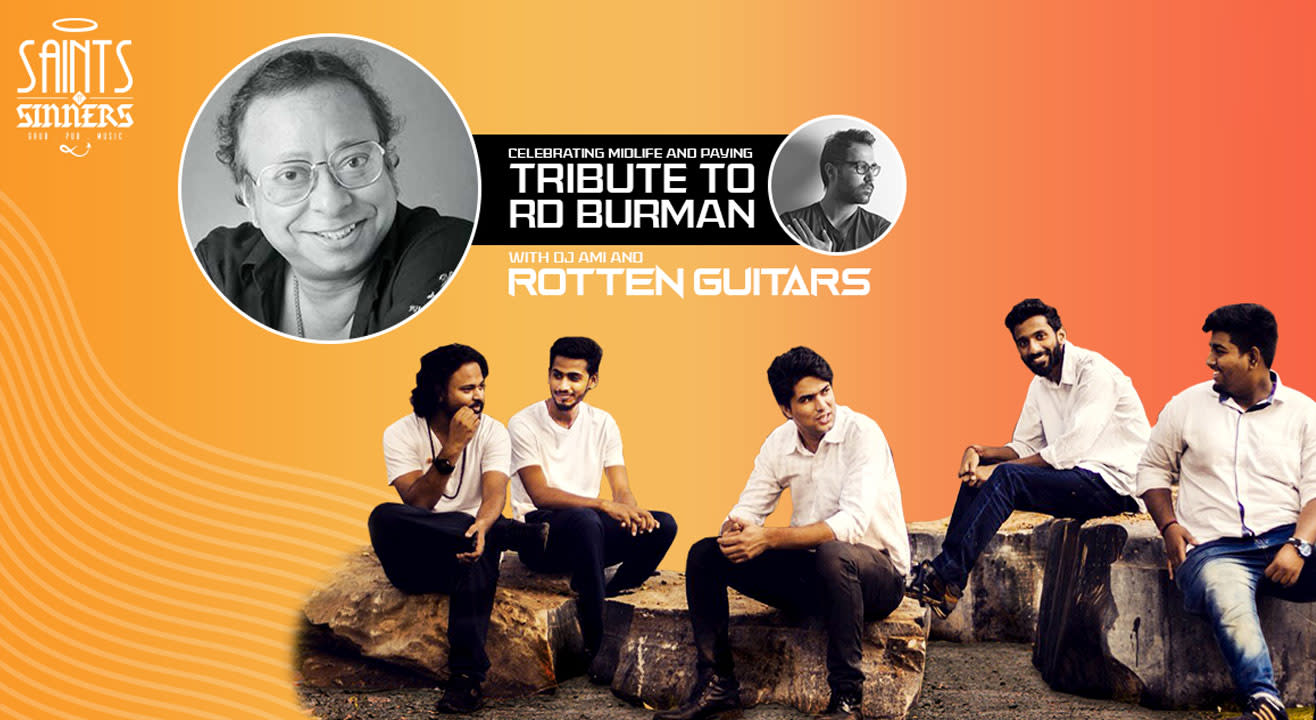 Music
Celebrating music with tribute to RD Burman by DJ Ami and a live band
Saints N Sinners, Gurugram
About
To celebrate the birthday of the legend, RD Burman was fondly known as Pancham Da, we bring to you a live performance by Rotten Guitars and DJ Ami spinning all his famous songs.
Rotten Guitars is a Sufi Bollywood Rock Band with a focus on giving extensive vigour to Devanagari Songs - A new revived push. Their genre is quite broad but they specialize in performing Fusion with Sufi, Bollywood, and Rock.
The band is the winner of Pune film festival 2018 and were awarded by AAJ KI DELHI Magazine in 2015 for BEST RISING BAND OF DELHI.
Their 1st Original song "Piharwa" was nominated for DADA SAHEB FALKE AWARD in 2017 for best debut music video & has already been covered by more than 15 newspapers & magazines( like Times of India, AIN, Outlook Express) & crossed 54,000 views on Youtube.
Venue
Saints N Sinners, Gurugram
GF-21 Global Foyer, Golf Course Road Sector 43, Sector 43, Gurugram, Haryana 122002