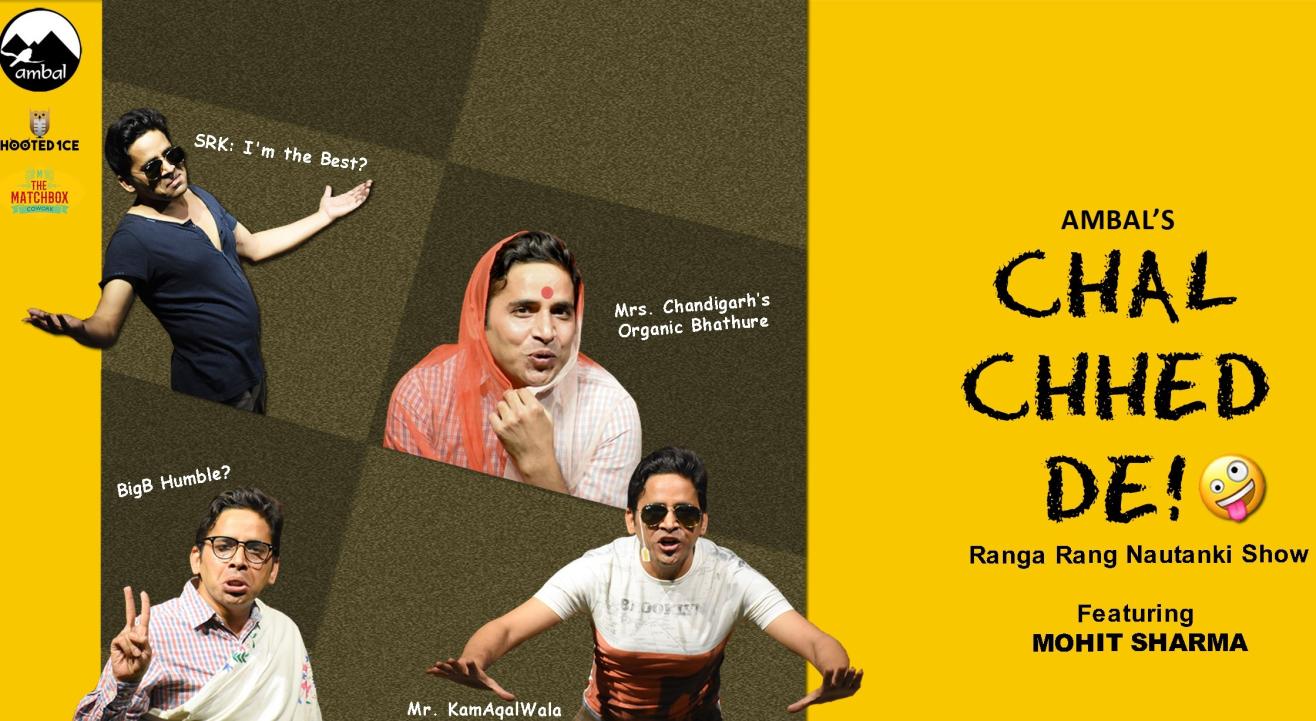 Comedy
Chal Chhed De! A Sketch Comedy By Mohit Sharma
About
If you are a Foodie, Traveller, Blogger &; Influencer then this show is for you! If you aren't then this show is MUST for you; else how would you justify your existence on Instagram! One hour of comedy where Mohit Sharma
brings you four different characters with impressions of Bollywood stars and the loud-mouth, read frank, Mrs. Chandigarh who believes Bhathure deep fried nahin hotey, And Bollywood aspirant currently struggling for reality show Spit-Villa; Mr. KamAqalWala from Lokhandwala who has the unique gift of 'showing' you a poem, no he doesn't write one because Bollywood doesn't value writers! If you found this funny then you would surely enjoy Chal Chhed De! Ye hamaari gurantee hai nahin to paise waapas… This Rangarang Nautanki Show is hosted by Munawar Shaikh who's funny bone hits hard but his smile takes care of the denting &; painting!
Duration: 70 minutes |
Language: Hindi -English |
Ft. Mohit Sharma & Fatema Ayesha.
Venue
The Matchbox Cowork
901 Gazdhar Enclave Near Fun Republic Mall, Off, Link Rd, Andheri West, Mumbai, Maharashtra 400053
GET DIRECTIONS