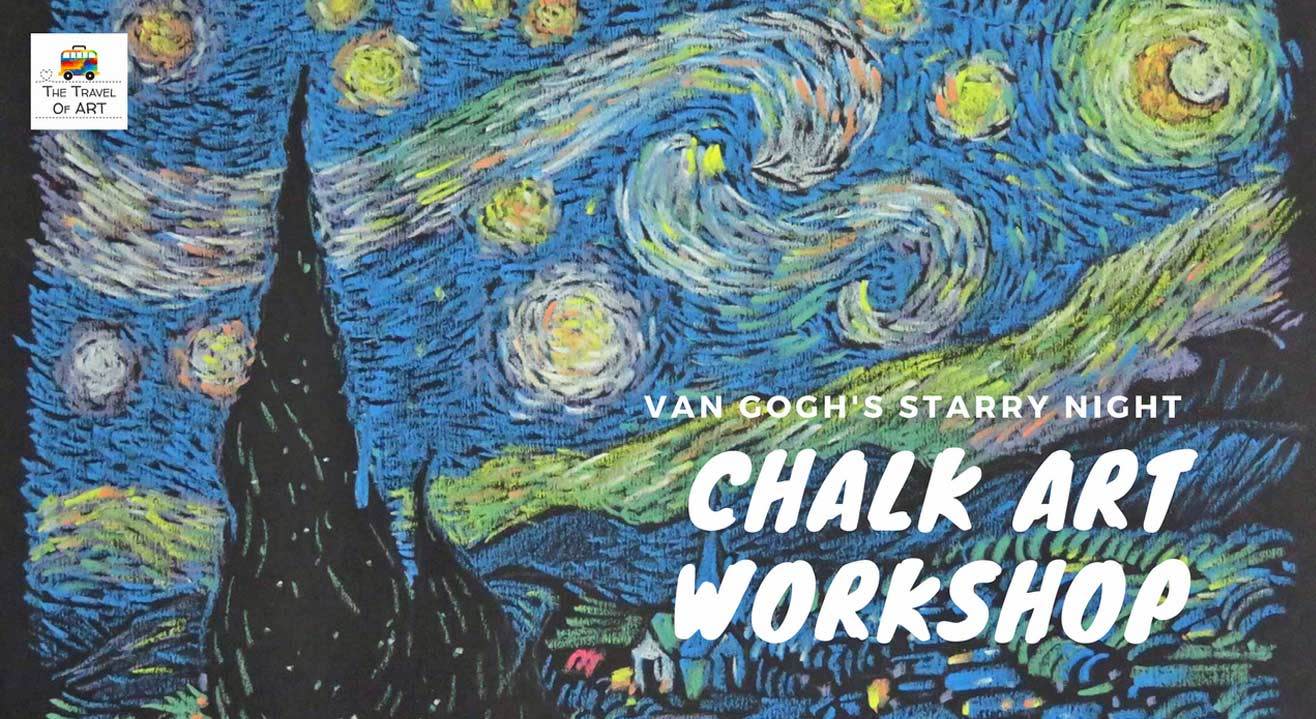 Art
Chalk Art Workshop
Bliss, Araam Nagar I, Versova
About
Learn how to paint and draw with chalk! This Summer, we are reaching out to all creative enthusiasts -- artists, non-artists to have fun with chalk colours to recreate Vincent Van Gogh's Starry Nights. Make use of good old chalk to recreate the world's most beloved and well-known works of art.
"Looking at the stars always makes me dream. Why, I ask myself, shouldn't the shining dots of the sky be as accessible as the black dots on the map of France? Just as we take the train to get to Tarascon or Rouen, we take death to reach a star," quotes Van Gogh.
Giving special significance to this work of art, we invite everyone to have fun and unwind with Starry Night. We will be co-hosting this event at one of our favourite, open and quite places in Mumbai -- Bliss @Versova. A perfect setting to recreate this painting that speaks of oneness with its depiction of whirling clouds, shining stars, and a bright crescent moon.
Oh, and we do have a surprise that will work as a perfect companion for your Starry Night rendition :)
Venue
Bliss, Araam Nagar I, Versova
Plot No. 180, Aram Nagar Part - 1, Fisheries University Road, 7 Bungalow, Andheri West, Versova, Andheri West, Mumbai, Maharashtra 400061