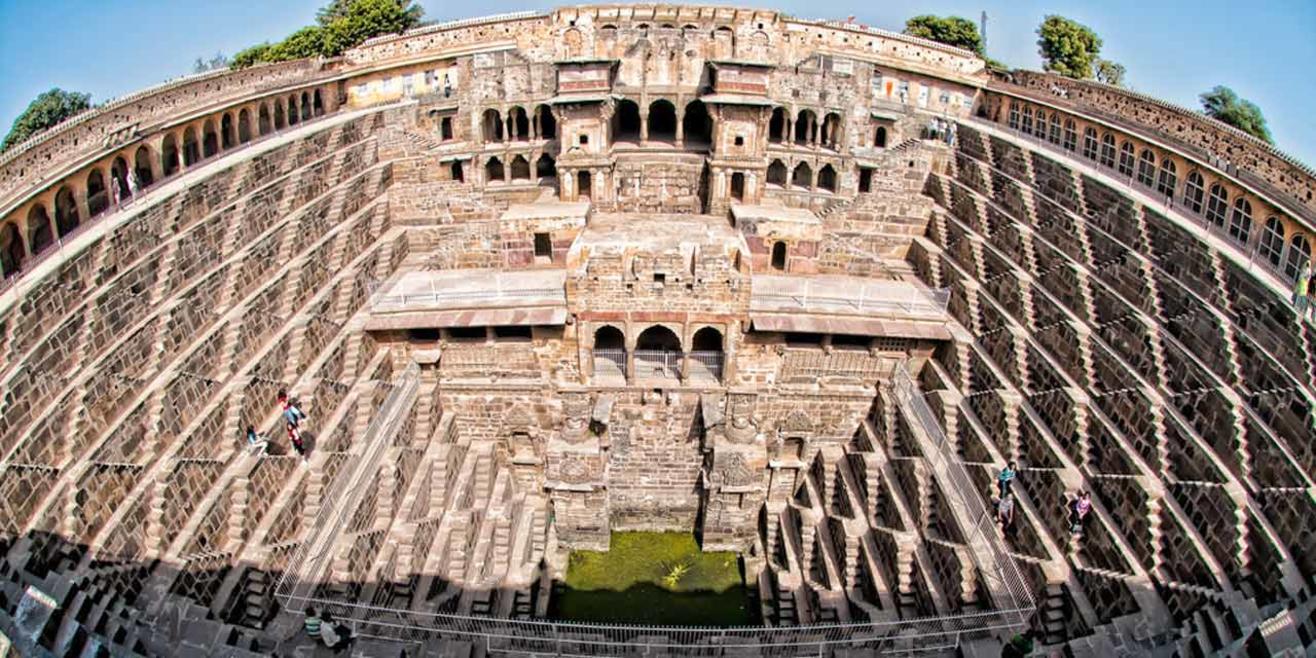 Monuments
About
The Chand Baori located in the Abhaneri village is a stepwell built over a thousand years ago. It was originally built for water harvesting during the 8th & 9th century and has 3500 steps arranged in perfect symmetry. While the stairs enclose the water on three sides, the fourth side has a three-storey pavilion that is fitted with beautiful structures. Witness the geometric beauty of this 64 feet deep well which has about 13 floors. Book tickets now!
The precise pattern of the well that seems like a magical maze.
The three-storey pavilion
The perfect symmetry of the structure.
The Chand Baori is about two hours drive from the city of Jaipur.
You can take a train to Bandikui junction and then avail an auto to the location.
Abhaneri bus stop is the nearest bus stop about 6.4 km away.
Jaipur Sanganer Airport is the nearest airport to the Chand Baori.
Venue
Baori at Abhaneri
Chand Baori, Abhaneri, Abhaneri, Abhaneri, Dausa, Rajasthan, 303326
GET DIRECTIONS