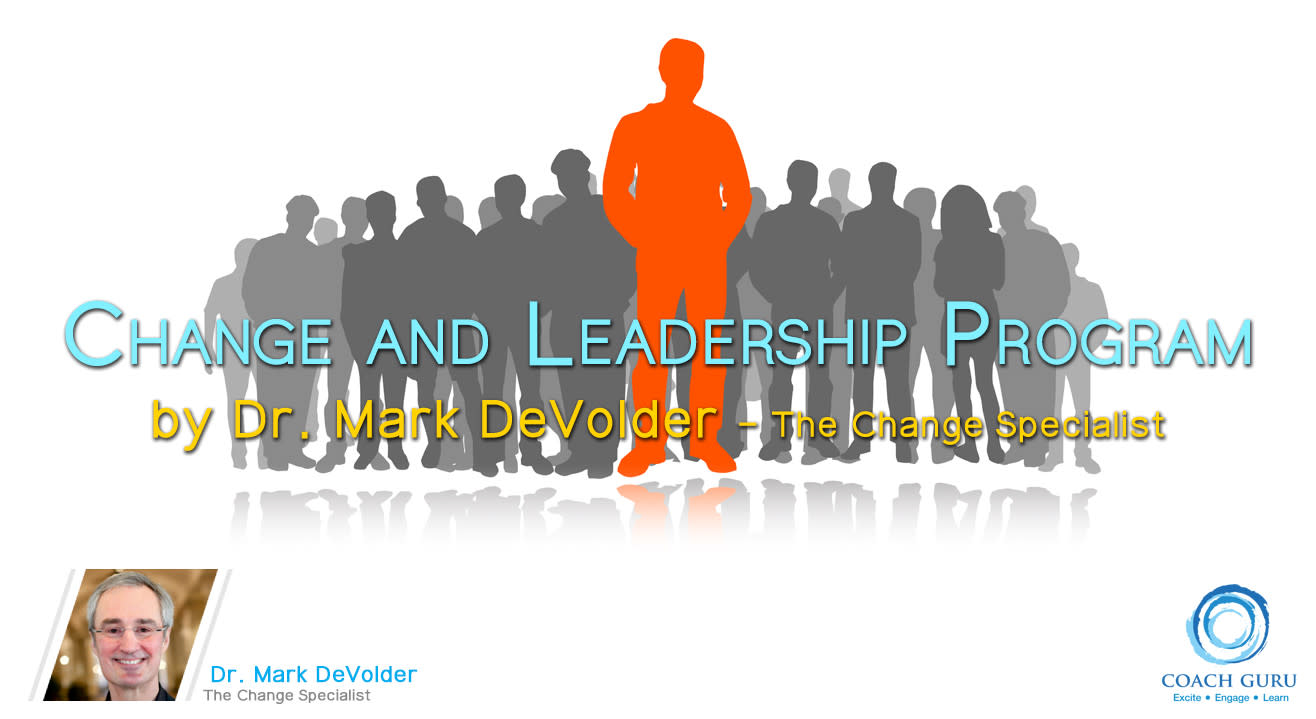 Discussion
Change Management by Dr Mark DeVolder
September 15 & 16 | 9:30AM
Taj, Devanahalli, Bangalore
About
For nearly two decades, Dr. Mark DeVolder has motivated and equipped thousands to navigate change, build high levels of trust and become fully engaged at work and home. Mark's presentations are demand by some of the largest and successful organizations in the world DeVolder has engaged and delighted ences from Monaco to Dubai, from to Barcelona, from Istanbul to Kuala Mark DeVolder is recognized as one of nal thinkers and motivators on
expert in the dynamics of organizational DeVolder reveals why 70 percent of all fail to achieve their stated goals. With convincing business examples and compelling stories, Mark unveils straight-forward strategies that produce dramatic results for organiza-tions.
Mark is the author of "Get Engaged! A Practical Guide for Improving Employee Engagement."
Dr. DeVolder is known for cutting edge content, valuable take-aways, entertaining audience interaction, all illustrated by unstoppable humour and memorable stories. People leave with tools and a template to re-energize, re-engage and transform their workplace and life.
Change is constant, unpredictable and accelerating. Extreme change can
– much like a hurricane – leave you dizzy, disoriented and dazed, as though the earth is moving under your feet. Even if you survive the storm, you know more is coming.
Help is at hand. Change expert Dr. Mark DeVolder throws a lifeline to you, your executive team and employees with strategies and tools he's developed to clear away the fog. Mark equips audiences with cutting-edge principles that energize people in the midst of change.
During Mark's high-energy presentation, you will learn how to
Overcome change-paralysis and get mobilized through transition
Develop change-ready thinking and behaviours
Overcome decision-quicksand, making smart-decisions, faster
Implement strategies to increase productivity, excellence and morale
Repeat the cycle of success with the unstoppable power of resilience
These workshops should be attended by the top level executives and heads of departments.
The content and exercises are designed in such a way that your leadership team will be able to discuss and apply the principles and best practice right away to your company
Just as a train requires two well-maintained rails to reach its destina-tion, likewise, organizations going through change require two well-maintained rails to succeed: a change management plan and a transi-tion management strategy. Even though both are necessary, change management efforts usually get most of the attention. While most leaders focus the majority of their time and attention on the numbers, the people issues often make or break a deal.

In this hybrid presentation, Dr. DeVolder combines his two most popular topic presentations into one: Change and Engagement. You will learn how to effec-tively navigate change and keep people engaged throughout the change process.

An expert in the dynamics of organizational change, Mark DeVolder reveals why 70 percent of all change initia-tives fail to achieve their stated goals. You will receive essential leadership tools and a template to successfully plot a course through the storm: the turbulent times and the doldrums. Leaders will leave with a personal plan to successfully navigate change in their organization, become a leader/coach and develop high levels of employee engagement.

With straight-forward strategies and convincing business examples, Mark shows leaders how to improve the bottom line through the four essential pillars of engagement. You will leave with tools and a template to re-energize, re-engage and transform your workplace and life. Dr. DeVolder will show participants how to successfully navigate the transitions and prepare leaders.
10 Objectives for This Interactive Leadership Workshop
1. Adapt to change- Learn the competitive advan-tage of adaptability, agility, flexibility, decisiveness in order to seize new opportunities.

2. Create alignment in your leadership team– Engagement and buy-in starts with each leader. Get engaged before engaging others.

3. Become change ready- foster the extraordinary mindset and skills of change readiness throughout the entire organization

4. Manage change- Learn why the hardest part of change is the transitions and discover strategies to successfully navigate change.

5. Motivate employees- Learn how to dramatically increase motivation and engagement through the pillars of engagement.

6. Increase Resilience- repeat the cycle of success with skills to adapt to adversity, overcome obstacles and reinvent yourself.

7. Become an agent of change in your organization - Commit to being a role model for change and engage-ment through skills, attitudes and behaviors.

8. Assess your organization's behavioural strengths-Evaluate the level of engagement within your organi- zation: C-level, managerial and employees

9. Reengage and retain valuable employees- Learn how to hold on to and improve the performance of star employees, as well as motivate and reengage disengaged employees.

10. Develop inspiring messages- learn to com- municate clearly, succinctly with powerfully, engaging messages about change.

11.Accept change- Deal effectively with resistance to change and communicate the rationale for change initiatives.
UNDERSTANDING CHANGE AND TRANSITION
Business in a VUCA world- volatility, uncertainty, complexity and ambiguity
The rise of change fatigue and proactive strategies to address it
Trending: incorporating project management with change management
Preparing managers and employees for transitions
Leadership/Managerial Activity: How to "Accept and Let Go" during times of transition
Key Leadership Questions: What is the change? What will be different? Who's gaining/losing what?
99 Words- Creating an elevator speech for change initiatives
Communicating the Rationale for Change
Addressing the Resistance to Change

THE STAGES OF TRANSITION
Preparing managers and employees to become change ready
Guided exercise: What do we need to start doing, stop doing and keep doing?
Your role as a leader in times of change
Evaluating changing roles

CASE STUDY
How to implemented change to address low morale and high turnover?

BUILDING A BUSINESS CASE FOR ENGAGEMENT
High levels of engagement = healthy work environment, increased productivity and profitability

BEST PRACTICES EMPLOYEE ENGAGEMENT MODEL
Strengthen commitment through the pillars of engagement: clarity, competence, influence and appreciation
Participants will evaluate the level of employee engagement and identify practices/behaviours that build up and tear down engagement
Guided exercise: What do we need to start doing, stop doing and keep doing?
Improving engagement through effective supervisor/employee relationships
Reengaging poor performers and challenging top performers to improve

CASE STUDY
Turning around customer dissatisfaction through employee engagement. Going from 1% to 99%

STRATEGIES TO IMPROVE EMPLOYEE ENGAGEMENT
Interviewing exercise: Participants learn interview strategies to improve engagement in their organization
Building engagement through appreciation and recognition
Clues to identity the warning signs of betrayal and disengagement
Re-engaging poor performers when trust is broken

BUILDING RESILIENCE: SPRINGING TO SUCCESS
Rewire the unstoppable mind through the power of attitude and effort
Develop insight to distinguish between right and wrong goals
Develop insight to distinguish between right and wrong goals
Venue
Taj, Devanahalli, Bangalore
Near Kempegowda International Airport, Devanahalli, Bengaluru, Karnataka 560300