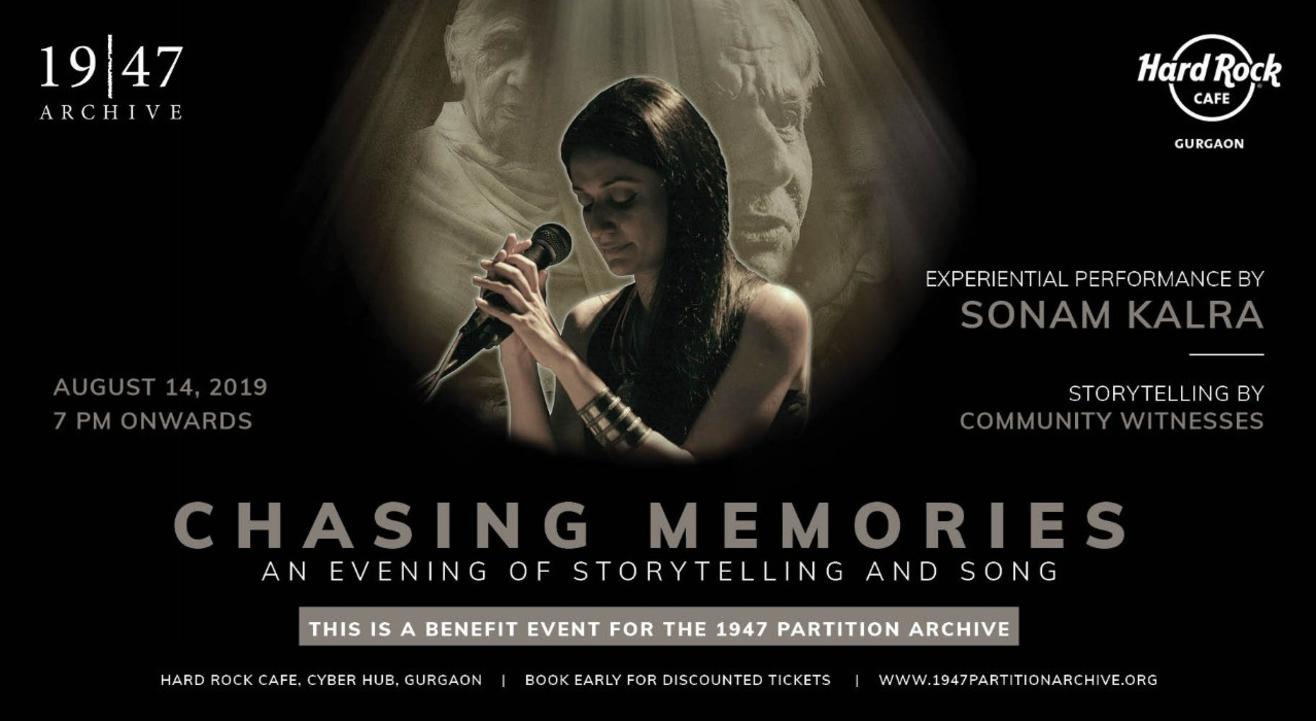 Music
Chasing Memories - An evening of storytelling and song
About
On the occasion of Independence Day, spend a soulful evening contemplating our rich and mysterious past through storytelling and songs. Let the amazing voice of Sonam Kalra take you on an immersive audiovisual journey that will move you to the core.
Live Storytelling
Listen to witnesses who saw the making of our nation from the time of independence. Hear their incredible life stories that are an intricate part of our nations history.
STORIES OF SEPARATION BY SONAM KALRA
Excerpts from Sonam Kalra's critically acclaimed Experiential Music Performance where she blends Music, Poetry, Stories, Video and Art to remind us of the pain of a country torn apart. The pain of the loss of ones homeland, the displacement, the trauma and the grief that was shared equally on both sides. In the hope that in remembering the past we may be able to build a brighter future.
Beneficiary
The 1947 Partition Archive is a citizen-powered non-profit organization dedicated to documenting, preserving and sharing eye witness accounts from all ethnic, religious and economic communities affected by the Partition of British India in 1947.
We provide a platform for our fellow citizens from all ethnic and religious groups to come together in collecting, archiving and displaying life stories shaped by Partition.
The stories we collect document not only Partition, but pre-Partition life and culture as well as post-Partition migrations and life changes.
Venue
Hard Rock Cafe, Gurgaon
DLF Cyber Hub, Unit No. 4/5/104/105, Ground And First Floor, DLF City Phase III, Gurgaon, Haryana 122002