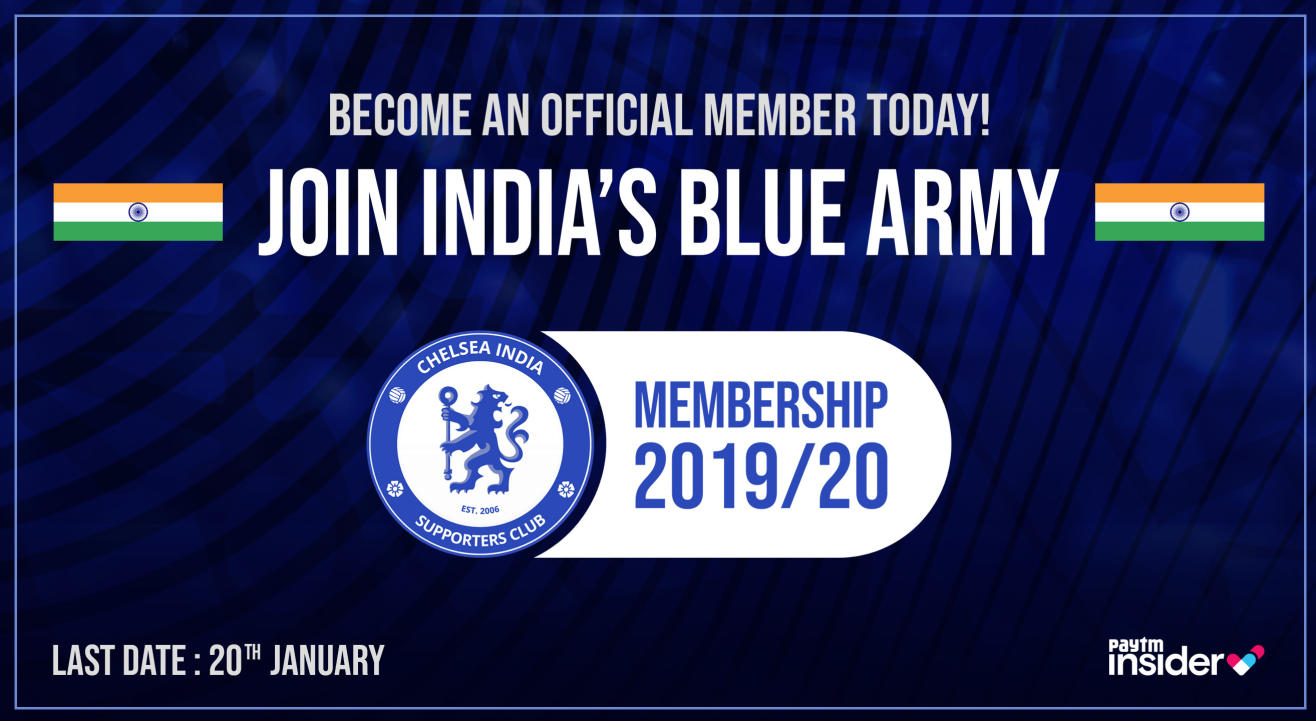 Football
Chelsea India Membership 2019-20
About
You've been asking for it, and here it is!
So without further ado, here's presenting the Official Membership for the 2019-20 season. Join the country's biggest fan club membership, which entitles you to numerous benefits.
Membership Inclusions:
Merchandise Kit: This year gift yourself and your loved ones the 2019-2020 membership a wide range of products at true value for money, which will clearly get your eyes sparkling with joy. Kit includes T-Shirt, Noteook, Membership Card, Pop Socket, Metal Door Plate & a Coaster.
(Pictures in the gallery below.)
Priority access: Members to get priority access to Chelsea FC & Chelsea India activities and events across the country.
Movie Vouchers: 100 lucky members to get a movie voucher worth ₹100!
Lucky draw: Straight from Stamford Bridge. Stand a chance to win a Signed Chelsea Jersey. Also, 3 lucky members to win Chelsea FC merchandise. (Draw to be conducted at the end of the season).
Shipping: All kits will be shipped to the respective address (tracking enabled) by End of February, 2020.
Last date for registration: 29th February, 2020.
For more inquiries, contact:
admin@chelseaindia.com