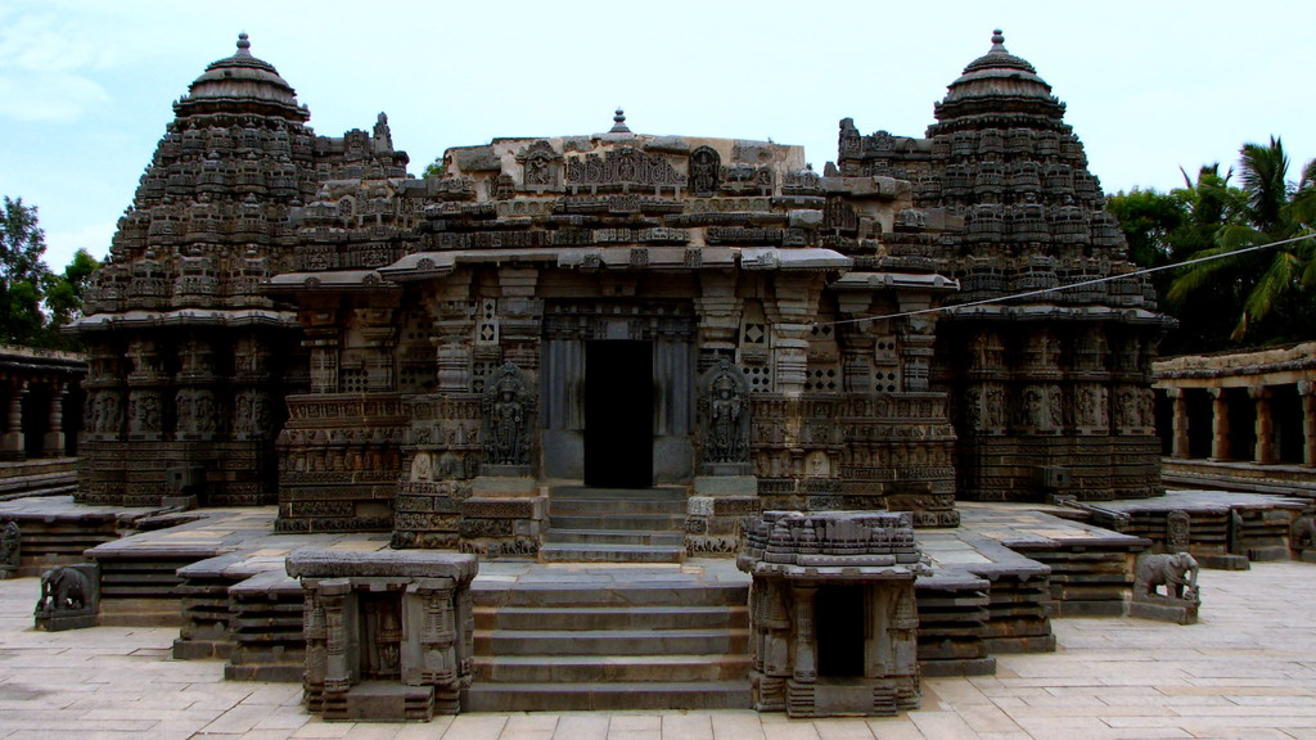 Monuments
Chennakesava Temple (Keshava Temple), Somanathapura
About
The Keshava Temple or the Channakeshava temple, also known as Vijayanarayana shrine was built in A.D. 1117 by the Hoysala King Vishnuvardhana. The sanctum is arranged in a star-like pattern and the Mahamandapa (main hall) and Mukhamandapas (pillared halls) are square in plan. Only the eastern hall has illuminated screens and sculptured panels of the royal family. Get a tour of the temple known for its sculptured figures mainly depicting female sculptures known as Madanikas.
The sculptures of friezes of elephants, lions, horse riders and Kirttimukha scrolls.
The moulding supporting the Chaturvimasati forms of Vishnu, Siva as Gajasuramardan Vamana, and Bali, Narasimha slaying Hiranyakashipu etc.
The images of Narayana, Vasudeva and Madhava in the sanctum.
You can take a flight to the Kempegowda International Airport in Bangalore and take a taxi or board the bus to reach here.
The nearest railway station is the Hassan Railway Station.
You can also get down at the Hassan Bus Station and take a cab from there to the site.
Venue
Keshava Temple
Chennakesava Temple (Keshava Temple), Somanathapura, Somanathapura, Somanathapura, Mysuru, Karnataka, 571120
GET DIRECTIONS