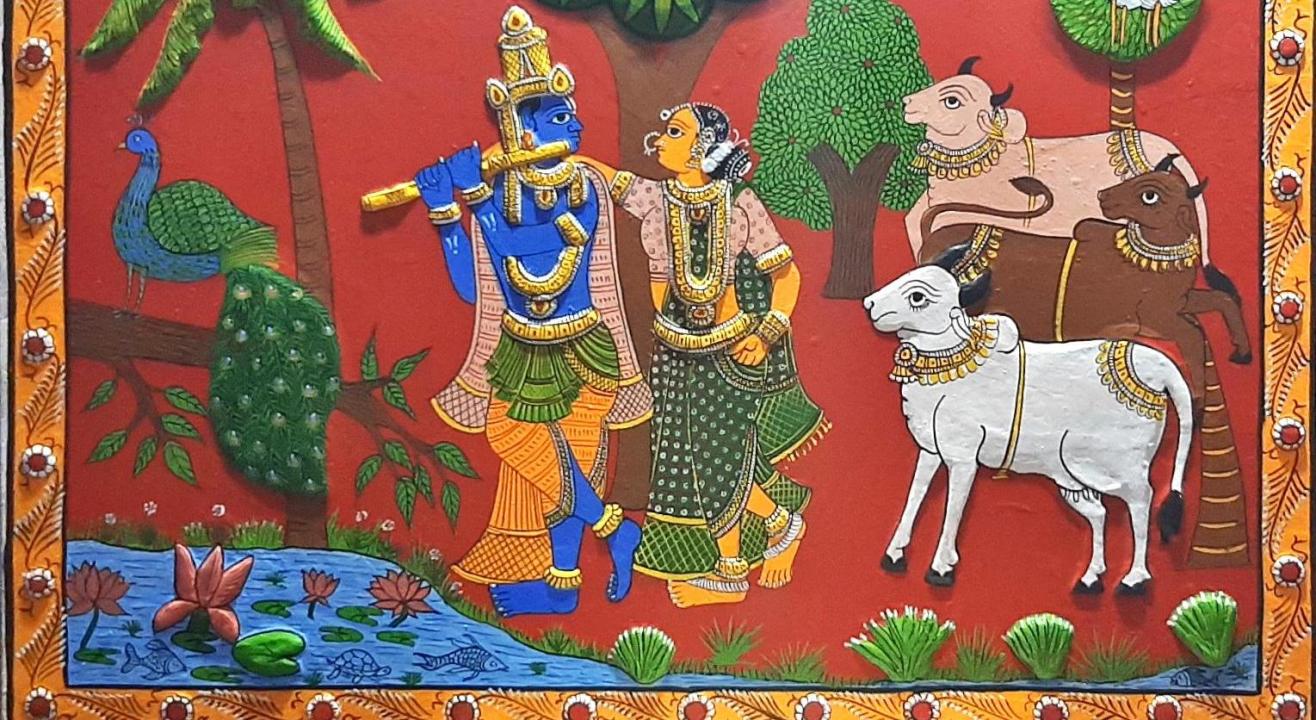 Cheriyal Painting Workshop
Invite your friends
and enjoy a shared experience
Invite your friends
and enjoy a shared experience
About the Event
Cheriyal is a traditional 400-year-old art form which is the pride of Telangana State in India. In the olden days, the rural people entertained themselves with several activities like puppetry and storytelling. In this storytelling, Cherial scroll paintings played a vital role. The storytellers used to carry scroll paintings from one village to another to narrate stories. It is an interesting tradition of combining a singing rendition of stories with beautifully illustrated pictures.
You will be learning Cheriyal painting from our award-winning artist Dhanaloka Saikiran Varma, who belongs to one of the only few remaining families that are carrying forward the heritage of this painting style.
What You'll learn in this workshop-
How to create a simple character in Cheriyal style
How to compose the drawing
How to apply the color
Materials: A4 Drawing paper, Poster or Acrylic colors, Brushes 0,1,2,4,6 according to availability, Pencil, eraser, sharpener, palette, Black pen
When- Saturday, October 10
Time- 2PM IST
Duration- 2 hours
Where- Zoom
Workshop Fee- 500INR
If you are busy at 2pm, worry not! You can register and avail the session recordings for the next 24 hours.
In case of any query, feel free to drop a mail at hello@craftsutra.in
Zoom link will be shared with you at 12pm on the day of the worksop.
For updates on more such workshops and fun events follow us on Instagram @thecraftsutra.
Who Are We?
At Craftsutra, we create Artsy experiences where people can engage in a variety of Art/craft forms, discover things about themselves and meet other art enthusiasts (these days virtually). We believe that anyone can create Art and encourage people who are even vaguely interested in art to participate in a myriad of interactive workshops.
The idea is to create unique artsy experiences, let people harness some painting/crafting talent while creating a memory that brings with it warmth and contentment.